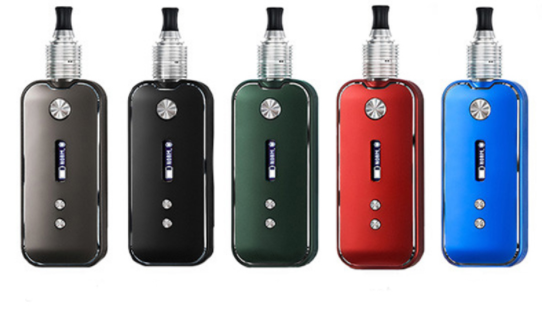 Yihi SXMini SX Nano: 900mAh AIO Auto Squonk Kit
Here are cheap deals to buy the Yihi SXMini SX Nano Kit.  This auto squonk kit features a Yihi SX681J chipset, an ESS driver, a 900mAh integrated battery, a 2mL internal tank, a 60-minute charge time, and an ADA atomizer.
Overview
The Yihi SXMini SX Nano is the latest auto-feeding squonk kit in the marketplace that features automated temperature control from a mouth-to-lung ADA atomizer.  While there are tons of different kinds of pod kits out there, the SXMini SX Nano utilizes a unique bottom feeding design that automatically pushes liquid from its internal 2mL reservoir into the atomizer, whenever it is needed. This means you'll never get a dry hit and flavor production will always be consistent.

Powering the mod section of the SXMini SX Nano is a 900mAh battery that recharges at a 1 amp rate via a Type-C USB port.  As a result, charging only takes about one hour and the USB port is also utilized to download and install a firmware upgrade if Yihi happens to release a new one.  All this is possible thanks to the latest Yihi SX681J chipboard that allows three output modes, user-friendly operation, anti-dry burn protection, and a plethora of safety protections.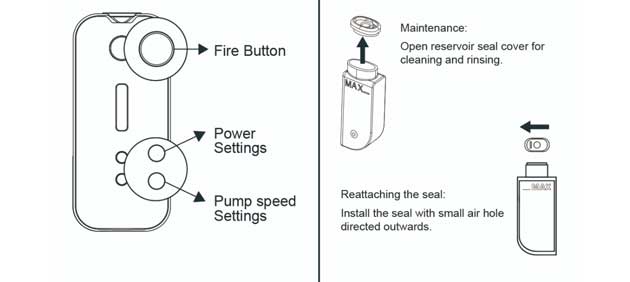 As previously mentioned, the SXMini SX Nano Squonk Kit uses a bottom feed system that automatically activates whenever it is necessary.  It does this by monitoring the temperature inside the ADA-V2 0.6ohm coil to see if has become dry and needs to be fed additional e-liquid.  Delivery of vape juice to this atomizer can also be manually controlled or you may set it to either cool, normal, or warm mode. For versatility, you may also turn the top cap to change the airflow by way of 4 small air holes.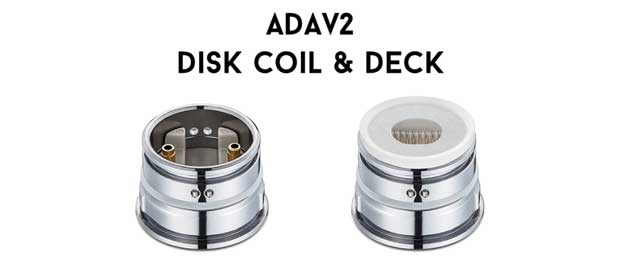 YiHi SXmini SX Nano Squonk Kit Specifications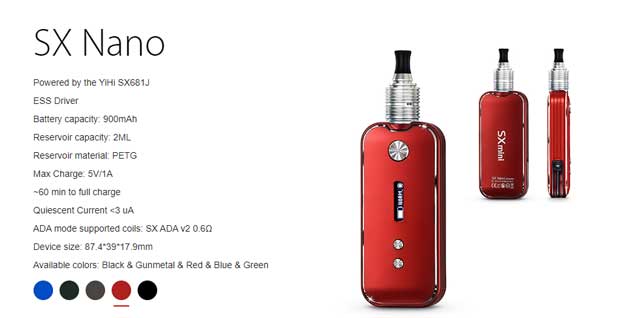 In The Package
SX Nano Mod
SX-ADAv2 Atomizer
0.6Ω Disk Coil
2 Reservoirs
USB Type-C Cable
User Manual
Warranty Card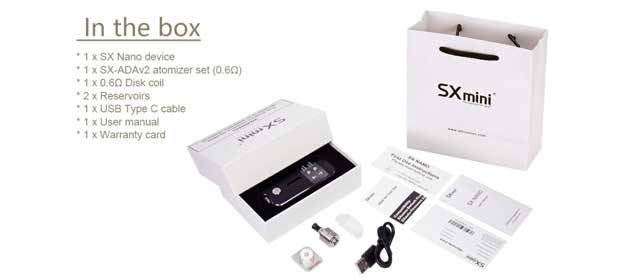 Related Deals
Total Views Today: 1 Total Views: 467