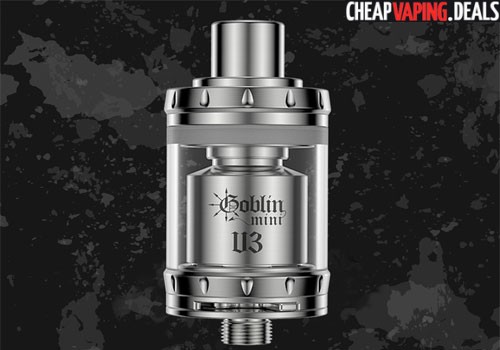 Here are low-priced deals for the Youde UD Goblin Mini V3 RTA.
Overview
The Goblin Mini V3 by UD is the new version of Goblin Mini V2 RTA and has some updated features.  The RTA measures 22mm x 33mm, is constructed from stainless steel, and is available in black or silver.  With the Mini V3, you can swap out the build deck for dual or single coils.  With purchase, you'll get two alternate dual post decks: a side Velocity one and a deck for regular builds. Both measure 16mm in diameter.
There are other upgrades to the Mini V2 vs. V3.  The latter device features ridges on the upper and bottom assemblies to make them easier to work with.  There's also an extension tube to allow up to 4ml capacity (not included) instead of 2ml.  And colored glass tubes can be purchased, a new top fill setup allows for easy refills, and the chimney has been redesigned to include anti-spit back technology and produce amazing flavor.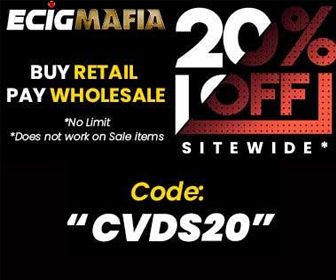 Features
Dimensions: 22mm x 33mm
Stainless steel construction
Colored glass tube available
2ml e-juice capacity
4ml extension (sold separately)
Includes two alternate 16mm dual post build decks: single or dual coil
AFC with condensation resistance
Redesigned chimney to enhance flavor and prevent e-liquid spit back
Top fill system
A bottom airflow control ring
510 threading connection
Total Views Today: 1 Total Views: 414