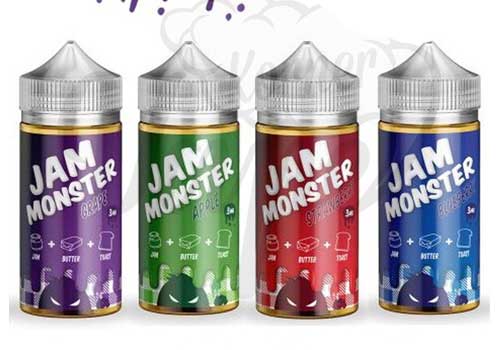 Here are cheap deals to buy Jam Monster E-Liquids at a low price.  This brand-new e-liquid seems quite popular, but we've seen outrageous prices everywhere, so we figured we find the best price. You can get any of their flavors for only $7.19/100mL.  These flavors include PB & Jam Monster, PB & Jam Strawberry, Blueberry, Apple, Strawberry, Blackberry, Raspberry, Grape, and more.
USA Deal:

 $7.69/100mL

| Nic Salts

$7.69/30mL

 

Use coupon code 30CVD at checkout (exclusive 30% off sitewide – rock bottom prices on everything – one use per account – $250 limit)
Overview
If you are looking for tasty vape juice, look no further than Jam Monster.  Created by Monster Vape Labs, this one-of-a-kind company has a plethora of several premium liquids that are quite popular as of 2021. The entire line includes several tropical and fruit-flavored vape juices such as Grape Jelly Toast, Peanut Butter, Toast With Lemon Tart, Butter Toast with Grape Jam, Buttered Toast With Blackberry Jam, or Toast With Sweet Banana Jam. Best of all, you may also purchase the 30mL nic salt version of this amazing juice.

Flavors
Apricot: Tangy apricot jam with creamy butter toast. A fantastic breakfast flavor
Peach: Butter toast fused with peach jam for a delicious result
Banana: Caramelized banana jam fused with butter that will keep you wanting more with every puff
PB & Jam Banana: A combination of sweet banana jam and creamy peanut butter
Blackberry Custard: A fruity dessert vape with vanilla custard and blackberries
Frozen Fruit Monster Mango Peach Guava Ice: A frosty fruit vape that mixes icy menthol, sweet guava, peaches, and mango
Butterscotch Custard: Tangy apricot jam with creamy butter toast. A fantastic breakfast flavor.
Lemon: A combo of lemon jam and buttery toast for a sublime puff
Blueberry Custard: Rich-flavored custard and tangy blueberry for a sweet, silky experience
Strawberry Custard: Creamy custard and tangy strawberries for a sweet fruity vape with a smooth finish
Vanilla Custard: A smooth vape with sweet custard for a sumptuous puff every time
Mixed Berry: A trio of berries that combines blackberries, raspberries, and blueberries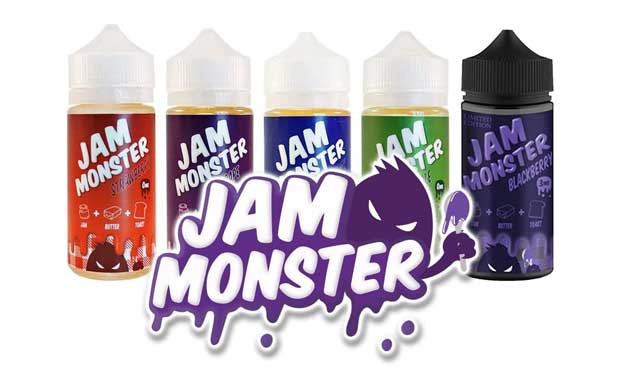 Features
100ml Gorilla Bottles
Nicotine options: 0mg, 3mg, 6mg
75/25 VG/PG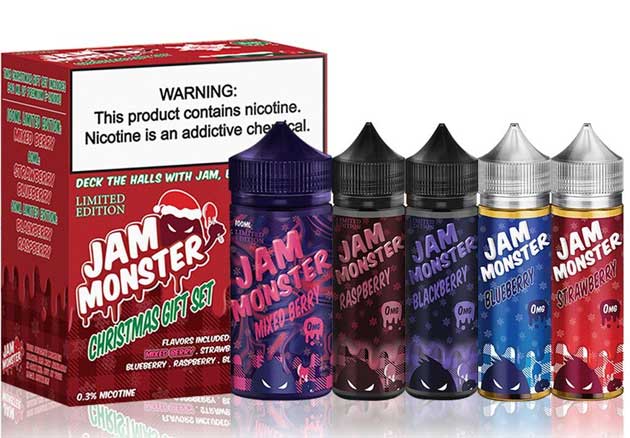 Similar Vape Juice Deals
Total Views Today: 1 Total Views: 4,168