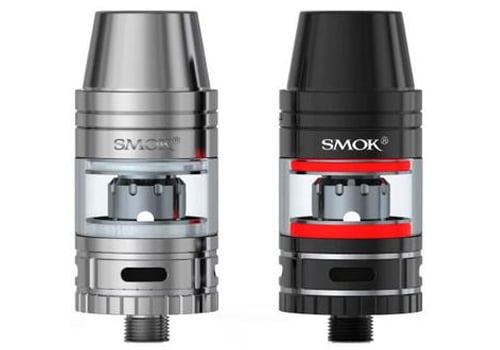 Here's a great deal on the Micro TFV4 Tank by Smoktech.  This is is a special edition of the regular TFV4 tank.
Similar Products
Overview
The Micro TFV4 is a new edition of Smok's TFV4 sub ohm tank and is said to perform the same. What's unique about the Micro TFV4 is that it features a 2.5ml tank capacity, but can be extended to 3.5ml using the included tank extension adapter.  In this way, you won't have to refill the tank so often. There's also a XXL 5ml tank adapter, but that one must be purchased separately.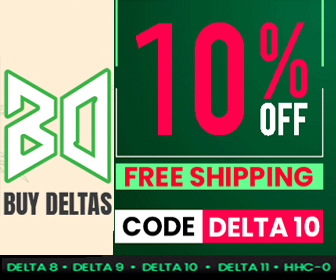 The adjustable airflow system on the TFV4 Micro results in a very open draw.  However, airflow can easily be changed to your preference by simply turning the rings on the drip tip and at the base of the device.
The tank features an easy top refill system to make adding e-liquid a breeze.  To avoid an e-liquid mess, the refill slot was designed to be leak free s  Adding e-liquid is very simple: move the top cap counter clockwise and add e-liquid through the slot.
The Micro TFV4 includes 2 patented heating elements: a Micro STC2 coil and a Micro CLP2 which is pre-installed.  The CLP2 coil has a resistance of 0.3Ω and is recommended for low wattage vaping.  This heating element results in enhanced vapor production.   The Micro STC2 coil  has a resistance of 0.25Ω  and is best used in temperature control mode for more flavorful vape clouds. Both coil types have a suggested power setting of  30W to 60W.
An RBA base can also be purchased separately for this device.
Features
Dimensions: 22mm x 51mm
Weight: 69g
Chassis constructed of stainless steel
Pyrex glass tank tube
510 connection pin
Performs as well as the TFV4
2.5 ml extendable to 3.5ml tank capacity with included adapter
Easy top refill system with swivel cap
Adjustable airflow on drip tip
Massive adjustable airslots on bottom
Comes with 0.3Ω Micro CLP2 coil
Comes with 0.25Ω STC2 coil
RBA base for rebuScratch resistant
More information on the Micro TFV4 Sub Ohm Tank on the Smok website
Video Review
https://youtu.be/BZKOwwWATnM?t=563
Total Views Today: 1 Total Views: 156