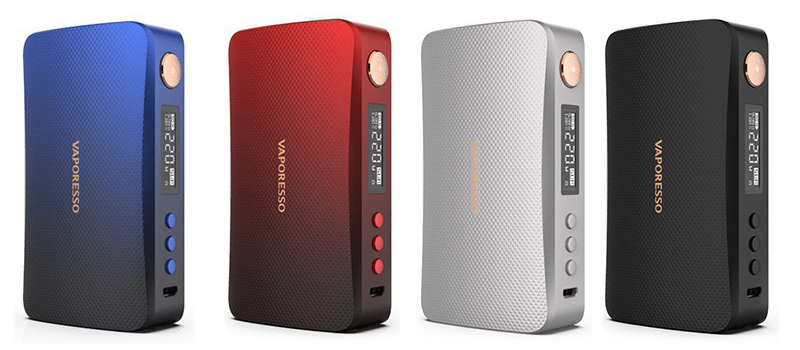 Vaporesso Gen: 220W Dual 18650 Mod w/ AXON Chipset
Here are cheap deals for the Vaporesso Gen 220W Box Mod or Kit w/ SKRR-S Tank.  The mod features 220 watts of power, dual 18650 batteries, an advanced AXON chipset, a rock bottom atomizer resistance of 0.03ohm, fast micro USB charging,  a display screen, 3 control buttons, pulse/eco modes for flavorful vapor and a durable scratch-resistant casing. The SKRR-S tank features an 8mL juice capacity, easy refills, mesh coils and bottom adjustable airflow control.
Comparable Vaporesso Gen Mods & Kits
Review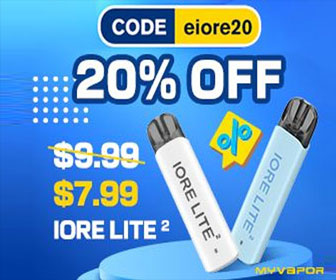 Infographic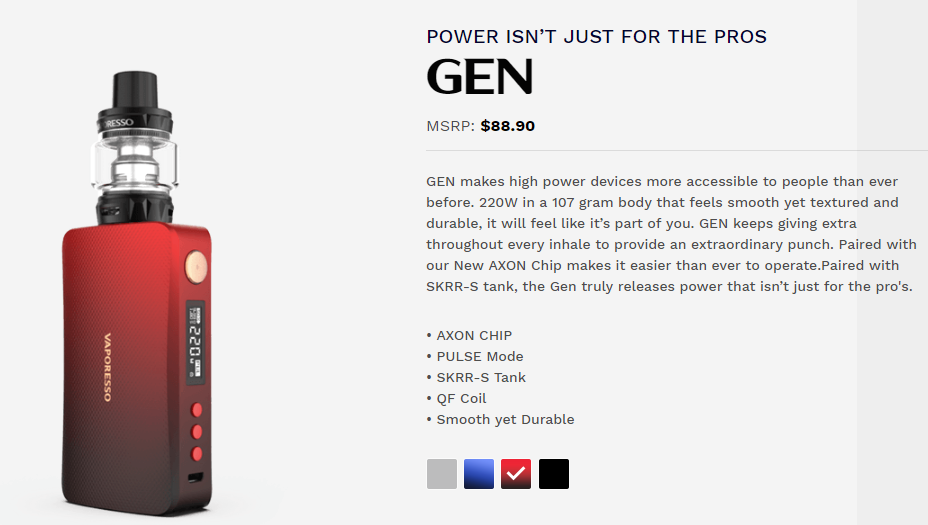 Overview
The Vaporesso Gen features a brand new pulse mode which means it will fire up to 500 times in a single puff. When operated, the device puts out a hit throughout your puff (every 0.02 second) for maximum vapor production and flavor.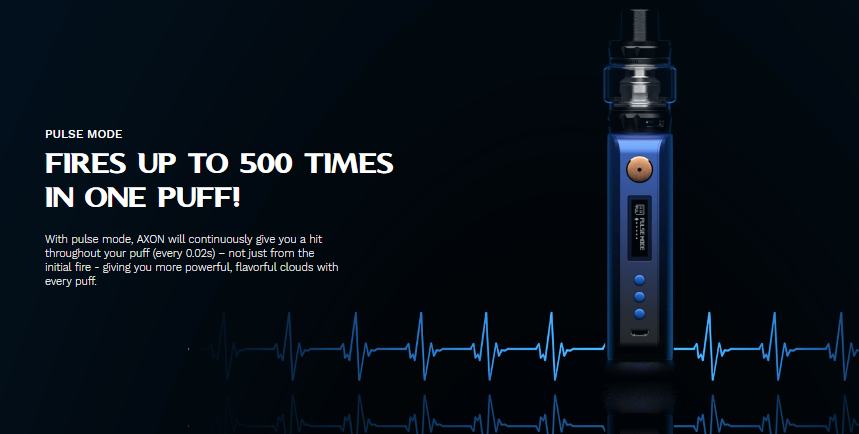 The AXON chipset inside is built with the best quality components for longevity and to ensure the best experience for the end users.

The chipset's ECO mode optimizes the Gen's settings to allow for longer vape times. The ultimate power saver mode!

The mod is made with premium materials for a smooth finish that is durable. The casing is also soft thanks to a protective coating which makes it flame and scratch resistant.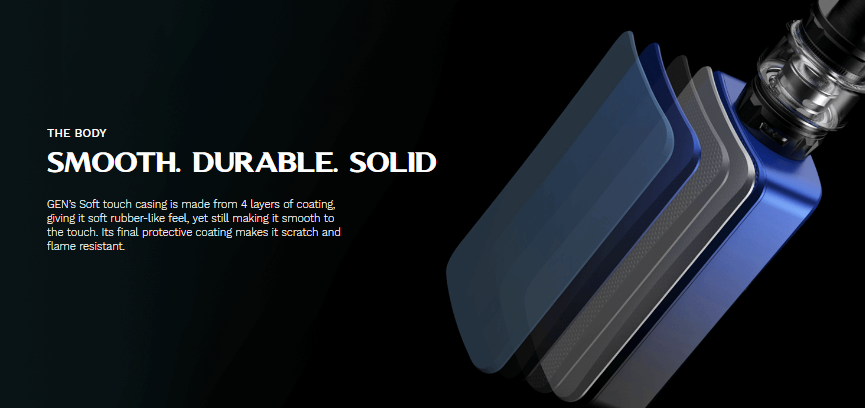 On the control face, you will see a display screen which is easy to navigate via 3 control buttons. Vaporesso made this intelligent system and user interface in such a way that anyone can easily operate the device, including those who are new to vaping.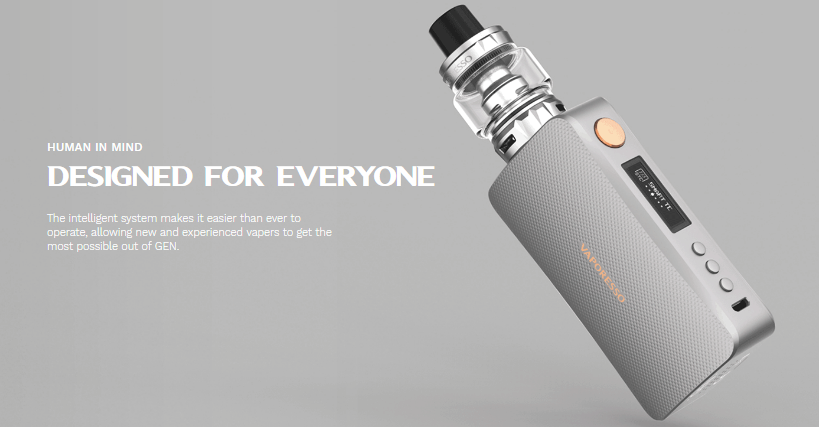 The SKRR-S Tank in the kit supercharges vapor production. The QF air distribution system provides warm flavorful clouds by keeping cold air out. This creates an ideal balance between flavor and cloud chasing.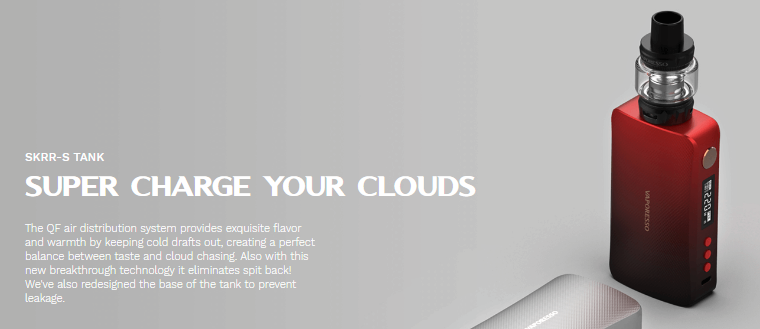 The coils inside the tank come in 2 different options. The QF Meshed coil provides for insanely rich flavor because it heats up fast. The QF strip coil lasts longer and also offers rapid, even heating.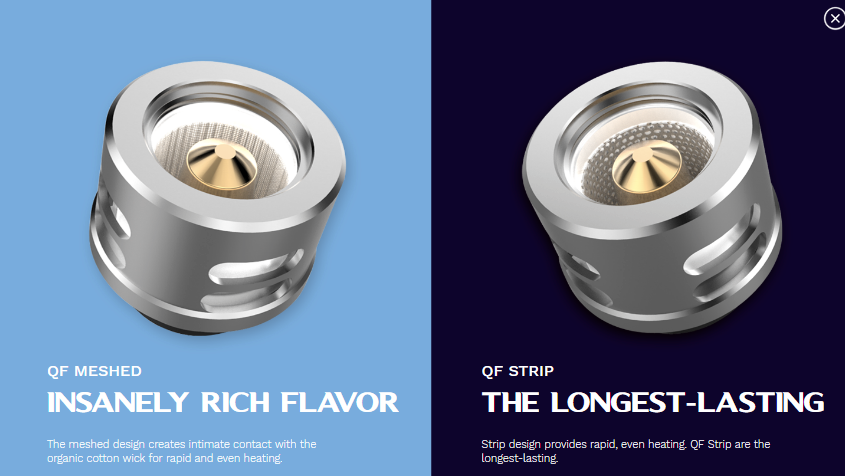 The coils are made with flax fiber which has a high e-juice absorption rate. This increases the longevity of the coils.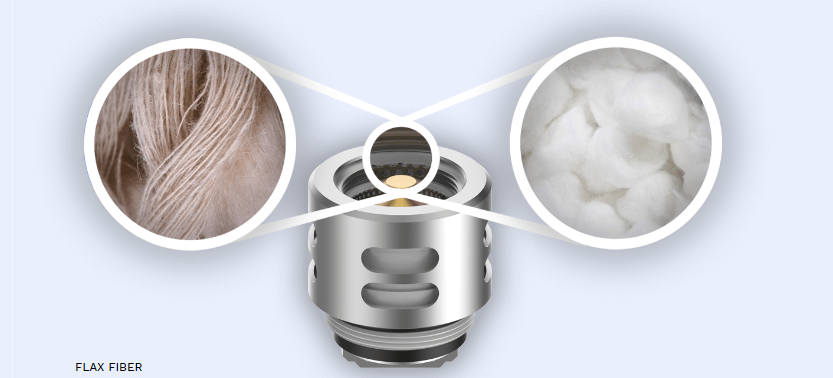 The atomizer's reservoir is easily filled from the top by way of simply twisting the mouthpiece to reveal a juice port.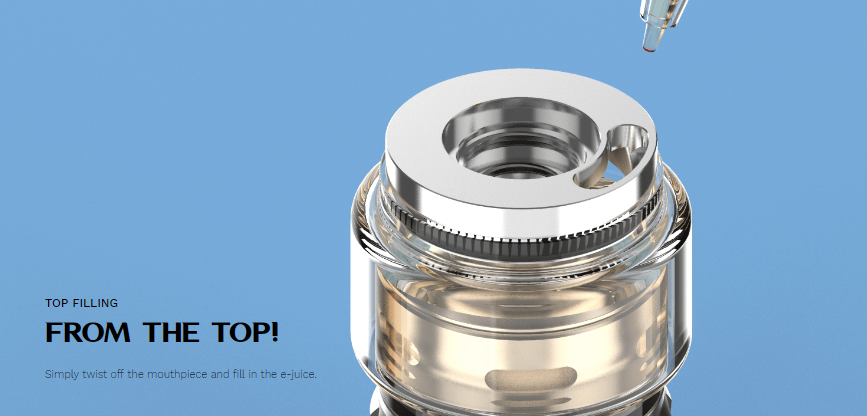 Below, you can see the components of the full Vaporesso Gen Mod Kit. The fire button on the box mod looks exquisite and there are three buttons to control the display screen's menu. And, the SKRR-S Tank can be fully disassembled for cleaning and maintenance.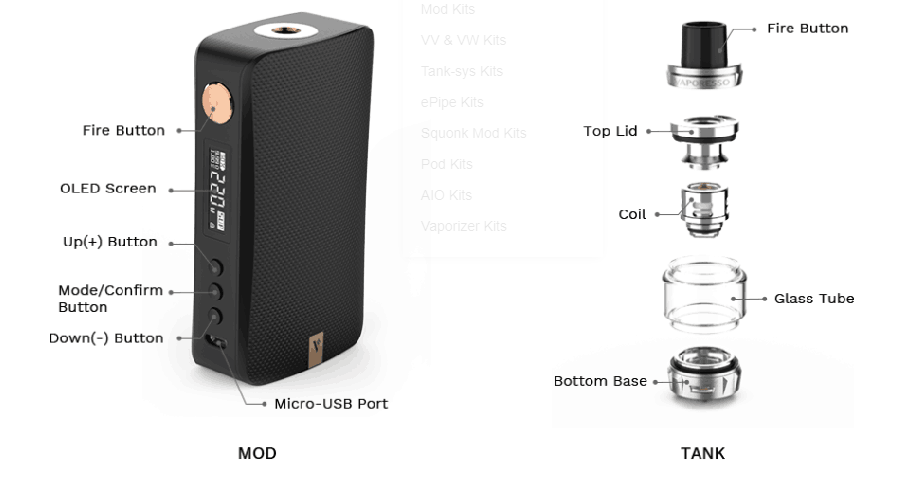 Vaporesso Gen Box Mod Features & Specifications
Dimensions: 93.5 x 27mm x 53mm
Colors: black/blue, black/red, black, silver
Soft touch finish
Scratch and flame resistant
Uses two 18650 batteries
Fast 2.5A micro USB charging
0.91″ display screen
Three button menun navigation
AXON chipset
Pulse mode: fires up to 500 times with each puff
ECO power saving mode
Power output range: 5W to 220W
Resistance range: 0.03-5ohm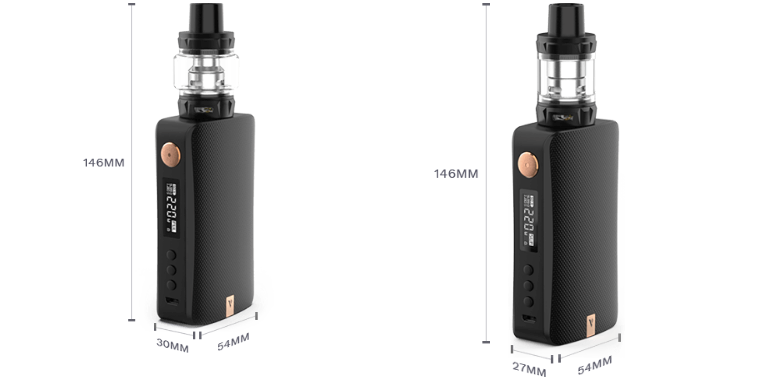 In The Box – Vaporesso Gen Kit
Gen Mod
SKRR-S Tank
QF Mesh coil 0.2ohm
QF Strip coil 0.15ohm
Extra 5mL glass section
2 x o-rings
Micro USB charging cable
Manual
Warranty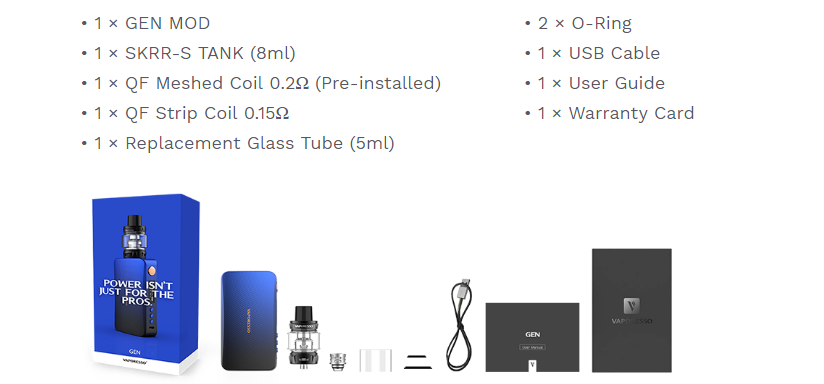 Total Views Today: 1 Total Views: 2,154