Here are cheap deals to buy Fruit Monster E-Juice at a low price.  On sale in a variety of flavors, these fruity e-liquids come in 0, 3, or 6mg nic strength and are delivered inside Gorilla bottles. Or you may prefer the 30mL nic salts which come in at the same price.

** Low Shipping Price **

USA Deal:

$7.19/100mL

 

Use coupon code CVDS20 at checkout (exclusive 20% off sitewide except items that are on sale)
Overview
Fruit Monster are incredibly popular vape juices because they were created by one of the biggest companies in the vape industry: Monster Vape Labs.  In fact, this juice was developed specifically for those who like sweet flavors with hints of fruit.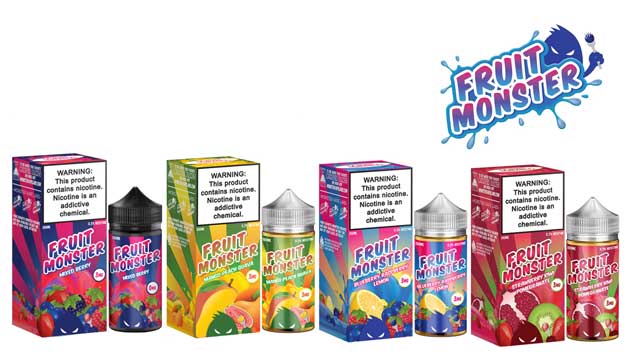 All Fruit Monster liquids use the highest quality ingredients to ensure a vibrant result with each puff with flavors that combine lemons, pomegranates, kiwis, bananas, blueberries, raspberries, guavas, peaches, and mangoes.
Flavor Options
Blueberry Raspberry Lemon
Strawberry Kiwi Pomegranate
Mango Peach Guava
Mixed Berry
Mango Peach Guava Ice
Passionfruit Orange Guava
Orange Guava
Custard Monster
Related Deals
Total Views Today: 1 Total Views: 3,999