Here are cheap deals to purchase the Geekvape T200 Box Mod or Geekvape T200 Kit.  The mod features a large responsive touchscreen with 4 UI themes, an IP68 waterproof rating, a 200W AS Chip 3.0,  many modes, including power & temperature control, and dual 18650 battery support.  The kit includes the Z-Tank with a 5.5mL juice capacity, an effortless top-fill method, top airflow, top-to-bottom airflow, and Z-series coils.
T200 Box Mod
The Geekvape T200 is the first touchscreen box mod in the waterproof Aegis line of vape mods, and it does not disappoint.  On the front of the vape mod, there's a massive 2.4-inch full-color display screen that is said to be easy to use as it is very responsive to the touch.  Simply clasp it in one hand while easily selecting mode, adjusting power, or changing the settings.  Best of all, there are 4 striking UI themes for a personalized user interface appearance.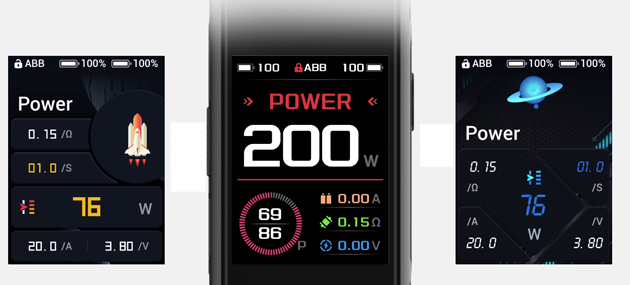 Inside the T200, an AS-Chip 3.0 chipboard permits up to 200 watts of power from dual 18650 batteries that are rechargeable via a convenient USB-C interface.  The chipset also permits the box mod to operate in many modes, including smart, power, professional, temperature control, and bypass.  While using the smart mode, the device automatically sets the best power level for efficient vapor production and to prevent burnt coils.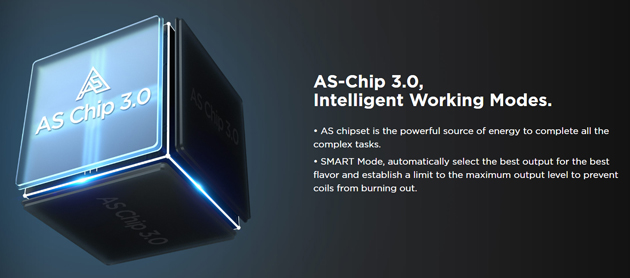 With an IP-68 rating, this box mod is waterproof, which means it may be in fresh water for up to 30 minutes without damaging the chipset.  On top of that, the mod is dust and shock-resistant, so feel free to take it to the pool or use it in bad weather conditions and other harsh settings.  Appearance-wise, this kit looks modern and is for sale in rainbow, azure blue, claret red, navy blue, blackish green, black, or silver.
T200 Kit
The Geekvape T200 Starter Kit includes the Z Sub-Ohm Tank (2021 Edition) with a 5.5mL juice capacity and an easy top-fill system that minimizes spillage.  Airflow is directed at the coils from both the top and top-to-bottom to produce big flavor and huge vapor from this leakproof atomizer.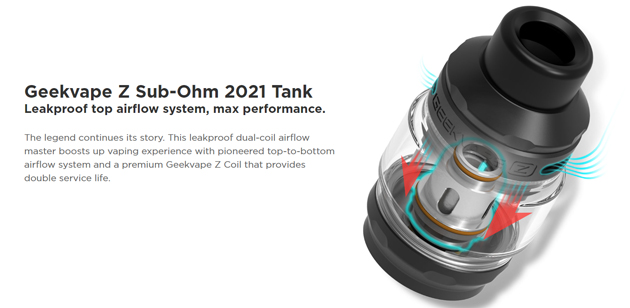 The coils used with the T200 are Z Series coils, the same type found in other Geekvape kits like the Aegis Legend, the L200, and Aegis X.  With purchase, you'll get the 0.15ohm Z coil with a power range of 70 to 85 watts, as well as the 0.4ohm version that operates between 50 and 60 watts.  Best of all, the coils use a quick push/pull replacement method that is also mess-free.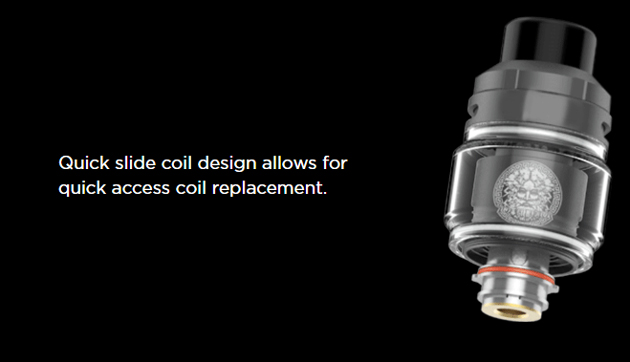 Features & Specifications
Geekvape T200 Mod
Design

Dimensions: 31.12mm x 56.05mm x 141.25mm (with tank installed)
2.4″ TFT touchscreen

Full-color
4 UI themes
Highly responsive
One-hand operation
Adust power, select mode, change settings

Color finish options: azure blue, claret red, rainbow, navy blue, blackish green, black, silver
IP-68 rating

Waterproof
Dust resistant
Shock resistant

AS-Chip 3.0

Stable operation
Modes: Power, TC-SS, TC-TCR, VPC, Smart, Bypass
Power output range: 5W to 200W (1W increments)
Maximum Output Current: 45A
Maximum Output Voltage: 12V
Resistance range: 0.1Ω – 2.0Ω
Operating Temperature: 10°C~60°C
Storage Temperature: -30°C~70°C
Relative Humidity: 45%RH~75%RH
Natural cooling

Batteries

Utilizes dual 18650 batteries
Bottom panel for battery access
USB-C charging port
Charging cable included
Geekvape T200 Kit (Z-Tank)
Diameter: 26mm
Made from SS with Silica glass tube
5.5mL juice capacity
Easy top-fill system (dual ports)
Top-to-bottom airflow
Push/pull coil installation
810 drip tip
510 threaded connection
Geekvape Z Series Coil

Pre-installed:0.15Ω | 70W-85W
Extra coil:0.4Ω | 50W-60W
In The Box (Kit)
Geekvape T200 Mod
Geekvape Z Tank
5.5mL Glass Tube
USB-C Cable
0.15Ω Z-Series Coil
0.4Ω Z-Series Coil
Extra parts
Similar Products
Total Views Today: 26 Total Views: 15,261