Here are cheap deals to buy the Lost Vape Centaurus M200 Box Mod or Centaurus M200 Kit.  The mod features a 200W Quest 2.0 chipset, variable wattage mode, temperature control settings, a color screen, two 18650 batteries (not included), a fire button that rotates to adjust, and a Type-C port to recharge the cells.  The kit includes the Centaurus Sub Ohm Tank with UB max coils, top-to-bottom airflow control, a 5mL juice reservoir, and easy refills.
Centaurus M200 Box Mod
At first, what looks to be unique about the Centaurus M200 Box Mod is the modern appearance and the firing button with an LED ring that rotates to adjust the settings.  Where one would normally find plus/minus buttons on other mods, you'll see a power switch that permits easily turning off the device for convenience.   Each mod has a unique laser-printed logo on the removable panel and is available in 7 colors.
Powered by a Quest 2.0 chipset, the device may go up to 200 watts and also features three temperature control modes: TC-Nickel, TC-Titanium, and TC-SS.  The power is generated by dual 18650 batteries that are easily recharged via a 2 amp USB-C charging port.  And a multitude of integrated safety features means it is always safe to operate this device.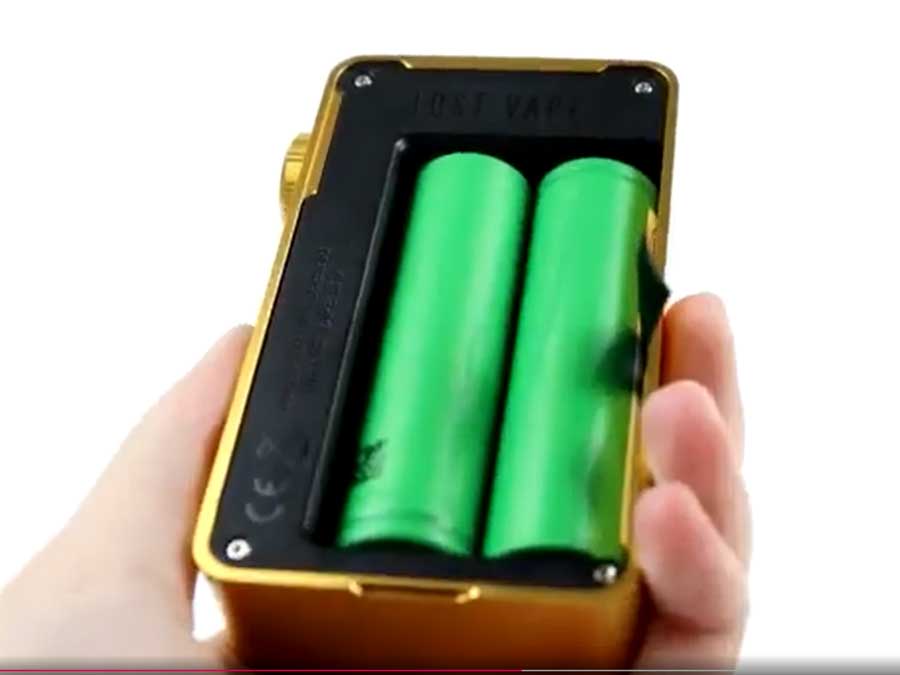 Centaurus M200 Kit
The Lost Vape Centaurus M200 Kit comes with the Centaurus Tank with a 5mL juice capacity, top-to-bottom airflow control, and a top-fill system.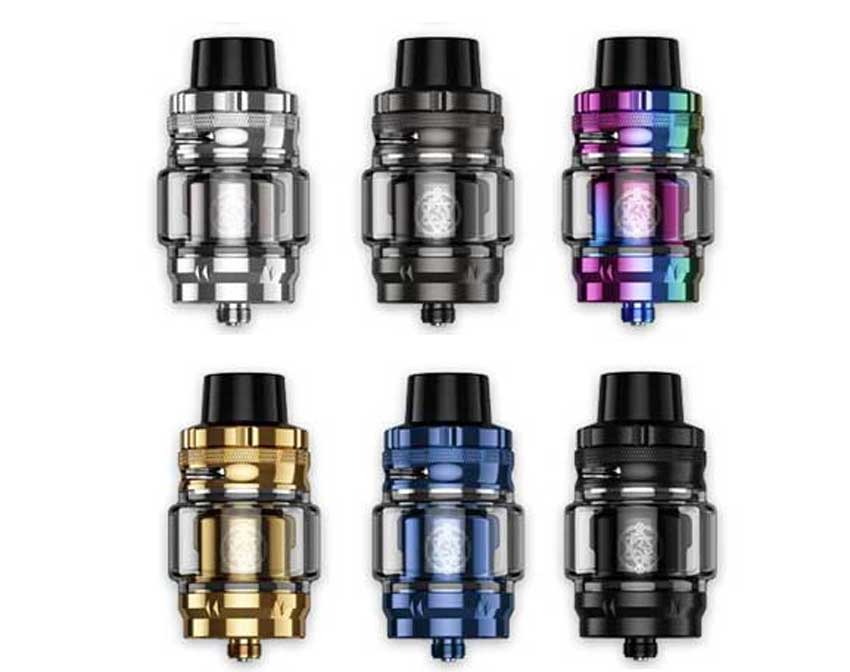 The coils that come with the kit are the Lost Vape 0.3ohm UB Max X3 coil that fires from 40 to 60 watts and a Lost Vape 0.15ohm UB Max X1 coil that works in the range of 80 to 120 watts.  And this atomizer is compatible with all coils in the UB max platform.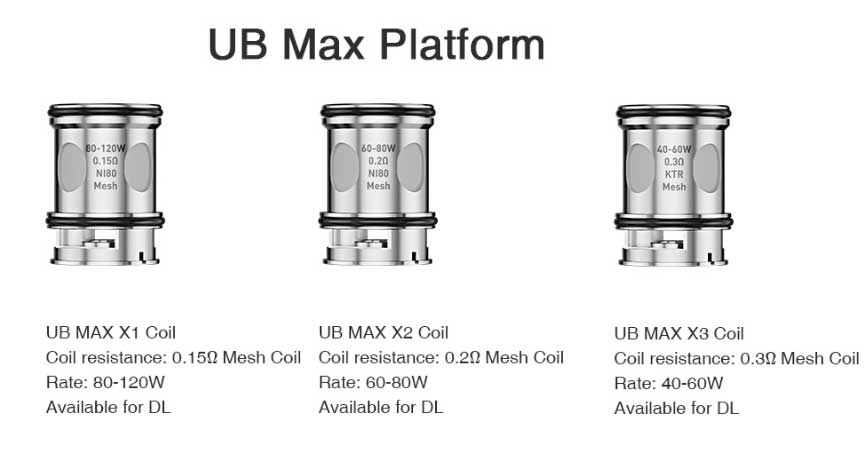 Features & Specifications
Mod design

Dimensions: TBA
Materials: SS | Aluminum
Color options

Midnight blue, gunmetal grey, galaxy black, golden knight, pink planet
Limited edition versions: Dying Light, Splatoon

Firing button

Rotate to adjust settings
Green LED ring

Full-color  display screen
Removable panels
Power switch

Batteries

Utilizes dual 18650 batteries (not included)
2 A USB-C charging port (cable included)
Battery Voltage: 3.0V-4.2V
The panel comes off to access the battery bay

Quest 2.0 Chipset

Modes: VW | TC-Ti | TC-Nickel | TC-SS
Power range: 5-200W
Temperature control range: 200°F-600°F| 100°C-315°C
Atomizer resistance: 0.10Ω-5.0Ω
Input current: 1A-40A
Output voltage: 0.7V-8V
Safety features

Check atomizer
Low battery protection
Short circuit protection
Temperature protection
10s over-puff cutoff

Tank (kit)

Made from SS & pyrex glass
510 pin
5mL juice capacity
Top-fill system

Top-to-bottom adjustable airflow
DTL vaping
Compatible with freebase vape juices
Coils

Lost Vape 0.3ohm UB Max X3 Coil | 40-60W
Lost Vape 0.15ohm UB Max X1 Coil | 80-120W
Lost Vape 0.2ohm UB Max X2 Coil | 60-80W
Compatible with all UB Max coils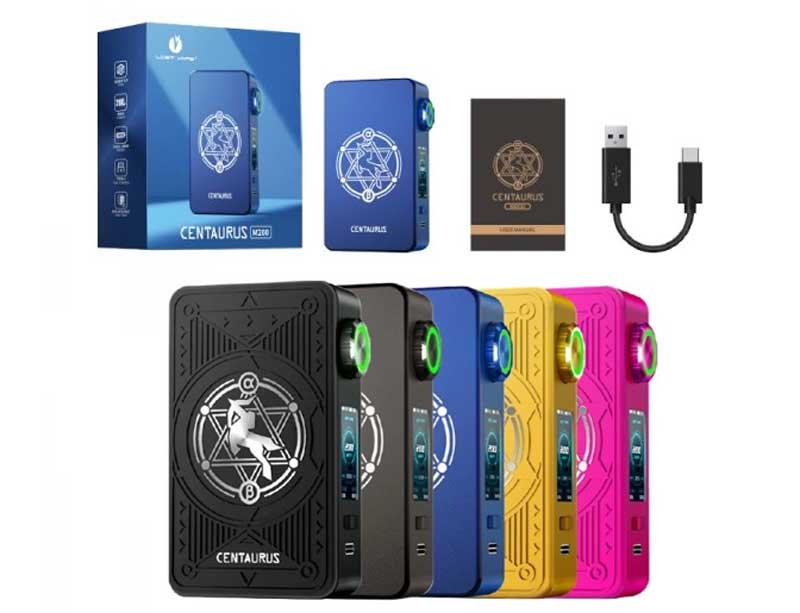 Similar Products
Total Views Today: 1 Total Views: 4,228