Here are cheap deals to buy a LOY XL Disposable at a low price.  This disposable pod kit features 1500 puffs, draw-activated firing, 3.5mL pods with 5% nic salt vape juice, and ultra-portability.
LOY XL Disposable Vape Overview
The LOY XL features flavorful vapor production from a 3.5mL pre-filled cartridge with 50mg nic salt vape juice.  It also features a draw-activated system, so all you do is take a puff.  And when the affordable device has met its lifespan from the 1000mAh integrated battery, you can simply toss it and fire up a new one.  Best of all, the LOY is said to last for 1500 puffs.  And, with up to 24 total available flavors, there are plenty of options to choose from.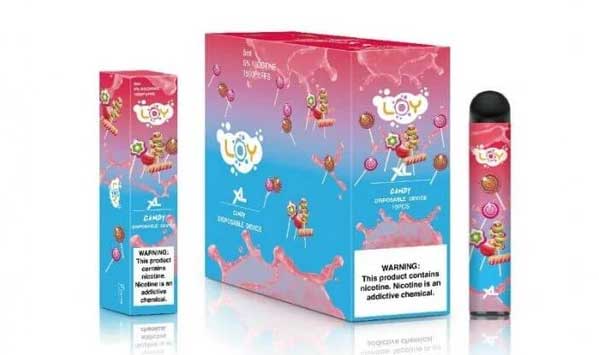 Flavor Options
Strawberry mango
Strawberry watermelon
Banana Milkshake
Kiwi strawberry
Might mint
Blue Raz
Mango grape
Pineapple ice
Unicorn strawberry vanilla
Candy
Lush ice
Blueberry slushie
blueberry kiwi ice
Dubble bubble
Grape slushie
Apple watermelon
Cinnamon
Marshmallow
Hazelnut banana
Date melon
Pinenana
Bluenana
Papaya citrus
Strawberries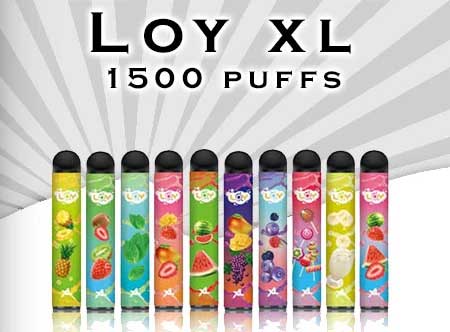 Features
Juice Capacity: 3.5ml
Ultra-portable
1000mAh integrated battery
5% nicotine salt juice
1500 puffs
Puff-activation system
Incredible throat hit
Total Views Today: 1 Total Views: 4,359