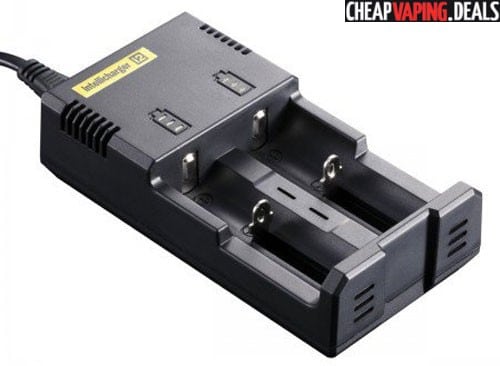 Here's an amazing deal on the Nitecore I2 Charger.
Overview
If you are looking for an affordable but effective charger, then the Nitecore Intelligcharger I2 may be just the device for you.  With this charger, it is very simply to charge your vape batteries safely and effectively.  Simply put the batteries in the charge bays and the unit will detect the battery type, show you the battery charge level and top off the cells.
This unit was designed to be intelligent and can take care of pretty much any battery you throw at it.  The compact device can simultaneously charge two batteries and is perfect to take with you when traveling.  It will recognize any Li-ion, Ni-Cd or Ni-MH battery and charge it via the correct method which would be either trickle charge, constant charge voltage or constant charge current.  Each bay on the charger contains an independent micro chip that will allow the Intelligcharger I2 to use alternate modes for different types of cells with different charge levels.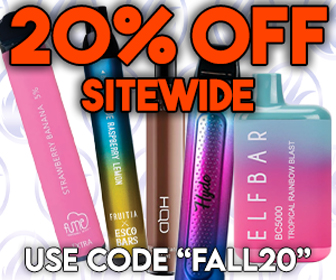 Above the bays, there two LEDs that will indicate the individual bay's battery charge level and will change colors depending on whether charging is in progress or completed.
Overall, the Intellicharger I2 looks like an affordable charger that will get the job done.  You can rest assured that all your 18650 or 26650 batteries will be charged the correct way.
Video Review
Total Views Today: 1 Total Views: 151