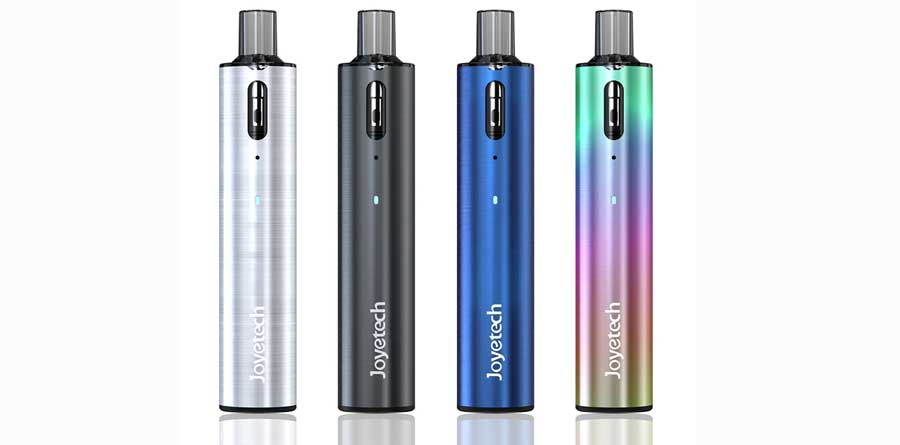 Here are cheap deals to buy the Joyetech eGo Pod Kit at a low price.  It features simplified vaping, a small design, 2mL cartridges, a 1000mAh integrated battery, puff-activated firing, micro USB charging, and a wide range of safety protections. This pod system is on sale in silver, black, blue, and rainbow. The eGo Pod AST Version Kit is identical but features new colors and a coil made with AST steel to enhance flavor.
Deals
eGo Pod Kit 
eGo Pod Kit AST Version 
Reviews
eGo Kit Overview
On the Joyetech page for the eGo pod, the company immediately shows the headline "Easy Is Perfect" and that is because the design and operations of this new pod system is simplified. At first glance, the design is minimalist which means buttons, adjustments, and clicking is completely eliminated.  You see, to fire the eGo Pod Kit, all you have to do is take a puff, without pressing any buttons making it easy even a beginner to use this setup without worries.  And, the Joyetech eGo Pod is also quite affordable, as we can find it for less than $10 (with coupons) on a wide range of sites.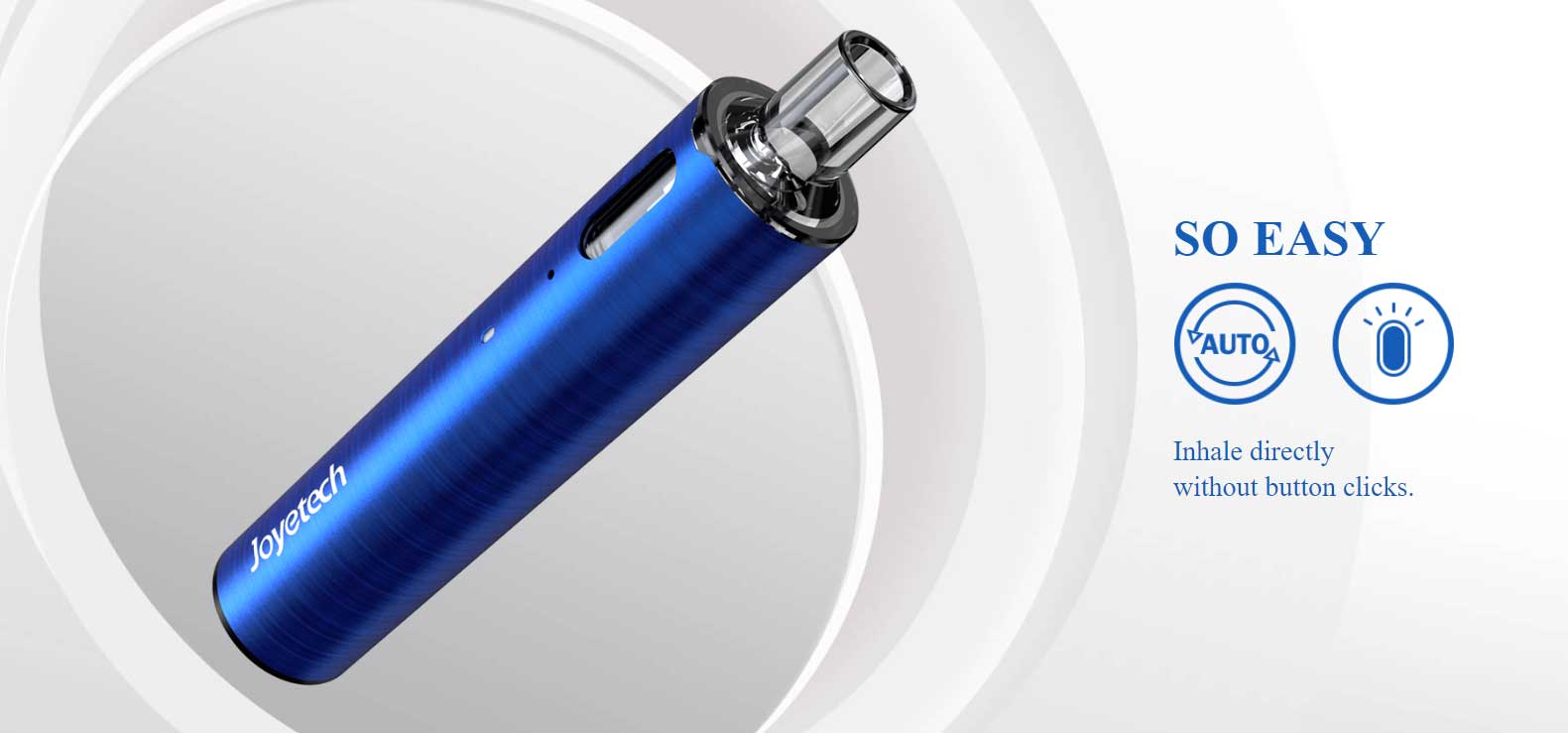 But, don't let the simple design fool you as the eGo Pod is said to produce flavorful vapor from its 1.2ohm coils, one of which is in the package.  Unfortunately, these coils are not replaceable, but they have a design that maximizes longevity with consistent flavor throughout their lifespan. And they can be used with both freebase and nic salt e-liquids for your perfect mouth-to-lung vape experience.  Each eGo Pod coil comes pre-installed inside 2mL pods that are easily refilled via a childproof filling system.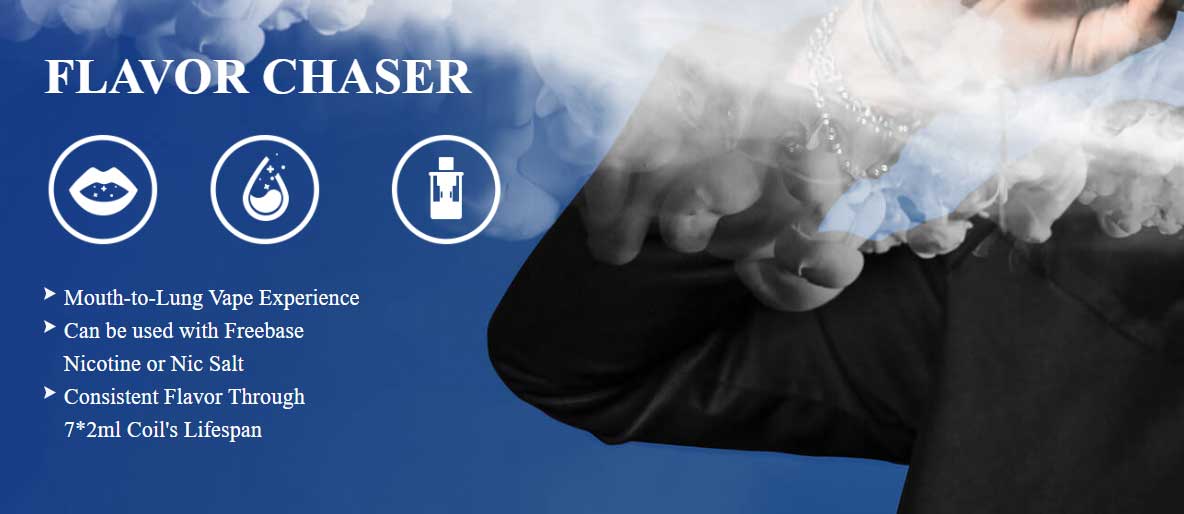 Power to the eGo Pod comes from a 1000mAh battery which Joyetech claims will last up to 2 days without a recharge. But, when you need to top off your battery, the process is simple via a convenient micro USB port on the side which easily plugs into any computer or USB outlet.  This capability comes from the Joyetech eGo Pod Kit's Avatar IC 1.0 chipset that also integrates several protections into its circuit for safety, consistency, reliability, and low power consumption.  Safety features include overtime, over-discharge, overcharge, and short circuit protection.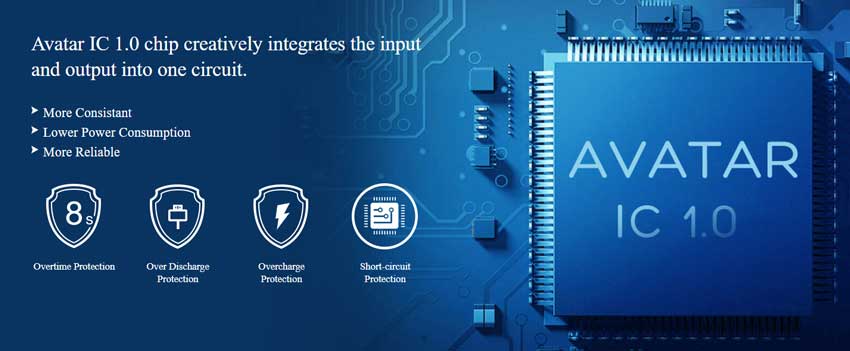 Upon closer inspection of the Joyetch eGo Pod's appearance, you can immediately see this setup is small thanks to a height of only 98mm and also only weighs 47 grams.  And, the body is made from stainless steel with silver, blue, rainbow and black finish options.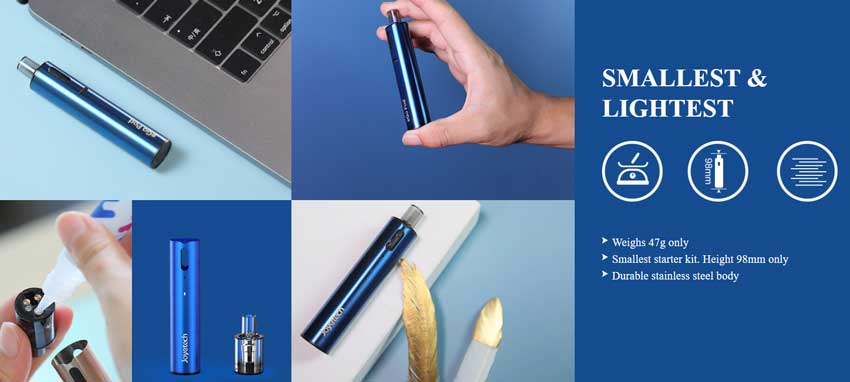 eGo Pod AST Version Kit
The AST Version of the eGo Pod Kit is an enhanced edition of the previous device.  It utilizes a coil head constructed with AST steel to produce better flavor and vapor.  But, it keeps the identical design of the other product, but with new color finishes and logo in Fuchsia Pink, Jungle Green, Metal Black, and Sapphire Blue.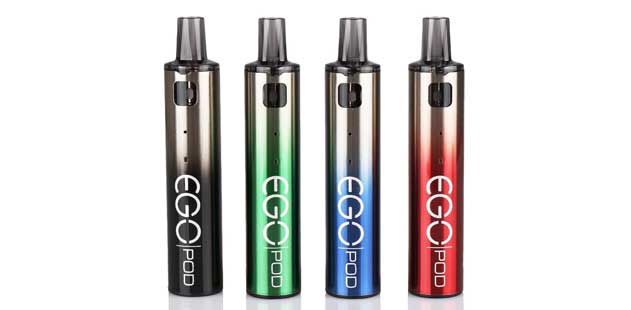 In The Box
With the purchase of the eGo Pod, you will get the eGo Pod Battery, a cartridge, a micro USB cable, an e-liquid refilling bottle, a quick start quite and a warranty card.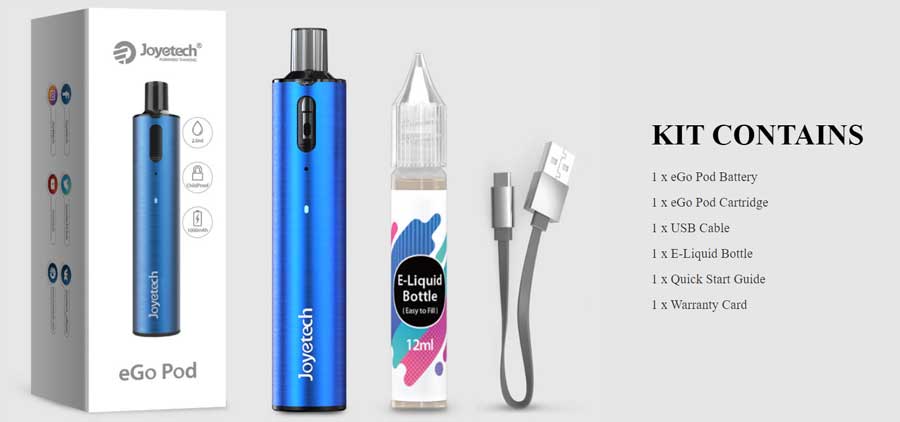 Related Deals
Total Views Today: 1 Total Views: 1,337