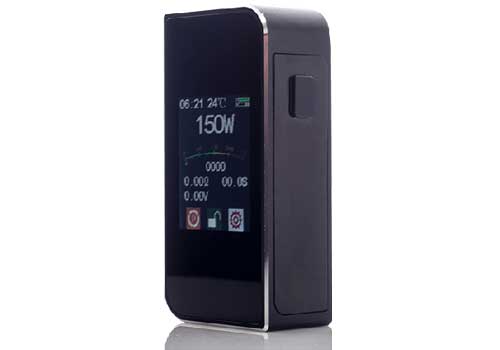 An awesome deal just posted on an authentic Sigelei T150 Touch Screen Box Mod.
Check Out Similar Touch Screen Mod Deals Below
Overview
Sigelei is about to release their brand new touch screen box mod: the T150.  It has temperature control functionality and a massive output of 150 watts. The mod has touch screen functionality so you can change settings  like you would with any smart phone or tablet.  It's available in pink and black, silver and black or all black.
The T150 features up to 150W of output power and temperature is adjustable from 200℉ to 600℉.  It can fire atomizers with resistance as low as 0.2Ω, so chances are good it will work with your sub ohm tank.  The unit is powered by two external 18650  batteries which are located behind an easy-access magnetic  panel on the back.  The T150 features USB charging but it is not passthrough capable, so you can't vape while it's charging.  The USB port also doubles as a firmware upgrade port.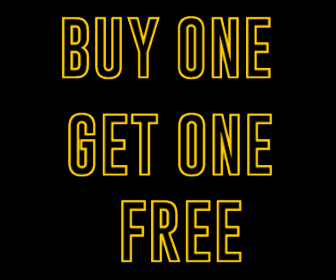 The main feature of this powerful box mod is the menu on the large touch screen which has many easy-to-access features.   The main screen displays time, temperature, wattage, puff time, voltage, resistance, etc…  Changing the wattage and temperature output is also a simple touch on the left or right side of the screen.  On the bottom left, there's a yellow radio button which allows you to easily alternate between power and temperature control modes.   Next to that, there's a pink lock screen button to prevent the T150 from accidentally firing.   The sub menu button on the bottom right gives access to the settings menu with adjustments for over puff time, screen time out, puff limits and language.   And, there's a help menu so there's no need for a physical manual.
The design of the T150 also seems amazing.  With rounded edges, the T150 looks very modern and feels comfortable in the palm of the hand.    And, the buttons are clicky and there's no delay when firing.
Overall, if you like using a touch screen phone, you will probably enjoy vaping on the T150.  The touch screen works well and since it's manufactured by Sigelei, it's bound to be a quality device that performs well (and turns heads).
Features
Large touch screen with easy menu
Power mode
Power output range: 5W to 150W
Voltage input range: 6.4V to 8.4V
Resistance range: 0.2Ω to 3.0Ω
Temperature control
Temperature  Range: 100°C to 300°C or 200℉ to 600℉
Utilizes two external 18650 high drain batteries
Magnetic battery door
USB port
Firmware upgradable
Lock the screen
Set screen timeout
Overtime puff adjustment
Change date and time
Puff limits
Easily change to power & temp mode
Adjust temp and power by simply touching the screen
Video Review
https://www.youtube.com/watch?v=wgzXIBoMP_I
Total Views Today: 1 Total Views: 522