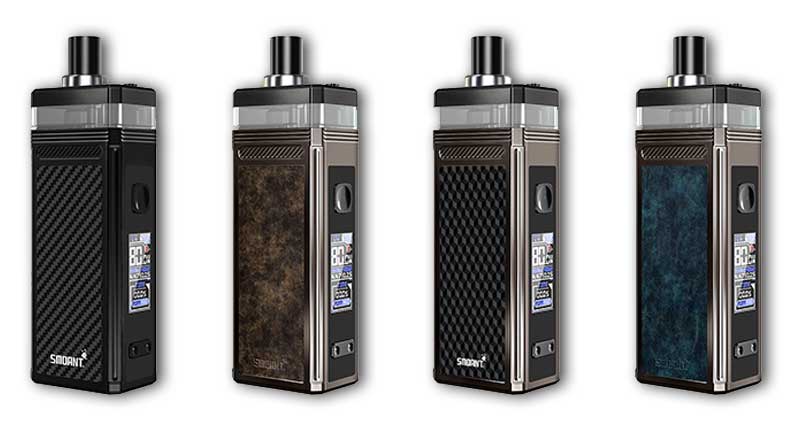 Here are cheap deals to buy the Smoant Pasito 2, variable wattage and temperature control mode pod mod kit. This new pod kit features 80 watts of power, variable wattage mode, bypass mode, curve mode, TCR mode, temperature control modes, a full-color display screen, a 2500mAh integrated battery, fast 2A Type-C USB charging, a 6mL juice capacity, mesh coils, a 510 adapter and top adjustable airflow.
Deals
Review
80 Watts Of Power & Tons Of Modes
What sets the Smoant Pasito 2 apart from other pod kits is that it is really a box mod that works with both pods and atomizers with the included 510 adapter.  Moreover, the device can generate 80 watts of power from its 2500mAh integrated battery and can do so in a ton of modes.  You see, the Pasito II can be set to variable wattage mode, curve mode, bypass mode, temperature control with nickel/titanium/stainless steel heating elements, and TCR mode.  And, recharging the battery is very easy thanks to a Type-C USB on the control face that works with a 2 amp current, so it won't take long at all to finish the charging process.  Multiple safety features also include overtime, short circuit, overheat, and low voltage protection.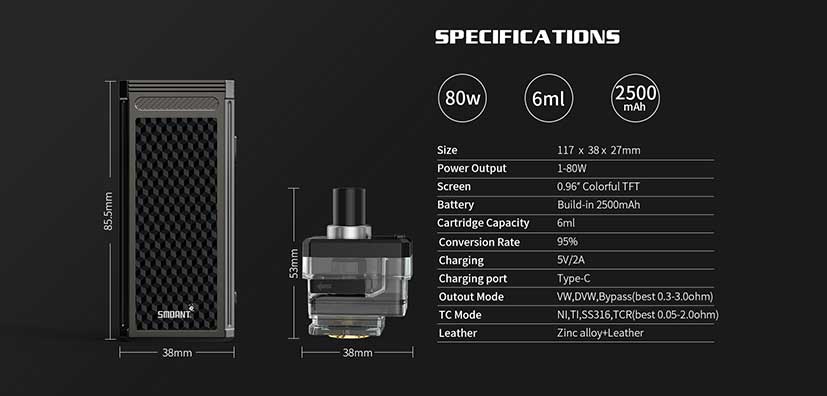 6mL Poverheating Seven Coil Options
For a pod system, the e-liquid capacity of the cartridge is usually quite low, but the Pasito 2 is different as its reservoir can hold 6mL of e-liquid.  Plus, it is quite easy to refill the pods as it is done via a side refill slot. In combination with top airflow, this means that everything is also leakproof.  Best of all, the previously mentioned Pasito II 510 adapter permits the attachment of other atomizers such as a tank, RDA, or RTA, making this one of the most versatile vape systems ever.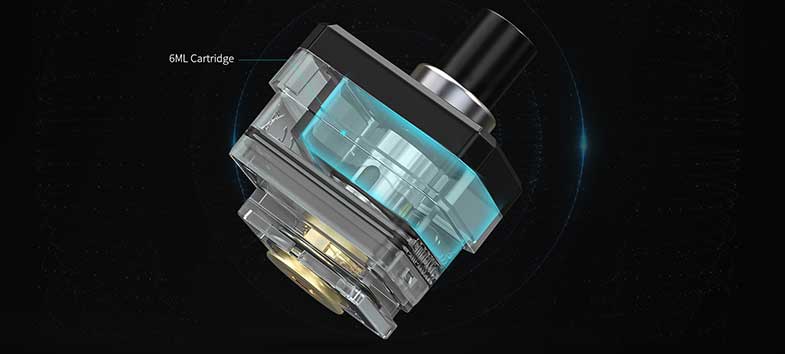 With up to 7 different coil options, including RBA coils, the Smoant Pasito II will also meet your needs as far as the exact vape experience you enjoy.  Pre-installed inside the included pod is the K-1 Mesh Coil with 0.3ohm resistance and a 35 to 50-watt range. Or, you may install the included K-3 half-DTL mesh coil that is best fired from 20 to 25 watts.  Not included is the K-RBA head that is best with coils from 0.3ohm, but you can purchase this item separately.  Best of all, the Smoant Pasito 2 is compatible with all previous Pasito coils as well.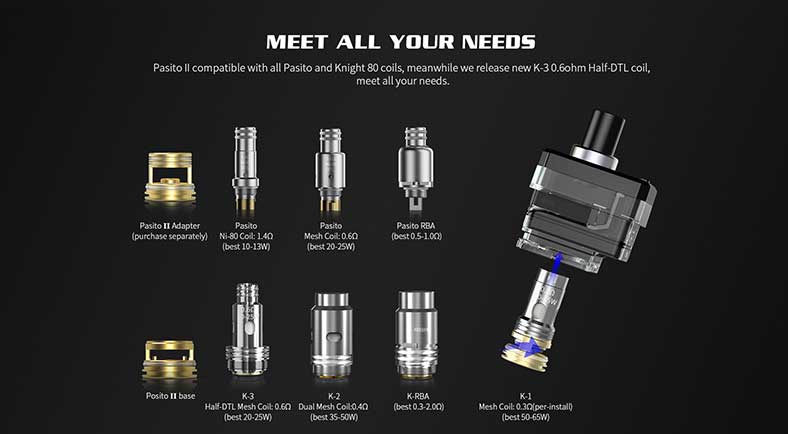 Stylish Design
Made from zinc alloy and leather, the design of the Smoant Pasito II looks quite luxurious.  And, there are several finishes you can pick from such as carbon fiber, chocolate, diamond-shaped, and indigo colors.  Another difference between the Pasito 2 and other pod kits is the full-color TFT screen that has an exquisite vertically oriented user interface. Indicators that are easily seen are the current mode, the current wattage, the current-voltage, the atomizer resistance, the last puff time, and the total puffs that were taken. You may also change the screen's color theme to blue, red, white, green, or yellow by way of the two adjustment buttons underneath.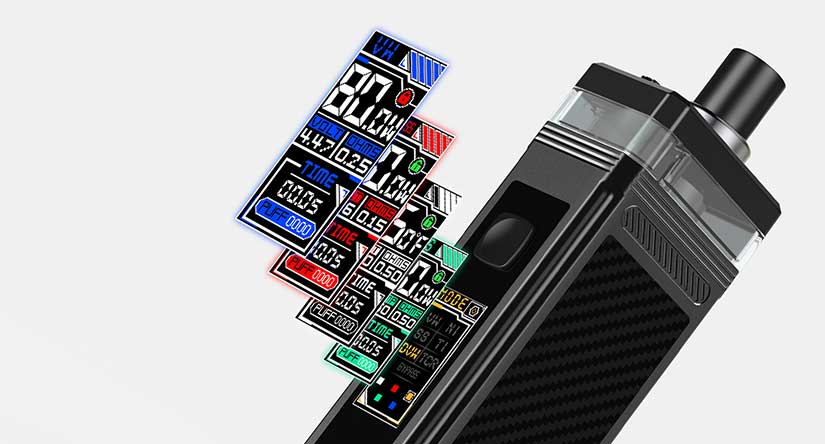 In The Box
With the purchase of the Smoant Pasito Kit, you will receive the mod, a 6mL cartridge, a k-1 0.3ohm mesh coil, a k-3 half DTL 0.6ohm mesh coil, a Type-C charging cable, a certificate card, and warranty information.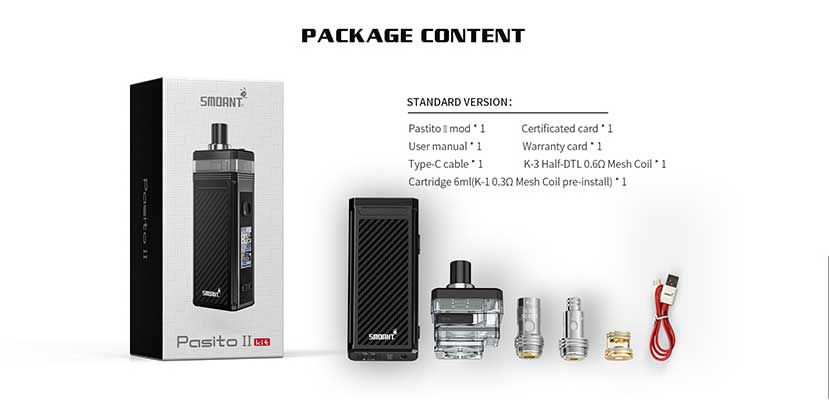 Related Deals
Total Views Today: 1 Total Views: 639