Check out these cheap deals for Aspire Nautilus BVC Coils, compatible with the Aspire Nautilus, Nautilus Mini, Nautilus 2, Nautilus 2S, Triton Mini, and more.
Worldwide Shipping Deal:

$7.17/5Pcs

Log in to reduce the listed price & use coupon code CheapVaping at checkout
Description
These Aspire Nautilus BVC heads feature a vertical coil configuration with massive inlets for enhanced air intake and the best possible wicking.  Each head is made from Japanese organic cotton for clean vapor and fantastic flavor.  There are four options: 0.4ohm, 0.7ohm, 1.6ohm, and 1.8ohm to provide you with direct-to-lung or mouth-to-lung style puffs.  Each package comes with five pieces.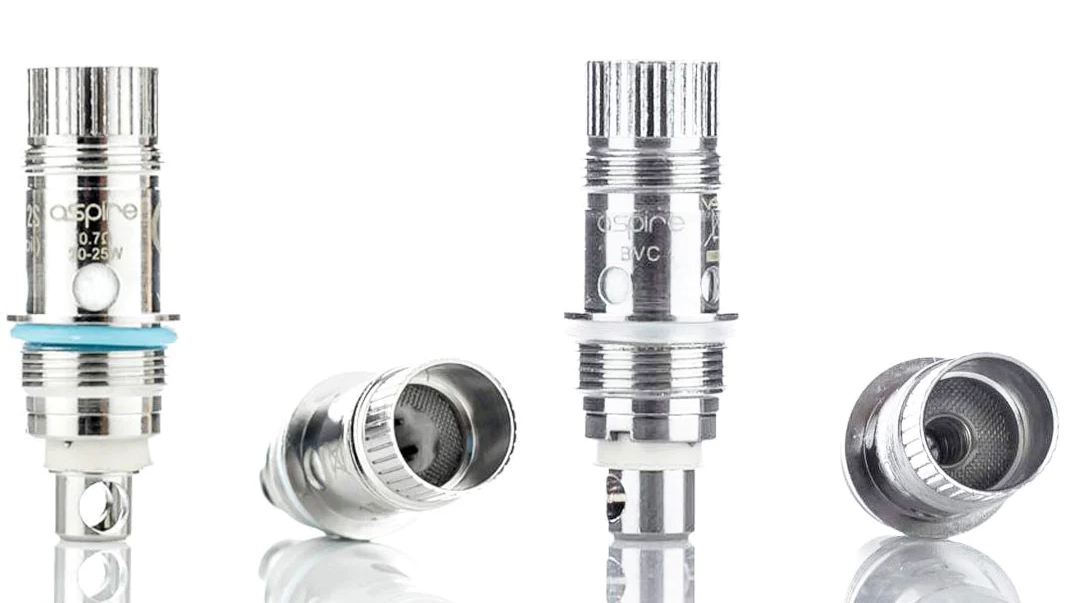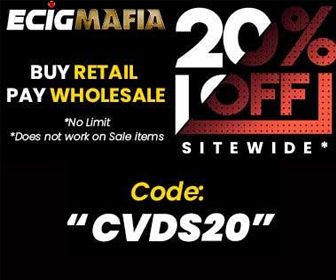 Compatibility
Aspire Nautilus GT Tank
Aspire Nautilus Tank
Aspire Nautilus 2 Tank
Aspire Nautilus 3 Tank
Aspire BOXX Pod (Nautilus)
Aspire Nautilus Prime X Pod (Nautilus)
Aspire Mulus Pod Kit
Aspire Nautilus Mini Tank
Aspire Triton Mini Tank
Aspire Nautilus Prime Pod (Nautilus)
Aspire Nautilus AIO Kit
Aspire Nautilus 3²² Tank
Aspire Nautilus GT Mini Tank
Aspire Plato Kit
Aspire Nautilus 2S Tank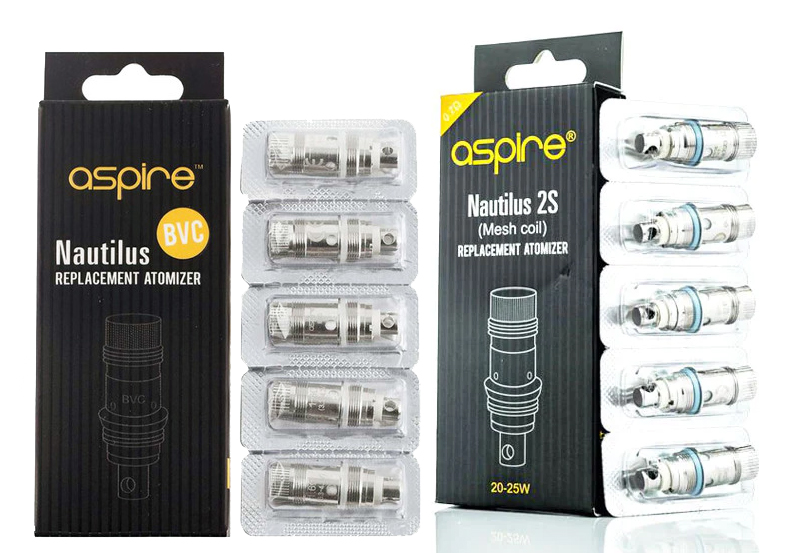 Total Views Today: 1 Total Views: 271