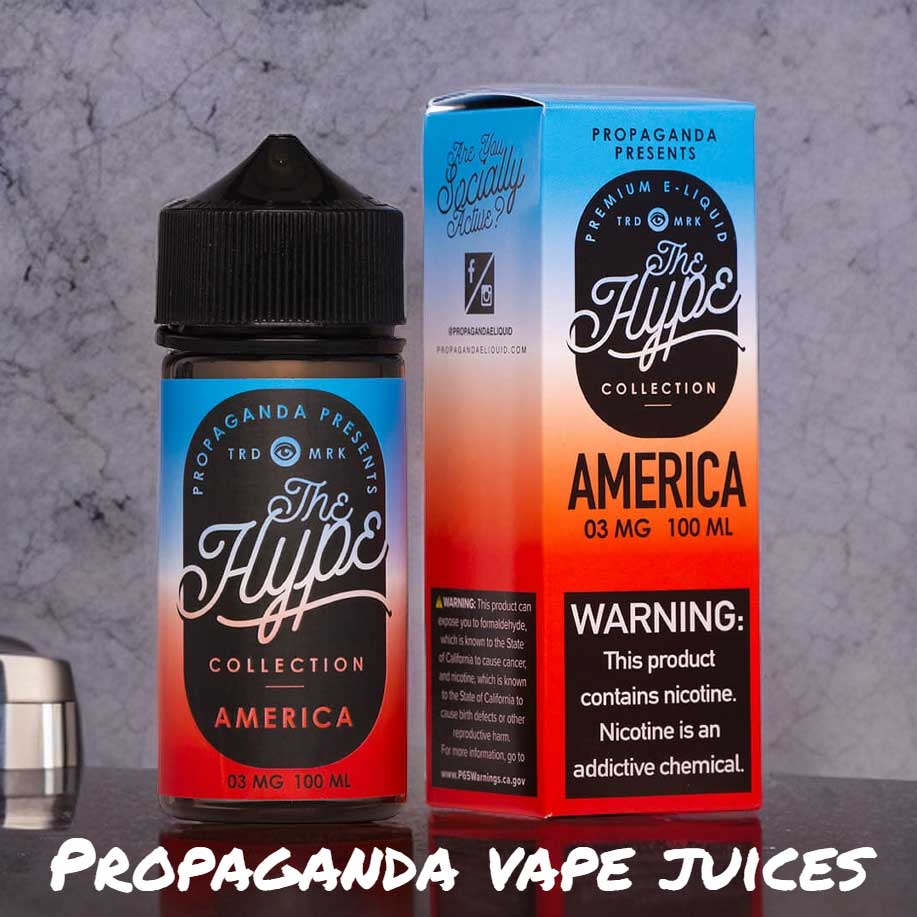 Check out these deals for Propaganda e-liquids, also available as nic salts.  The 2 main lines of these vape juices are The Hype Collection and Propaganda with several available flavors each.  There is also a vape pink collection and a line of nic salts.
Deals
Overview
Propaganda Premium E-Liquid started out in 2014 to become one of the most popular and best-selling line of vape juices in the marketplace.  Each e-liquid was developed thru vigorous testing and feature just the right amount of VG and PG with nothing but food grade flavorings.  And, there are also various  nicotine options to ensure versatility. As of this writing, propaganda features six distinct e-liquid lines that total 23 flavors that ship in the USA as well as worldwide.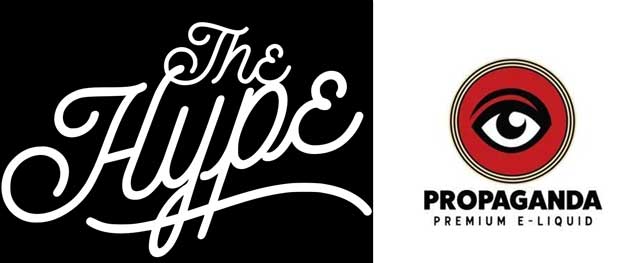 Propaganda Flavors
The line of Propaganda flavors is available in 0mg, 3mg, 6mg and 12mg
Illuminati: blood orange flavors complemented by pineapple and strawberry
Subliminal: sweet and sour raspberry belts
The Hype Flavors
The Hype Collection by Propaganda features strong vapor production with plenty of taste.  Available in 60ml or 100mL bottles in 0mg, 3mg, 6mg, 12mg. And, there are also 10ml TPD compliant bottles.
Pink and Blue: blue/pink sugary clouds that melt in your mouth
Strawberries A La Mode: Strawberry ice cream
Blue Frost: blue raspberries fused with a slush of ice
Cool Blue Frost: frozen blue rasperries combined with ice and menthol
America: a frozen red, white and blue treat
Sour Apple: sour green apple dust
Juicy Grape: a tidal wave of juicy purple grape flavors
Similar Products
Total Views Today: 1 Total Views: 1,353