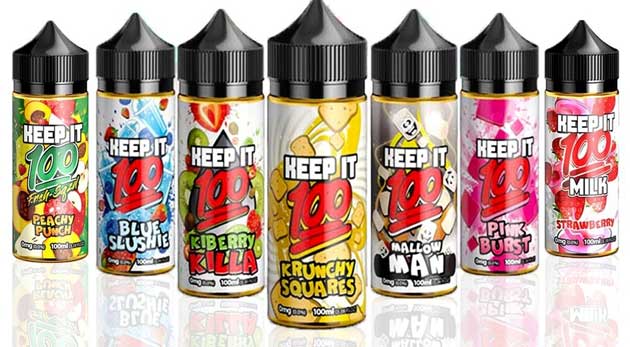 Here are cheap deals for the Keep It 100 E-Liquids.  These e-liquids come in 100mL bottles. And, available flavors include blue slushie, blue slushie ice, tropical blue slushie, pink burst, peachy punch, blue slushie lemonade, strawberry milk, krunchy squares, mallow man, nilla almond and kiberry killa.
USA Deal:

$7.49/100mL | Nic Salts $7.49/30mL

 

Use coupon code 25C at checkout (exclusive 25% off sitewide – rock bottom prices on everything – one use per account)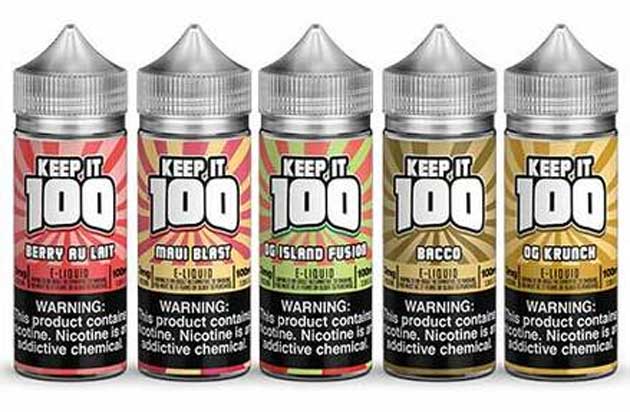 Overview
Manufactured by Liquid Labs, the Keep It 100 line of vape juices are considered one of the most flavorful e-liquids in the marketplace.  Flavor profiles include breakfast, fruit, dessert, and candy flavors.  Liquid labs is located in the USA inside a GMP compliant ISO 7 clean room and only utilizes the best possible ingredients in the manufacturing process.  Moreover, the company's bottling technology uses automated processes to ensure a stable, sterile product.  When we have a look at the reviews, pretty much all the Keep It 100 juices get a 5 star rating, so you simply can't go wrong.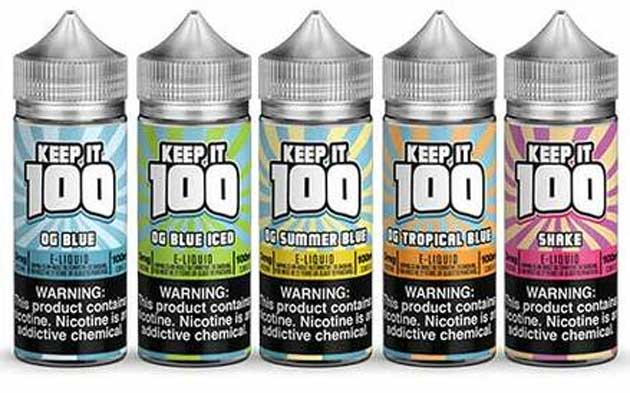 Flavors
Berry Au Lait: Strawberry milk
Maui Blast: Tropical blast of guava, lychee, passionfruit
OG Blue: Blue raspberry slushie
OG Blue Ice: Blue raspberry slushie & menthol
OG Island Fusion: Strawberries & kiwi
OG Crunch: Cereal & marshmallow
OG Summer Blue: Blue slushie lemonade
OG Tropical Blue: Blue raspberry slushy & tropical fruit
Shake: Confetti cake milkshake
OG Orchard: Strawberry, apple, mango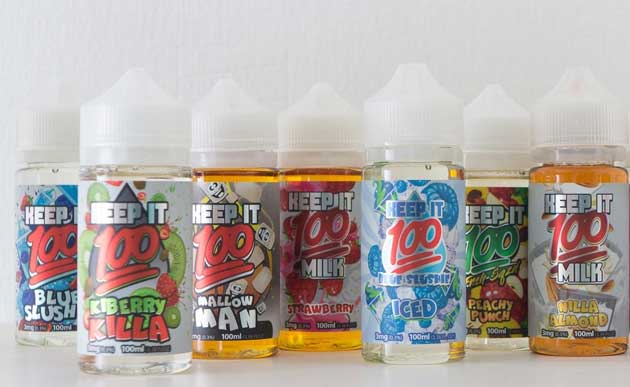 Features
Bottle Size: 100ml
Available in: 0mg, 3mg, 6mg
PG/VG: 30/70
Review
Similar Juice Deals
Total Views Today: 1 Total Views: 4,325