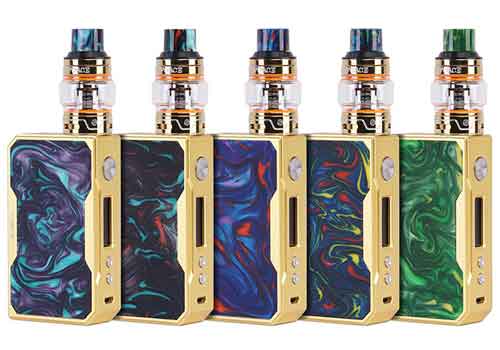 Update: This Version Of The Voopoo Drag Has Been Discontinued – Check  Out Newer
Mod/Kit Deals or Newer Voopoo Drag Kits Below
Overview
The Drag is the newest mod from Voopoo and utilizes dual external cells with up to 157 watts of output.  It also features a super mode and a wide range of temperature modes and is built with a US Gene Chip for safe, stable, and the fastest firing speed in the marketplace.
In addition to its high-end technical design, the way the mod looks is also modern.  The design is very streamlined, with a colorful carbon fiber panel on one side that comes in either black or brown and a battery cover with a large Drag logo.  The device is also portable with dimensions of 54mm x 90mm x 24mm.  On the control face, you will see a crystal clear OLED display with a menu that displays the current battery level, mode, resistance or voltage, and wattage.  The menu and mod can also be customized via computer desktop software from the Voopoo website.  Custom settings, including personal logo, puff time, screen brightness, power curve, and the default TC control wire setting, can be changed.  At the top of the unit, there's a 510 springloaded connection bezel for level atomizer installs.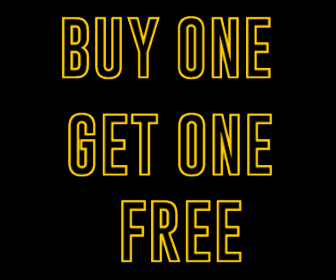 The mod is constructed with a 32-bit US Gene Fun Chip from the world's largest provider of eCig chips.  As a result, it can fire with an output of up to 130 watts with atomizers that have a resistance of 0.05ohm and up or 157 watts if the atomizer resistance is 0.10ohm or higher.  Clicking the large firing button three times allows for easy switching between modes.  In addition to power mode, three temperature control modes are compatible with either nickel, titanium, or stainless steel coils up to 600 degrees Fahrenheit.  One unique benefit of the Voopoo Drag is that it has the fastest firing speed of 0.025 seconds for instant vapor production.  And there are many safety features: reverse polarity protection, switch timeout protection, over-temperature protection, over-current protection, over-charge protection, over-discharge protection, and short-circuit protection.
Two dual external 18650 power the Voopoo Drag Mod.  They are easily installed into the battery bay by removing the Carbon Fiber panel that stays in place via four powerful magnets.  A  micro USB onboard charging system also allows topping off the cells without removing them.  Balance charging technology ensures a safe vape experience and occurs with a current of 5V/1800mA.  The USB port is also used for future firmware upgrades in case new technologies come into the vape marketplace.
Drag Mod Features & Specs
Dimensions: 54mm x 90mm x 24mm
Modern design
Portable
Body constructed from zinc alloy
Carbon fiber battery panel
Colors: silver/black carbon fiber or silver/brown carbon fiber
Springloaded 510 connection
OLED screen
Utilizes dual 18650 cells
Balanced micro USB charging
Micro USB firmware upgrades
Micro USB desktop software for customization
Resistance range power mode: 0.05Ω to 3.0Ω
Resistance range power mode: 0.05Ω to 1.5Ω
Power output range: 5W to 157W
Temperature range: 200°F to 600°F or 100°C to 315°C
Firing response time: < 0.025s
Output voltage range: 0V to 7.5V
Output current rage: 0A to 40A
Working efficiency: 95%
Powerful PWM and MOS module
Pictures
Related Deals
Total Views Today: 1 Total Views: 1,025