Here are cheap deals to buy the Voopoo Drag 4 Kit or Voopoo Drag 4 Box Mod.  The mod features 177 watts of max power, dual external battery support, many modes including a temperature control setting, three wood and three resin design options, a 3-amp fast charging system, and a full-color screen. The kit includes the brand new Uforce-L Tank with 5.5mL juice capacity, easy refills, adjustable airflow, PNP sub-ohm coils, and an RBA head option.
Drag 4 Mod
Design-wise, the mod features a total of 6 color finishes, three of which are designed with wood panels and three with a gunmetal chassis and resin colors.  Choose from pale gold/walnut, black/walnut, gunmetal/rosewood, gunmetal/ocean blue, gunmetal/forest green, and gunmetal/tropical orange.
Find a full-color customizable screen on the control face, three adjustment buttons for easy menu navigation, and a 3 amp USB-C fast-charging port to top off the dual 18650 cells that generate 177 watts of power.  According to Voopoo, a full charge will last 650 puffs, translating to a full day of vaping for most people.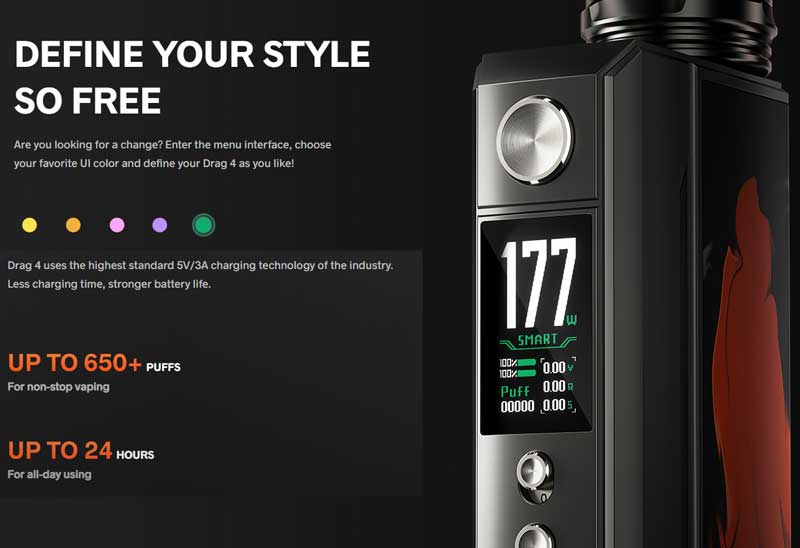 Operation-wise, the Drag 4 Box Mod is built with a GENE.TT 2.0 chipset that results in fast firing and multiple vaping modes, including temperature control that works with the most commonly used coil wire.  In addition to the temperature and variable wattage setting, an ECO mode saves the battery by turning off the screen when the battery voltage drops below 20 percent.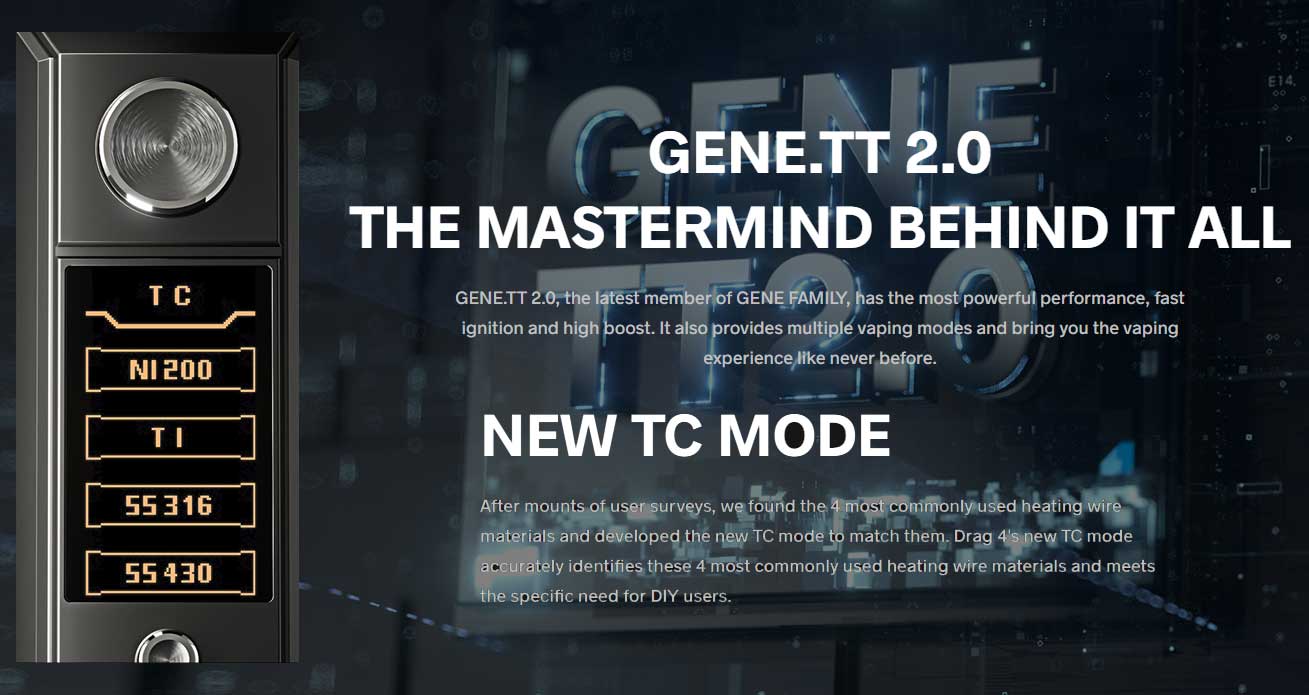 Drag 4 Kit
The kit includes the latest U-Force-L Tank with a 5.5mL juice capacity and an effortless refill system.  To add e-liquid, unscrew to the top to remove it and expose dual juice ports compatible with most e-liquid bottles.  Airflow to the chamber occurs via three fully-adjustable air intake slots positioned at the top to ensure the tank is leakproof.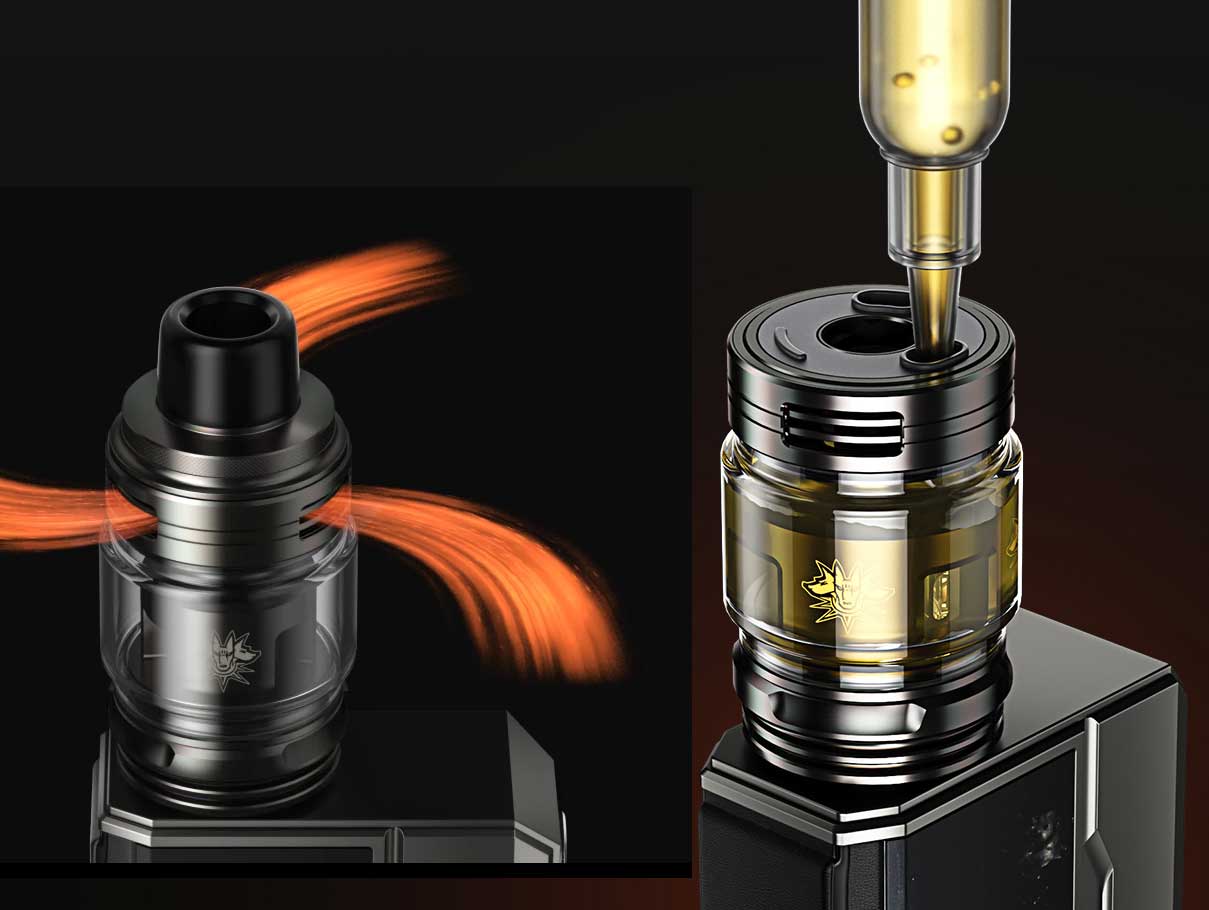 This tank uses PnP coils that utilize dual-in-one tech for pure taste, thick clouds, and a 25 percent longer lifespan.  And the base has a sink design that reduces the amount of accumulated heat to the mouthpiece, ensuring that vapor production is always stable and enjoyable.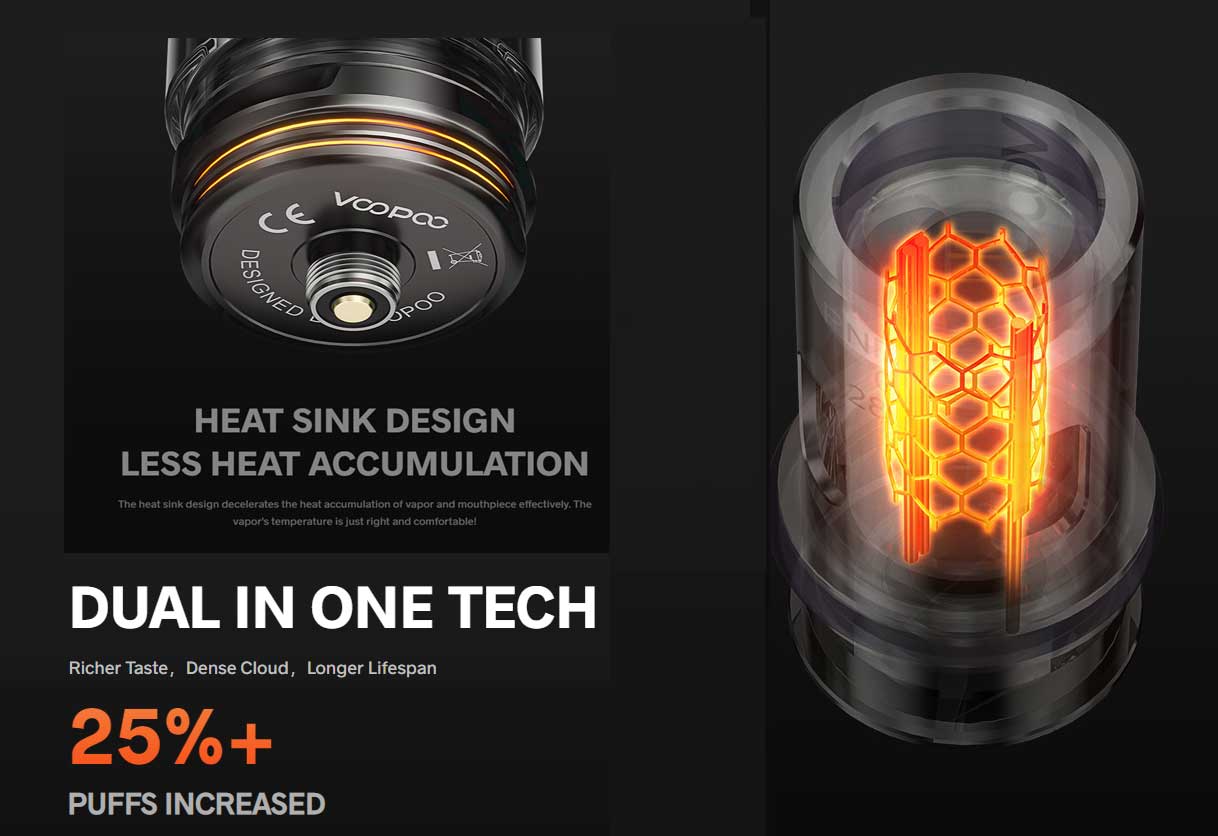 Features & Specifications
Design

Measurements: 25.4mm x 52.4mm x 147.3mm
Materials: Leather, zinc alloy, walnut
Colors: pale gold/walnut, black/walnut, gunmetal/rosewood, gunmetal/ocean blue, gunmetal/forest green, and gunmetal/tropical orange
Full-color screen: customize the color theme

Batteries

Utilizes dual 18650 cells
Fast 5V/3A charging system
Vape all day or 24 puffs on a single charge
ECO mode to save battery life

Chipset

Output Power: 5-177W
Output Voltage: 3.2-8.4V
Resistance range: 0.5Ω-3.00
Modes: VW | TC-Ni200 | TC-Ti | TC-SS316 | TC-SS430 | ECO

Tank

Size: 25.5mm x 58mm
Capacity: 4ml | 5.5ml  | TPD: 2ml
Material: SS | Pyrex
Coils

0.20Ω (PnP-TW20)
0.15Ω (PnP-TW15)

Package

Drag 4 Mod
UForce-L Tank
PnP-TW20 coil
Pnp-TW15 coil
Bubble glass
Silicon rubber pack
Type-C cable
Manual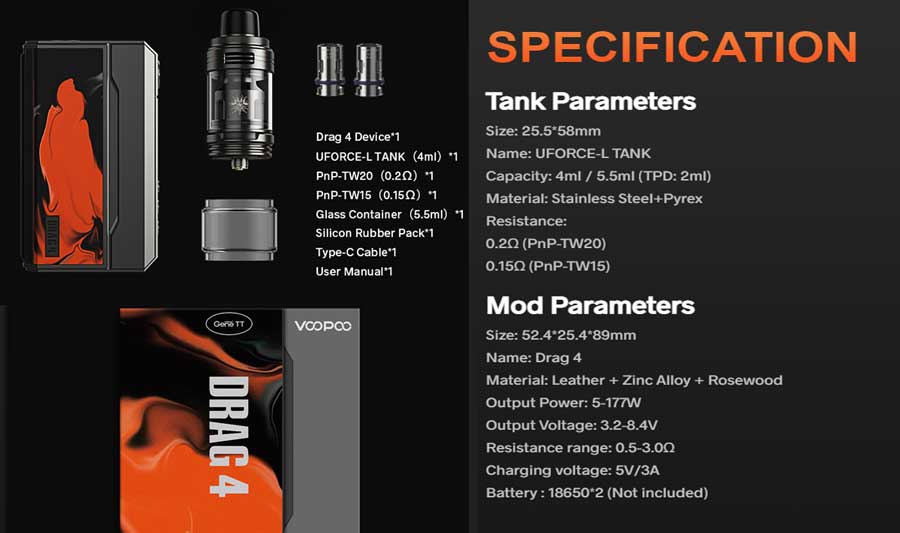 Total Views Today: 6 Total Views: 3,509