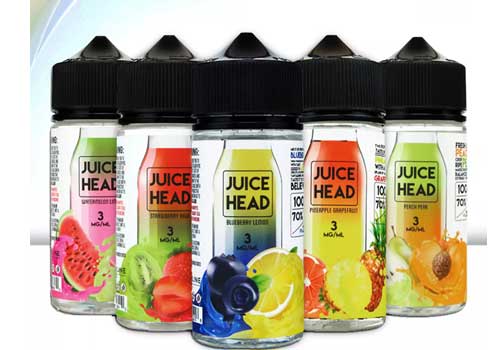 Here is a cheap deal for Juice Head Vape Juices.  This huge line of fruit juices includes flavors such as watermelon lime, peach pear, strawberry kiwi, pineapple grapefruit, and more.  The Juice Head 5K Disposable features 5000 puffs, 50mg TFN vape juice, a 10mL cartridge, and a rechargeable 650mAh battery.
Deals
USA Deal: Juice Head E-Juices $7.49/100mL

| Nic Salts

$7.49/30mL  Use coupon code 25C at checkout (exclusive 25% off sitewide – rock bottom prices on everything – one use per account – fast USA shipping)

** Cheap USA Shipping **

USA Deal: Juice Head E-Juices

From 7.96/100mL

| Nic Salts

From $7.96/30mL

Use coupon code CVDS20 at checkout (exclusive 20% off sitewide)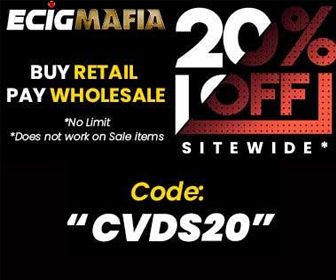 Overview
If you are a fan of fruits, why not also vape fruit-flavored e-juices by Juice Head, one of the latest juice manufacturers to hit the vape marketplace?  This brand features a wide array of e-liquids, including ones from your favorite fruits such as watermelon, lime, pear, lemon, strawberry, grapefruit, kiwi, and more.  These e-liquid flavors are also in stronger nic salt versions for a direct-to-lung experience.  And the Juice Head 5K disposable is also available.  It features the same flavors and 5000 puffs in a convenient draw-activated vape system that is easy to carry around and can be tossed out when it meets its lifespan.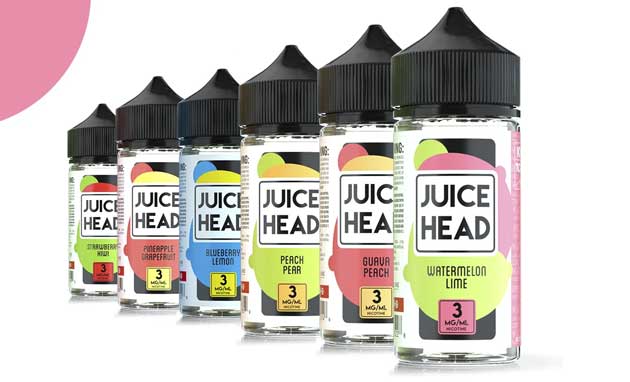 Flavors
Peach Pear: Juicy pears and fresh ripe peaches
Pineapple Grapefruit: a fusion of rich pineapple and fresh, sweet grapefruit
Blueberry Lemon: Ripe lemons and juicy blueberries
Watermelon Lime: A combination of sour limes and juicy watermelons
Strawberry Kiwi: A perfect combo of ripe strawberries and delicious kiwis
Blueberry Lemon Freeze: A refreshing juice with blueberries, ripe lemons & a hint of menthol ice
Peach Pear Freeze: Ripe peaches and tasty pears combined with menthol
Pineapple Grapefruit Freeze: Fresh icy pineapple juice with grapefruit and menthol
Strawberry Kiwi Freeze: fresh strawberries mixed with juicy kiwis and icy menthol
Watermelon Lime Freeze: Sweet rich watermelon flavors with sour lime and cool menthol
Guava Peach: Ripe peaches and tart, exotic Asian guava blend
Guava Peach Freeze: Sweet ripe peaches fused with exotic guava fruit and a hint of menthol
Features
Brand: Juice Head
Freebase Bottle Size: 100ml
Nicotine Salt Bottle Size: 30ml
Nicotine Type: Standard
Freebase VG/PG: 70/30
Review
https://www.youtube.com/watch?v=2H0ztGo9z-U
Total Views Today: 1 Total Views: 4,954