Here are cheap deals to purchase the Smok Solus Kit at a low price.  This luxurious pod kit features 3ml pods, meshed MTL coils, a 700mAh integrated battery, a type-C charging system, a solid magnetic pod connection, easy refills, and a LED indicator.  Check out the new Smok Solus G-Box Kit as well.
Deals
Solus Pod System Kit Overview
The Smok Solus Kit is the latest luxurious pod system in the vape marketplace, but Smok also ensured it was affordable.  In the design department, the body of this setup is constructed with aluminum and is palm-sized to make it eye-catching yet burdenless to carry around.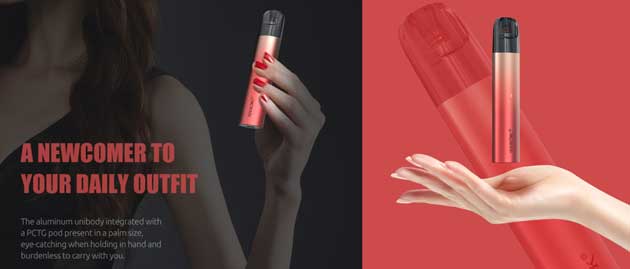 Six colors are also available for this tiny vape kit.  You may choose black, grey, silver, blue/purple, cyan/pink, or gold/red.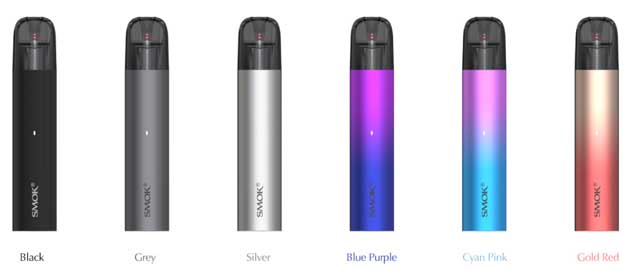 Inside the Solus, you will find a powerful 700mAh battery that is said to provide dependable power and produce adequate flavor from your favorite vape juices. And, recharge the cell via the bottom USB-C port that is sure to top off the battery quite fast.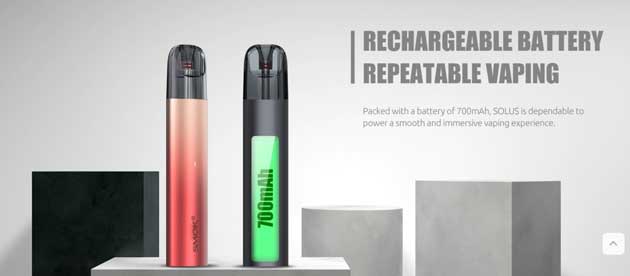 And, the Smok Solus Pod Kit is also buttonless, making it more sensitive than most vape kits out there.  If you want to take a puff, draw on the mouthpiece.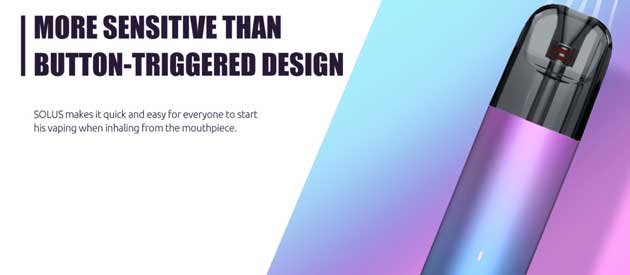 To make sure you are always safe when using this setup, there's a 10-second over-vaping protection system.  This means you'll never worry about accidental firing or other risky situations.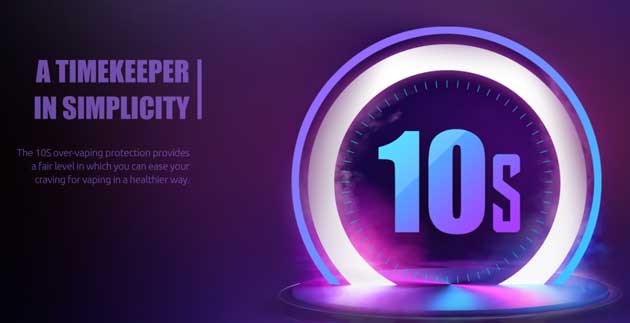 A blue status light on the front informs you as to the current status of your Solus.  When you puff, this light fades on or off, while two flashes mean you've exceeded the 10-second max vape time.  And this LED also doubles as a battery charge status indicator: a fully lit light indicates the device is currently charging, while 20 flashes denote the charging process is complete.

The pod sits at the top and easily attaches to the mod section.  Strong magnets keep this cartridge in place, yet it is easy to remove.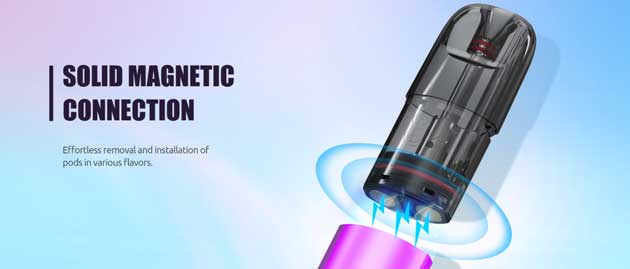 Each pod can also retain up to 3mL of vape juice, which is quite large for this small setup.  Plus, adding vape juice occurs via an uncomplicated side-fill method. Simply lift the rubber stopper on the juice port to inject e-liquid and let the cartridge stand for 2 to 3 minutes to ensure the coils are saturated before taking a puff.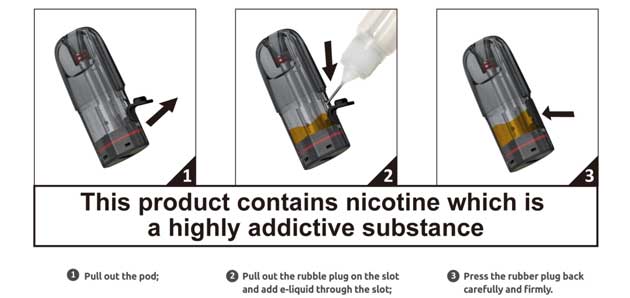 Finally, the Smok Solus Kit utilizes 0.9ohm meshed coils to provide plenty of flavor and vapor.  Since this coil has a higher resistance, you may use it with nic salt or freebase vape juices.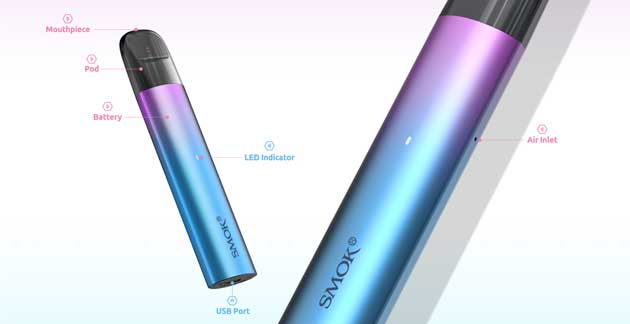 Smok Solus Kit Features & Specifications
Size: 100 x 21.5 x 13mm
Weight: 329
Battery Capacity: 700mAh
Output Wattage: 4W-16W
Input Voltage: 3.3V-4.2V
Output Voltage: 3.0V-3.6V
Standby Current: <50A
Resistance Range: 0.89-3.00
Charging Voltage: 5V
Charging Current: Max 0.5A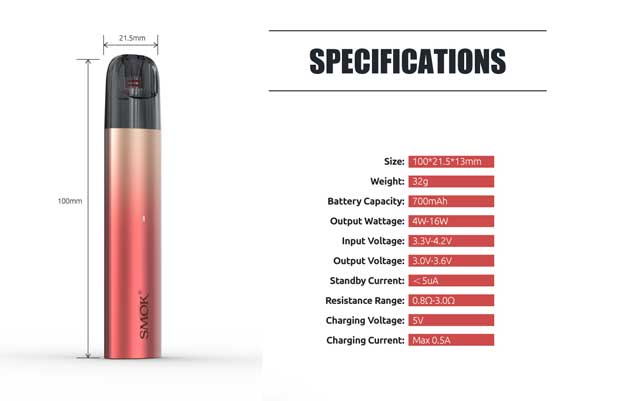 Package
Solus Mod
Solus Mesh 0.9Ω pod
Manual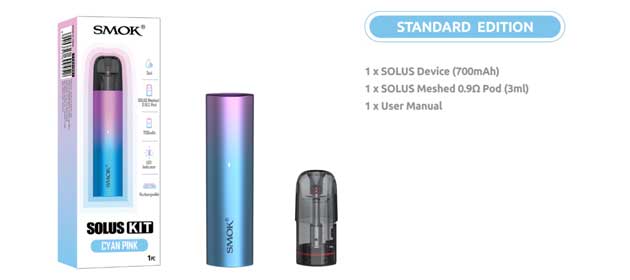 Total Views Today: 4 Total Views: 7,213