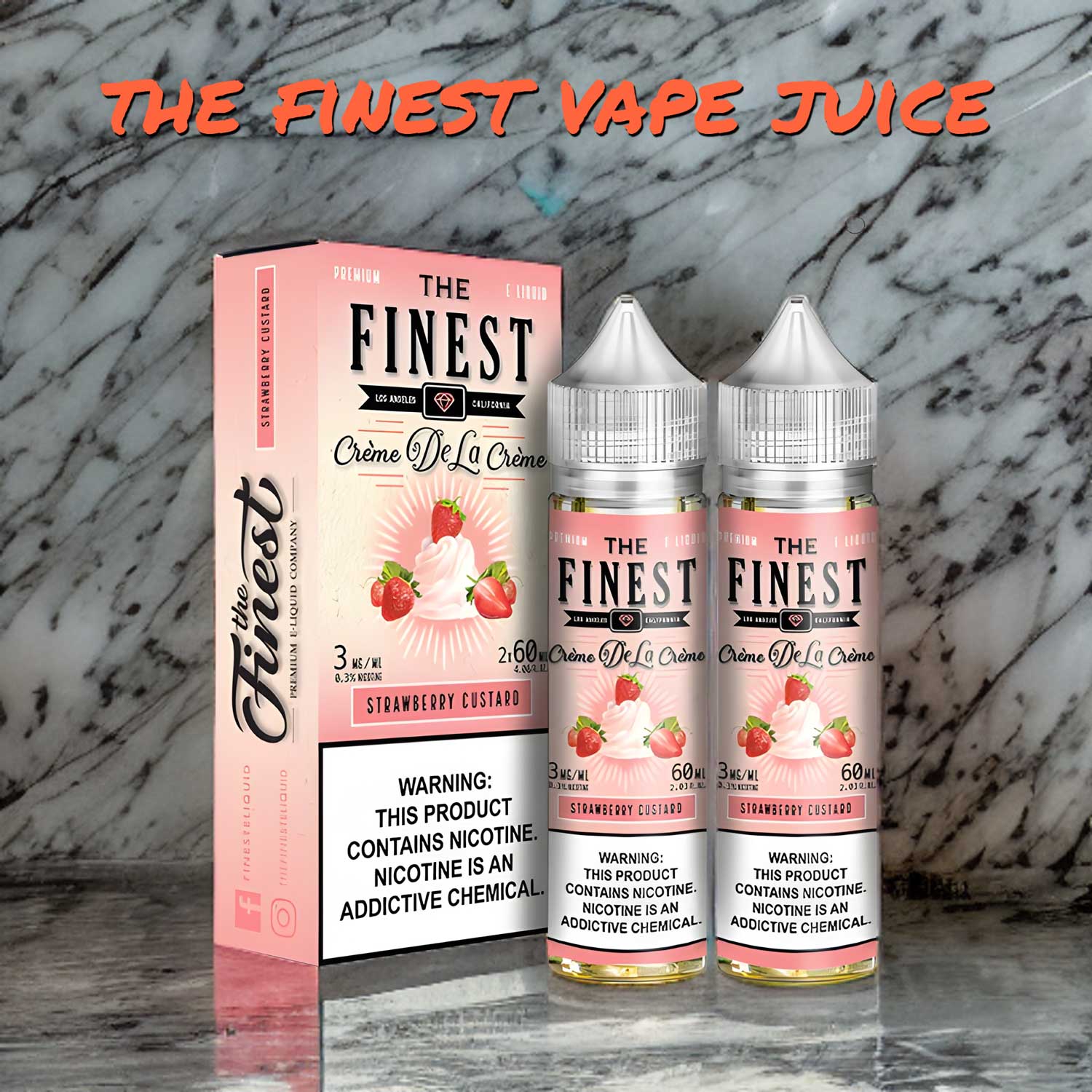 Here's a discount for The Finest E-Liquids. This popular line of vape juices has several editions: fruit, signature, sweet & sour, crème de la crème, and nic salts.
Deals
Fruit Edition
Consisting of premium-grade fruit e-liquids, the Fruit Edition by The Finest features a wide-ranging profile that pushes the boundaries of sensational flavor.
Mango Berry
Apple Pearadise
Berry Blast
Mango Berry Menthol
Apple Pearadise Menthol
Berry Blast Menthol
Signature Edition
This premium label is said to be truly exceptional because of its massive popularity.  It features 5 flavors that fuse a wide range of complex flavors such as fruit, mint, or sweet.
Banana Honey
Vanilla Custard Tobacco
Tiramisu Custard
Cool Mint
Lychee Dragon
Sweet & Sour Edition
It features ten incredible flavors, the most famous being the Straw Melon Sour, Apple Peach Sour, and Blue Berries Lemon Swirl.  According to the Finest, these e-juices represent pure craftsmanship by effectively combining fruit and sour treats for a unique vape experience.
Cotton Clouds
Lemon Lush
Strawberry Chew
Apple Peach Sour Menthol
Straw Melon Sour Menthol
Blue-Berries Lemon Swirl Menthol
Crème De La Crème
Once in a while, a brand new vape juice series hits the marketplace that is considered a game changer.  The Crème De La Crème line by The Finest pays homage to traditional custard flavors. These juices are very sweet, thus their popularity.
Lemon Custard
Vanilla Almond Custard
Strawberry Custard
Similar Products
Total Views Today: 1 Total Views: 2,519