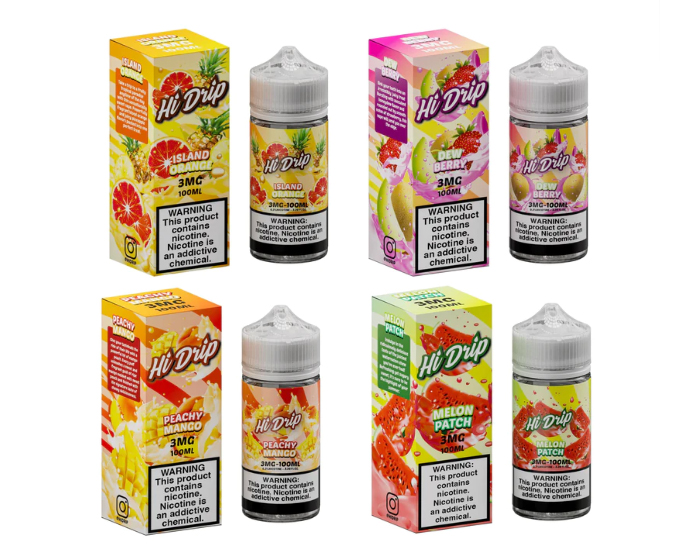 Here are cheap deals to buy Hi-Drip E-Liquids at a low price. This vape juice is for sale in the following flavors:  watermelons iced, mango peach, blood orange pineapple iced, watermelons, honeydew strawberry iced, honeydew strawberry, blood orange pineapple, mango peach, and more.
USA Deal:  

$8.76/100mL

  Use coupon code HiDrip20 at checkout (exclusive 20% off 100mL Hi-Drip E-Juices)
Description
If you enjoy rich fruit flavors, look no further than Hi-Drip vape juices.  This e-liquid offers a unique formula manufactured with high-quality ingredients at an affordable price.  All flavors arrive in 100mL gorilla bottles and have a VG/PG ratio of 70/30.  Check out the flavor options.
Dew Berry: honeydew, strawberry, candy
Guava Lava: strawberry, guava
Island Orange: orange, pineapple, candy
Melon Patch: taffy, candy, watermelon
Nectarine Lychee: nectarines, lychee
Passion Fruit Lemonade: lemonade, passion fruit
Peach Mango: peach, mango, candy
Blue Razz: candy, blue raspberry, fruit
Blue Razz iced: candy, fruit, blue raspberry, menthol
Caramel Apple: sour apple, caramel
Citrus: sour candy, sweet candy
Citrus Iced: candy, menthol
Grape: grape, candy
Grape Iced: candy, grape, menthol
Sour Apple: green apple
Sour Apple Iced: menthol, green apple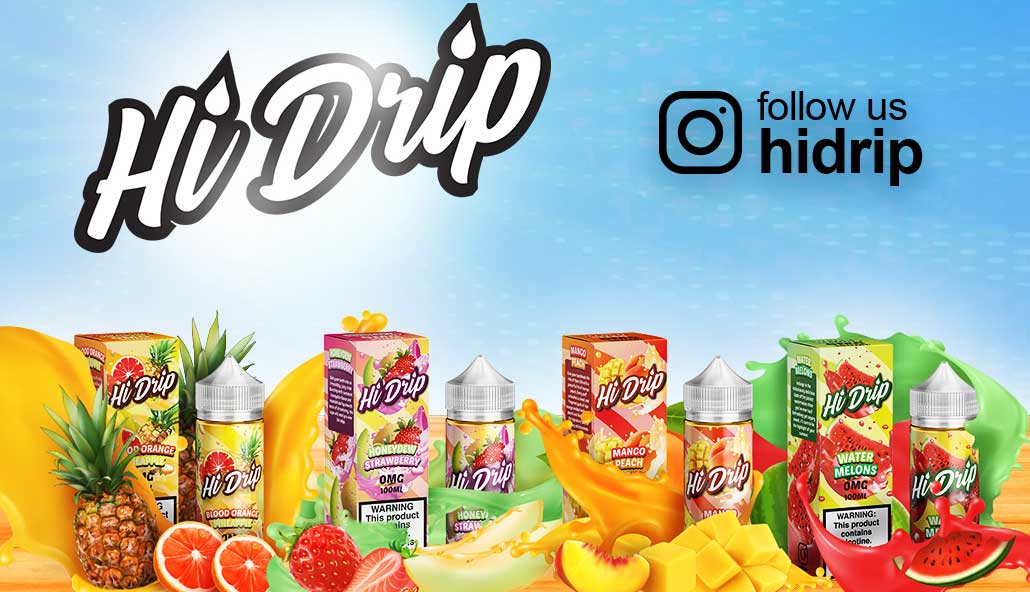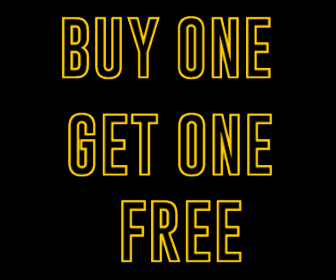 Specifications
Nicotine Strength: 0mg, 3mg, & 6mg
Size: 100ml Gorilla Bottle
VG/PG: 70/30
Total Views Today: 1 Total Views: 1,235