Voopoo Argus & Argus Pro: 80 or 40 Watt TC Pod Mod Kit
Here are cheap deals to buy the Voopoo Argus Pro or Voopoo Argus. This pod mod kit features 80 or 40 watts of output, a 1500mAh or 3000mAh battery,  a USB-C charging port, a 0.96-inch display screen, a new GENE.TT chipset, a leather grip, and versatility due to double ignition, smart, manual, and RBA modes.   The setup works with 4.5mL capacity PnP Pods with airflow control, and a myriad of coils for MTL, DTL, or restricted DTL vaping.   Update: Check out the Voopoo Argus MT or XT, the latest in the Argus series by Voopoo.
3000mAh/80W Voopoo Argus Pro Kit
Mod Design & Technical Details
In reality, the 40-watt Argus & 80-watt Argus Pro are the less powerful but more portable versions of the Voopoo Argus GT, which is quite popular on our site due to its 160-watt output. Pod systems have become much more popular in recent months because they operate like a box mod in a smaller form factor.   You can see this upon closer inspection of the Argus and Argus Pro measurements, each having a height of only 107 or 108mm.  And these Argus Kits are constructed from zinc alloy with a leather grip for an incredible appearance and to feel comfortable when in the hand.  Color options have not been released, so we will add this information when it is released.  On the control face, you can see a 0.69-inch OLED display screen, but it only shows vape data in monochrome, so it is not all that pleasing to the eye.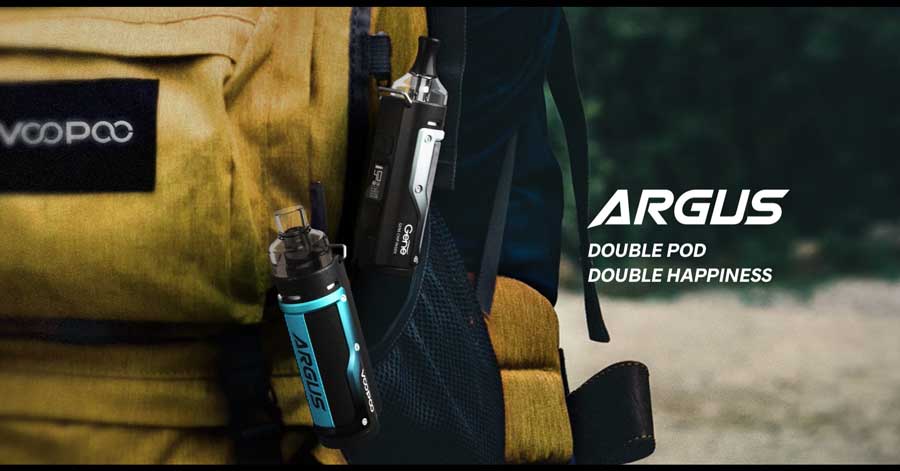 The Voopoo Argus kit is built with an internal 1500mAh battery, while the Voopoo Argus Pro works with a 3000mAh cell, which should last a long time at their respective 40 or 80 watts of maximum output. Plus, these lithium batteries support 1 amp charging from a Type-C charging port on the control face, which is very easy to plug in.   Inside the Argus and Argus Pro, you will find a GENE.TT chipset has an intelligent coil matching feature, a 14-day usage record, and can operate in many modes such as double ignition, smart, manual, and RBA.   And, to keep everything very safe, there's overtime, over-current, overcharge, temperature, low resistance, and short circuit protection.
4.5mL Sub-Ohm Pod & 2mL MTL Pod For Nic Salts
The PnP Pod Tank that comes in the Voopoo Argus Kit and Voopoo Argus Pro Kit is unique as it can be modified with a 510 base for compatibility with most mods in the marketplace. Additionally, the PnP is said to generate incredible flavor and is extremely resistant to damage thanks to its PCTG construction. Purchase includes two versions: the 0.3ohm Pnp Standard Pod for sub-ohm vaping from 32 to 40 watts and the PnP MTL Pod with a 1.0ohm coil that fires 10 to 15 watts.  And perhaps the most important aspect is that you can control the air intake to these pods from wide open to completely closed. Refilling these cartridges is effortless as an easily-accessed bottom fill port with a rubber plug prevents leaking.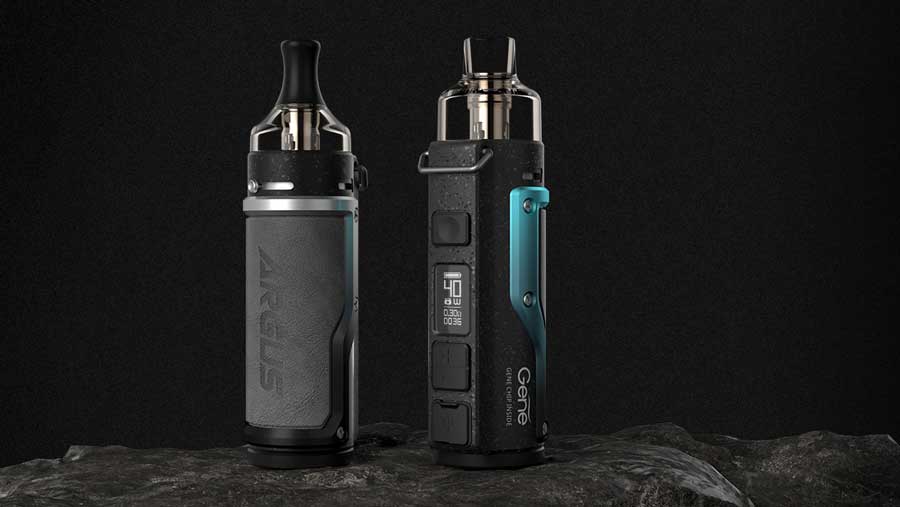 In The Box
With the purchase of the Argus or Argus Pro, you will receive the mod, a 4.5mL pod, 2 coils, a micro USB cable and a manual.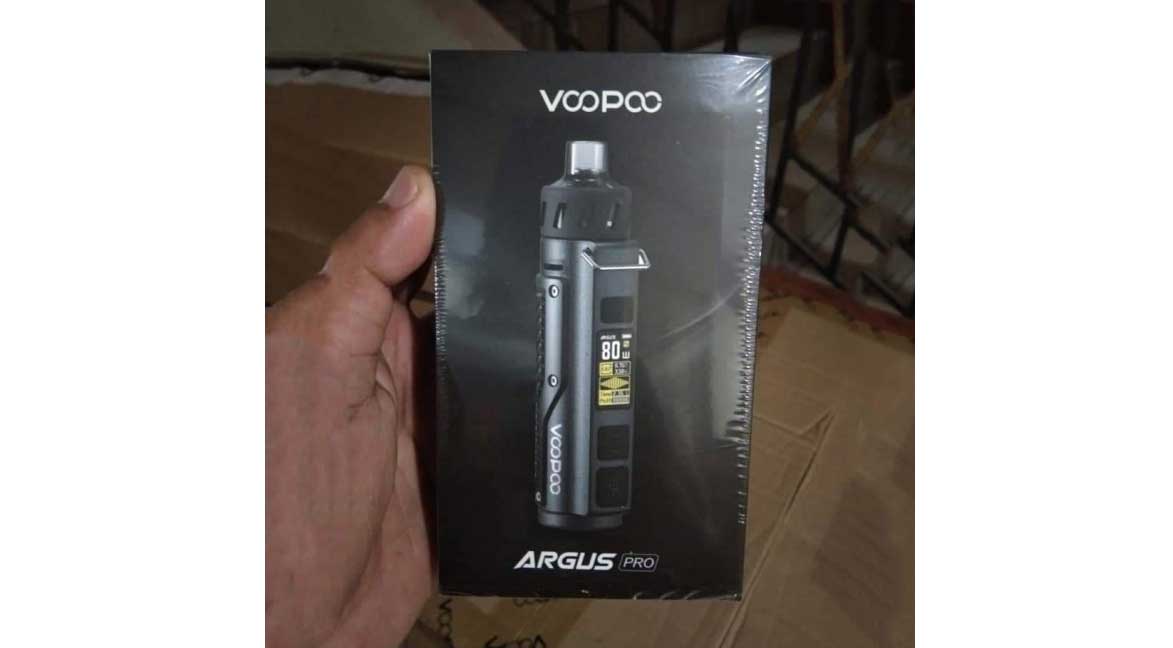 Total Views Today: 2 Total Views: 3,471