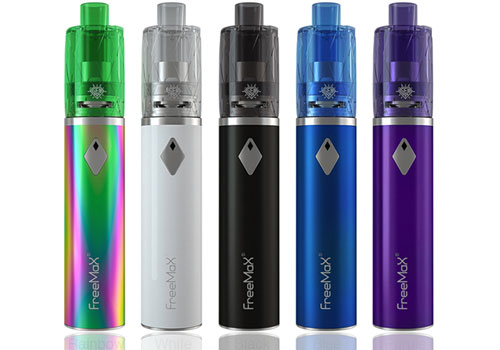 Freemax GEMM: 80W/2900mAh Starter Kit With Mesh Disposable Tanks
The GEMM  is a stick mod style vape kit that features 80 watts of power, three output wattage levels, a 2900mAh battery, an intelligent battery LED, onboard charging, eco-friendly design, two disposable GEMM tanks with mesh coils, easy top refills, a 5mL juice capacity and bottom adjustable airflow control.
Budget Friendly
With a retail price of around $39, this setup is quite affordable and each kit includes two disposable tanks with mesh coil. Since CVD handpicks the best vape deals, you are sure to find it on this page even cheaper.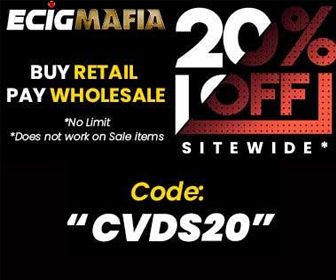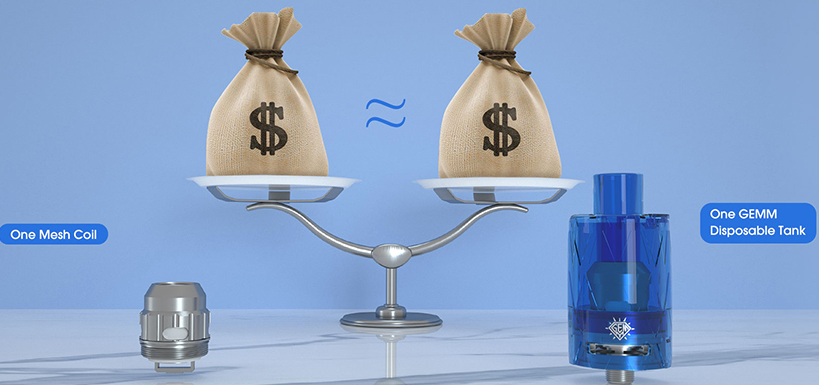 Finish Colors
The GEMM Mod with matching tank is available in rainbow, white, black, blue or purple.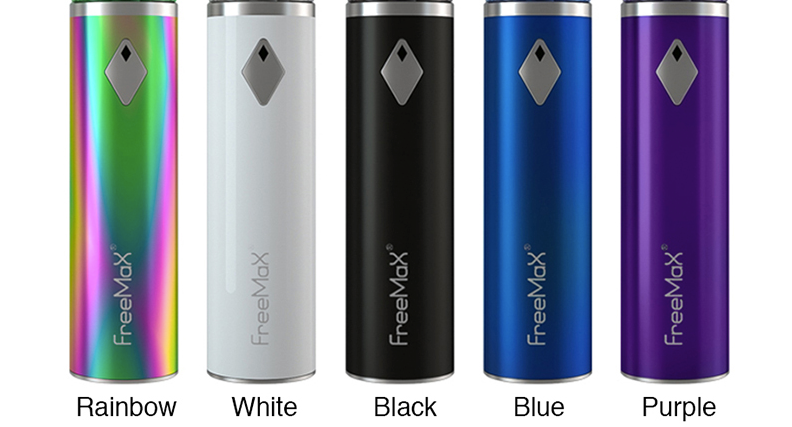 Components
Each Freemax GEMM kit consists of a disposable tank and a battery mod. The mod section is tube style and has a fire button with LED battery light and integrated battery. The disposable tank has a base with adjustable airflow control, a mesh coil and the tank section with drip tip and silicone plug for refills.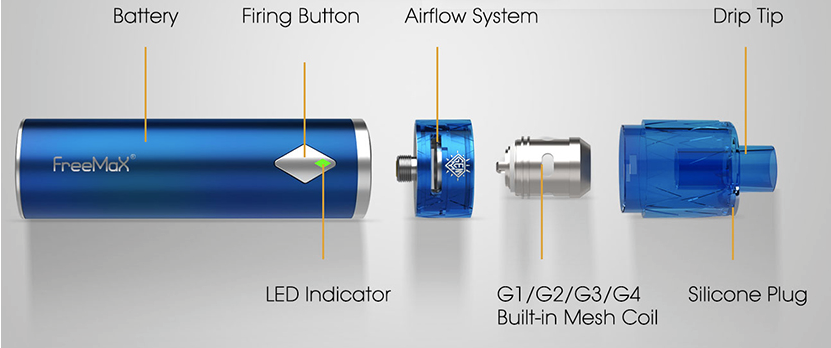 Parameters
There are two versions available for purchase. First, there's the 2mL GEMM Tank version for EU clients which is consistent with TPD regulations. The rest of the world will receive the standard version which comes with a GEMM Tank that has either 4mL or 5mL capacity, depending on which coil is inside. The kit has a 2900mAh integrated battery with onboard micro USB charging and battery LED. There are three output wattage levels, 20 W, 60W or 80W, which are set by pressing the power/fire button three times. The mod can fire with up to 80 watts of power and is compatible with atomizers down to 0.10ohm.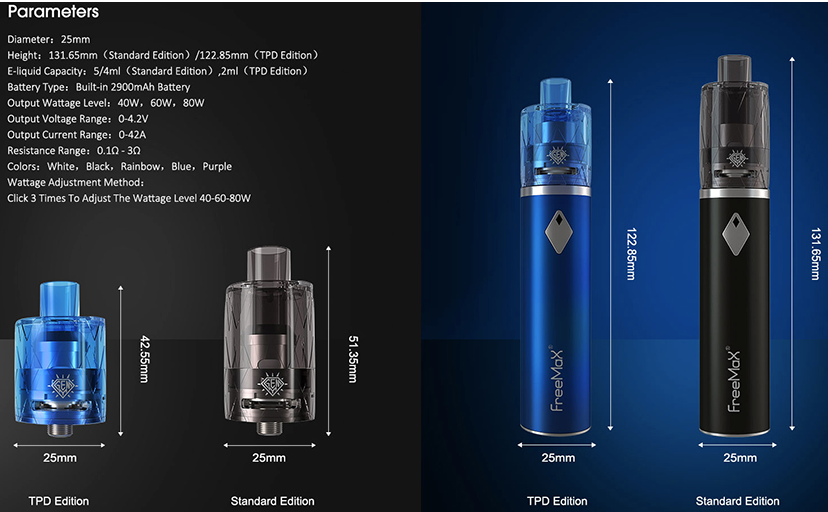 Battery LED
The fire button has an integrated LED that will light up different colors depending on the charge level of the internal battery. When green, it indicates the cell has more than 65 percent charge level, yellow means the battery's percentage is above 30 percent, while red designates it's time for a recharge.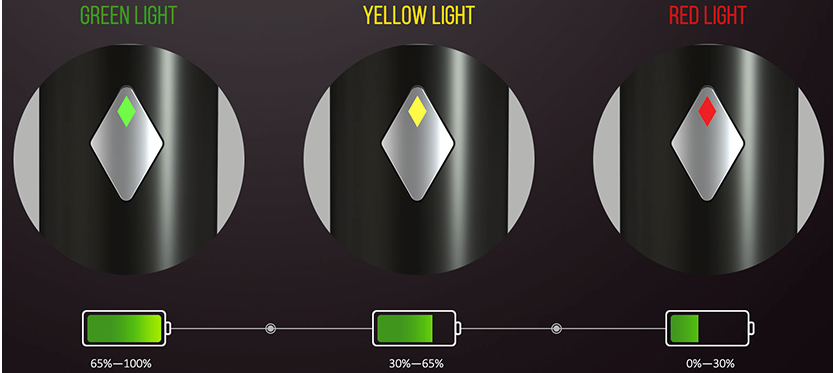 Safe To Use
To ensure safe vaping, the GEMM features overtime, overcharge, overheat, battery, overload, and short circuit protection.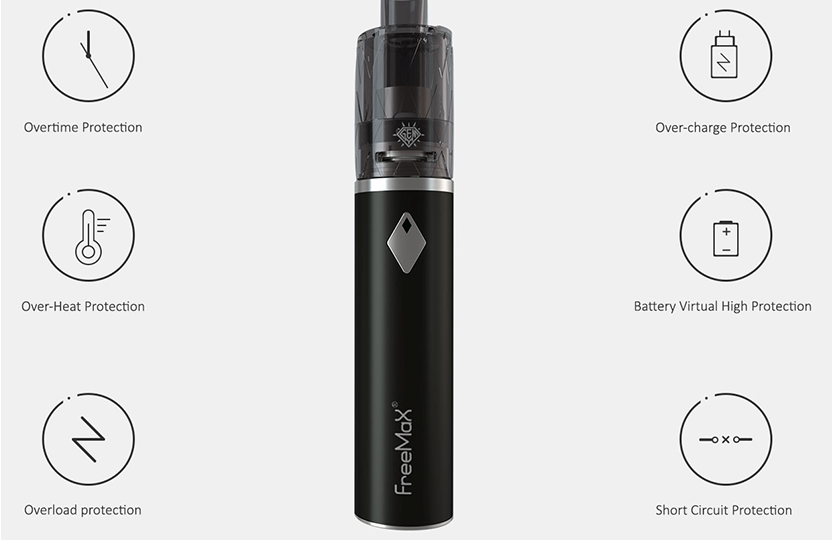 Mesh Coils
The disposable atomizer is available with six different coil options which are integrated and cannot be swapped out. Five of the coils are designed with mesh heating elements for rapid heating, maximum vapor and tons of flavor. It is unknown how long the mesh heating elements last, so we will add this information here if it becomes available.
With purchase, you will get 2 disposable tanks. One of these is an integrated G1 single mesh head that has a 0.15ohm resistance, a wattage range of 40 to 80 watts and is best operated with 70 watts of power. The other disposable tank features a 0.2ohm G2 double mesh coil that can be fired between 40 and 80 watts as well and also should be used with 70 watts of power for best result.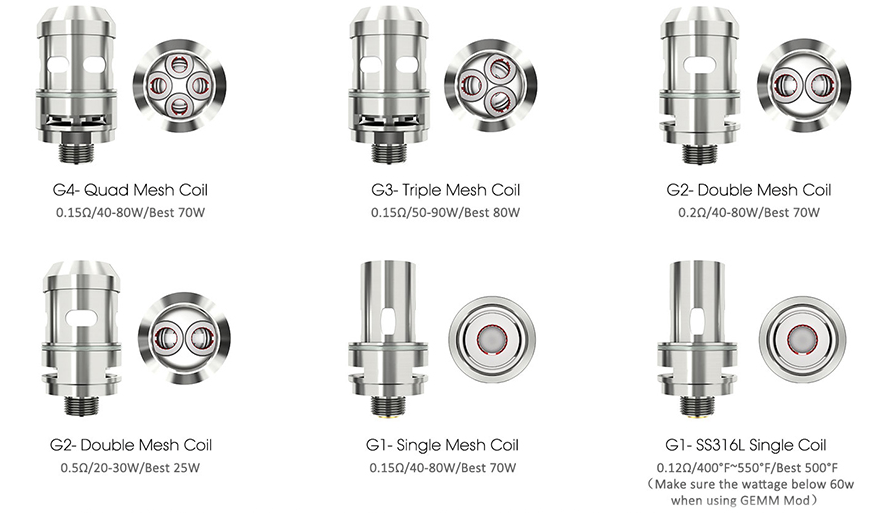 Tea Fiber Cotton Wicking
In addition to Mesh heating elements, each head is also built with cotton that consists of 90 percent tea fiber and 10 percent organic cotton. Derived from 100 percent natural tea tree leaves, the coils are eco-friendly, clean and have a healthy tea fragrance to refresh your vape flavor.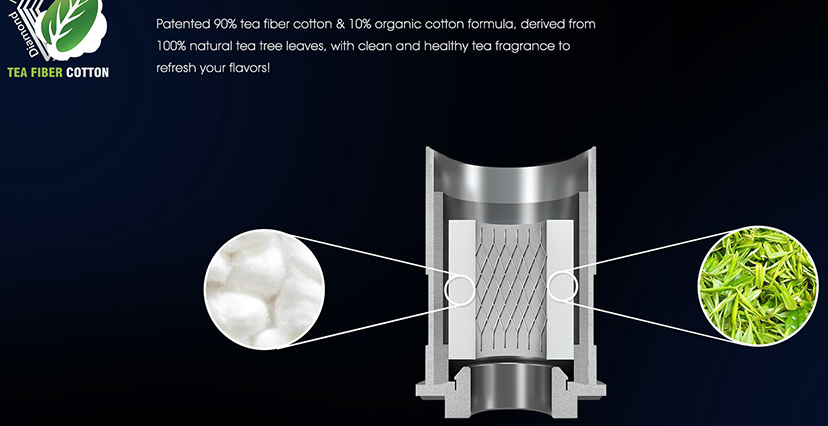 Easy Refills
Refilling the GEMM Tank is done by way of a removable silicone plug on the top cap that prevents leakage. Upon removal of this stopper, you may add e-liquid thru the filling slot. It is important to wait 5 to 10 minutes to permit the tea fiber cotton to become completely saturated.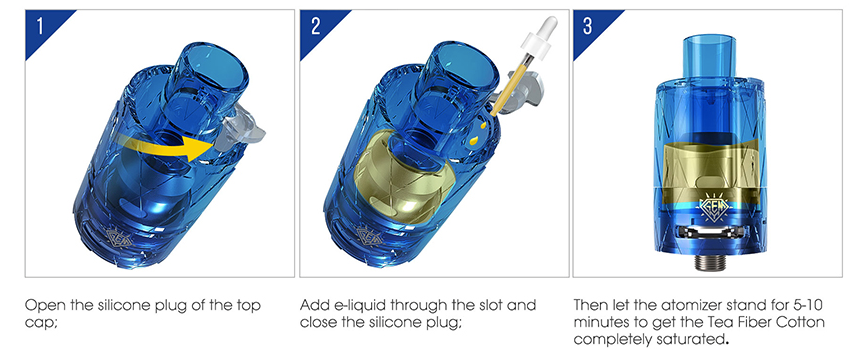 Features & Specifications
Mod Dimensions: 85mm x 25mm
Disposable Tank Dimensions: 51.35mm x D25mm
Colors: white, rainbow, blue, purple, black
Made from SS, pyrex, PCTG
2900mAh built-in battery
Micro USB charging
Battery LED
Three power settings

40W/60W/80W (0.15ohm & 0.2ohm coils)
20W/25W/30W (0.5ohm)

Output current range: 0-42A
Output voltage range: 0-4.2V
Mod resistance range: 0.1ohm-3.0ohm
95% power efficiency
Multiple safety protections
Coils

G1 Mesh Coil Standard Edition – 5mL capacity
G2/G3/G4 Mesh Coil Standard Edition – 4mL capacity

Easy refills via silicone plug
Material Steel/Pyrex/PCTG
Atomizer wattage range: 20W-90W
Eco-friendly materials
360-degree e-liquid feeding system
In The Box
GEMM 8 Mod
1 x GEMM Disposable Tank 4ml with G2 Mesh Coil
1 x GEMM Disposable Tank 5ml with G1 Mesh Coil
USB Cable
Manual
Warranty Card
Warning Card
Comparable Products
Total Views Today: 3 Total Views: 3,517