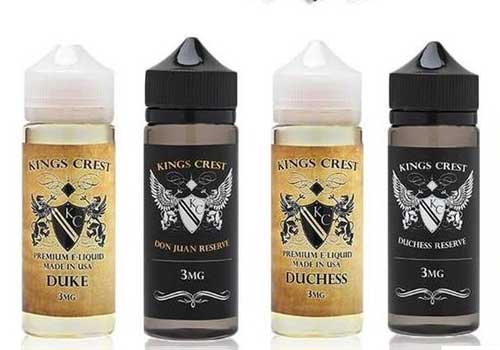 Here are cheap deals to buy Kings Crest E-Liquids.  King's Crest is a high-end e-juice company located in South Florida and is popular due to vape juice lines such as Don Juan, Duchess, Duchess Reserve, Strawberry Duchess Reserve, Cereal Killa Duchess and much more.
** Low Shipping Cost **

USA Deal:

$5.19

/60mL To $7.19/120mL

  Use coupon CVDS20 at checkout (20% off all e-liquids)
Overview
Kings Crest is an award-winning line of vape juices that are manufactured in Florida, USA since 2014. Initially, this brand only had 6 complex flavored e-liquids, but later added a reserve line with many variations on the original six.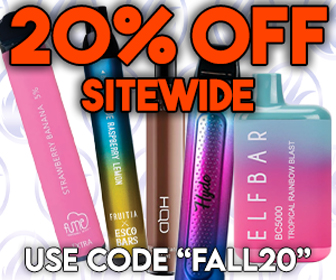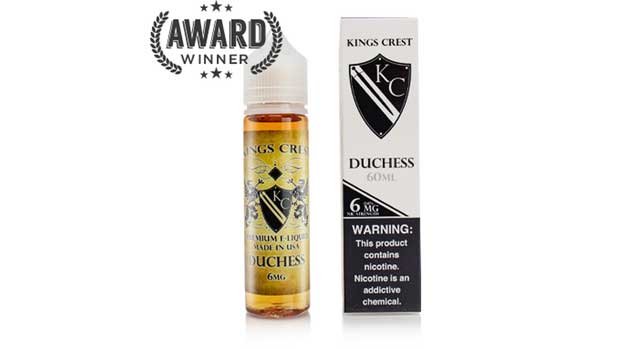 The Duchess Reserve flavor won Best E Juice in the Creams, Custards, and Vanilla category at  the Vape Summit 2015, while Duchess won two separate "Best In Show" trophies in 2014. Overall, if you love dessert-flavored vape juices, Kings Crest will not disappoint and that's why many of us use it as an all-day vape.   As always, we've listed the lowest possible price and you won't find it cheaper anywhere else.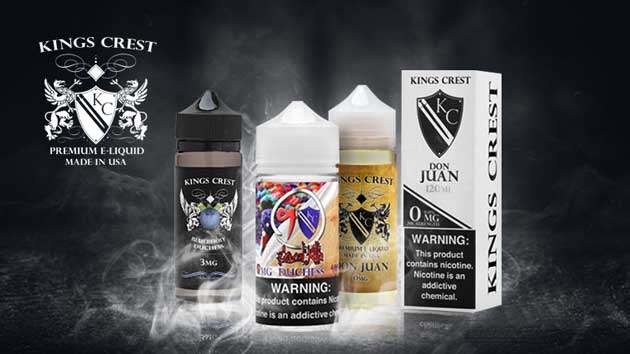 Flavors
Don Juan Aldonza: a blend of chocolate butter pecan pie topped off with graham crackers, whipped cream and a tasty hint of tobacco
Don Juan: A delicious butter pecan dessert with tons of flavor that is sure to satisfy your sweet tooth
Don Juan Churrio: Savory, sweet churro that has been deep-fried and topped with sugar after getting dipped in rich chocolate
Don Juan Cafe: A mochaccinno fused with rich chocolate and cream for a sweet experience
Don Juan Tobaco Dulce: Sweet chocolate fused with tobacco for a rich, full-bodied vape
Duchess Reserve: A blend of Tres Leches, marshmallow, and butterscotch pieces for a full-flavored dessert-style vape
Duke: A complex, smooth vanilla custard topped for rich flavor production
Blue Queen: A fusion of blue raspberry, kiwi and cotton candy for a sweet fruit experience
Planet Pops: A blueberry lollipop that will take you to another world
Don Juan Reserve: Sumptuous butter pecan pie combined with graham cracker, milk chocolate, and whipped cream
Monarch: Sweet creamy strawberry coupled with banana custard for a delicious fruit dessert vape
Pudding King: Creamy rice pudding combined with a dusting of cinnamon for a flavor with lots of depth
Planet Pops: A tasty strawberry lollipop vape consisting of strawberry candy
Strawberry Duchess Reserve: Tres leches flavor with strawberry undertones for an incredible dessert vape juice
Reviews
Similar Vape Juices
Total Views Today: 1 Total Views: 4,212