Smok G-Priv 3: HD Touch Screen 230 Watt Mod Kit w/ 5mL TFV16 Lite Mesh Tank
Update: this item is no longer available, but check out the updated Smok G-Priv 4.  The Smok G-Priv 3 Box Mod or G-Priv 3 Kit is the follow-up to the G-Priv and G-Priv 2 devices by Smok. It features an HD touch screen with a full-color menu, upgraded hardware & software, an IQ-G chipset, 230 watts of power, fast firing, a lock/unlock button, a myriad of design colors, dual 18650 batteries, fast 2 amp charging via a USB-C port, and multiple protections.  The TFV16 Lite Tank is bundled with the kit. The atomizer features mesh coils, a resin drip tip, a 5mL juice capacity, a secure locking mechanism, an upgraded airflow system, a top refill system, and massive bottom adjustable airflow.
Exquisite Design
The back panel on the G-Priv 3 utilizes an acrylic shell pattern that has an ergonomic texture and is available in a gold shell, brick red shell, purple shell, and 7-color shell.  The ergonomic design adds chamfered edges to make the device stand out and ensure a comfortable grip.

2.4 Inch Full-Color HD Touchscreen
On the front of the device, you will see a massive 2.4″ full-color responsive touchscreen that permits adjustments with a simple touch. The user interface is completely upgraded to provide crystal clear vape data such as current mode, taste mode, battery life, and more. And personalize the UI to six different theme colors.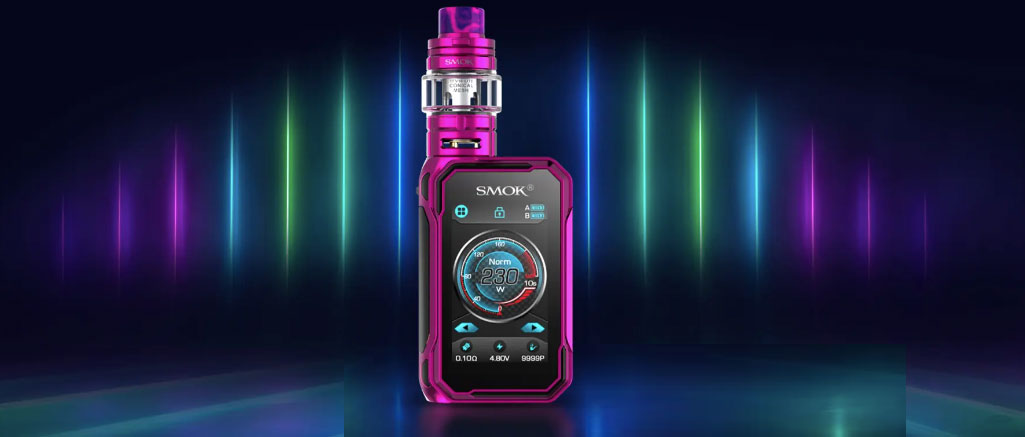 The variable wattage menu lets you choose your preferred output power and preheat mode with soft, normal, hard, or maximum options. In the temperature control menu, choose your atomizer's coil material (nickel, titanium, stainless steel), set the device to TCR mode, and pick the wattage.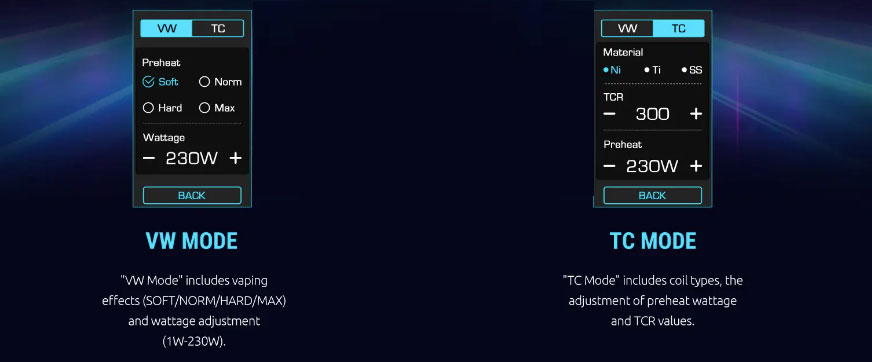 Via the My Mode menu, you may set 4 alternate parameters, such as output, taste mode, flavor, and the nicotine strength of your e-juice, and save it in four memory slots. In the puff menu, you may set the maximum and number of puffs taken. Also, reset the count via an effortless slider.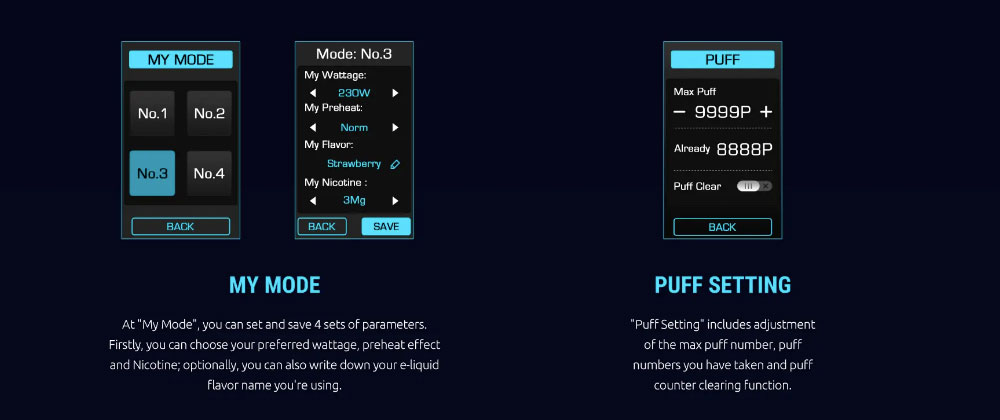 The system settings menu has four icons: general, chipset information, theme, and passcode. In the general menu, you may learn more about the mod's information, perform a factory reset, get info on the chipset or change the theme. The passcode can be turned on or off.

Latest Updated Chipset
Built with the latest IQ-G chipboard, the G-Priv 3 has the most advanced user interface and is responsive thanks to a 32-bit processor. This permits a whopping 230 watts of power and almost instantaneous firing within 0.001s. And the highest output current is 50 amps.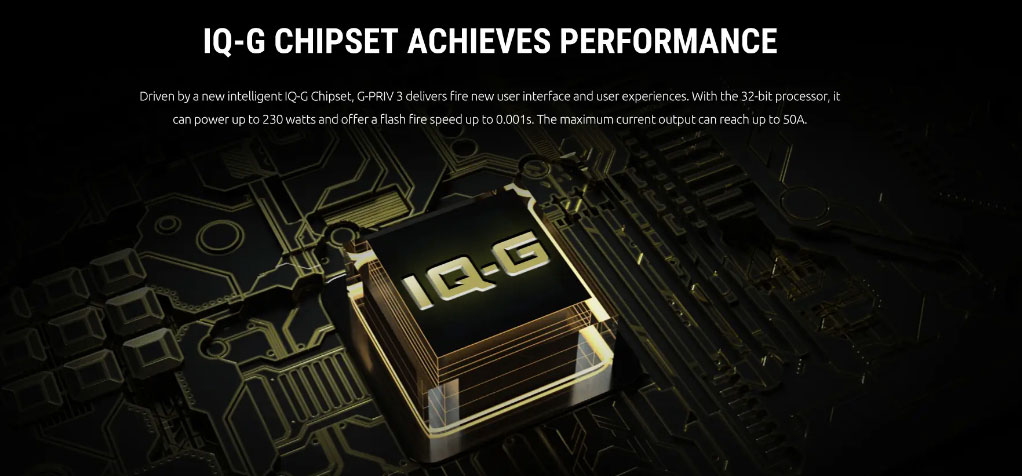 Easy Lock/Unlock
Many mods in the vape marketplace make it difficult to lock or unlock the display screen. The G-Priv 3 makes this process easy thanks to an independent button located above the large fire mechanism on one of the smaller sides. To lock or unlock the mod, all you do is hold this secondary key for two seconds or press the fire key three times in rapid succession.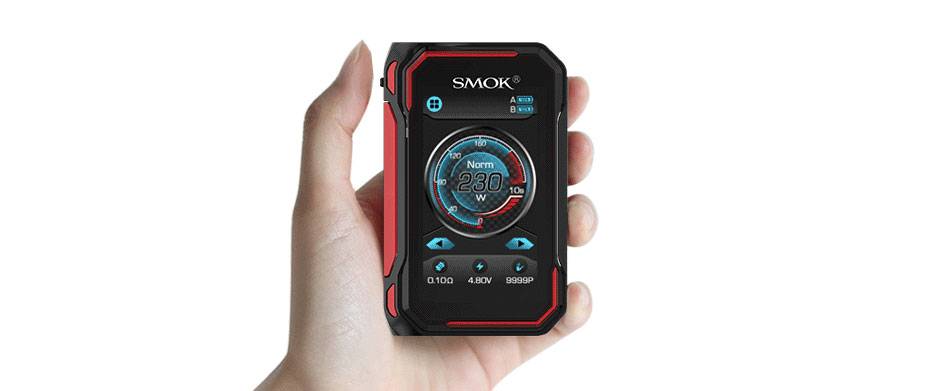 Dual 18650 Batteries With Easy Access
Powered by two 18650 cells, the G-Priv 3's battery bay is easily accessed by removing the back panel held in place via three powerful magnets. The connection is said to be strong to prevent wiggling or damage. Pull the groove at the bottom of the panel to swap out the cells.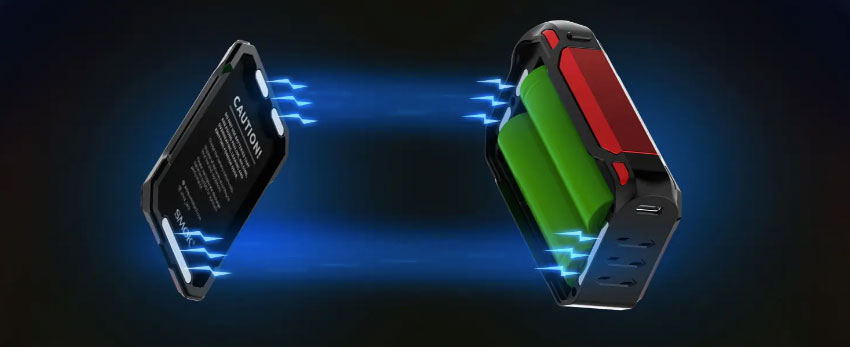 USB-C Port For Fast Balanced Charging
The mod has an integrated USB Type-C charging port, making it easy to plug in and permitting a faster charging process thanks to a 2 amp current. To top off the cells, connect it to a computer or a wall charger with the included cable. A balanced charging system ensures that both cells achieve equal voltage for safety.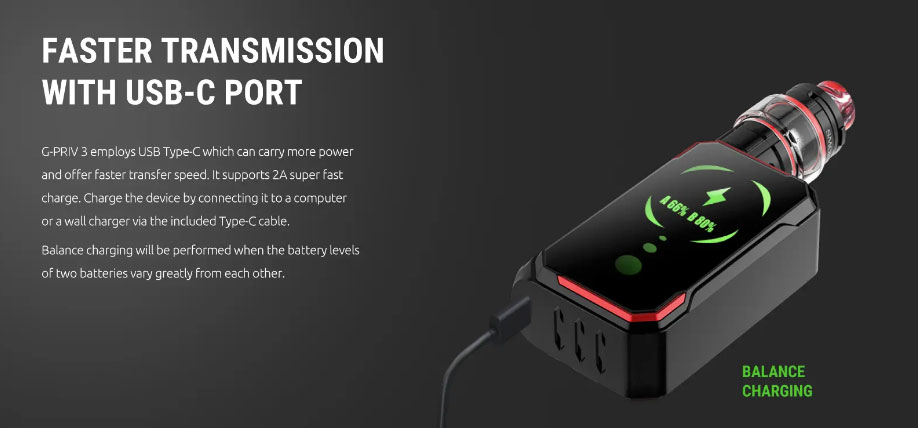 Multiple Safety Protections
To ensure reliable vaping, the mod has integrated intelligent atomizer recognition, puff monitoring, over-puff protection, short circuit protection, overheat protection, and low battery warning.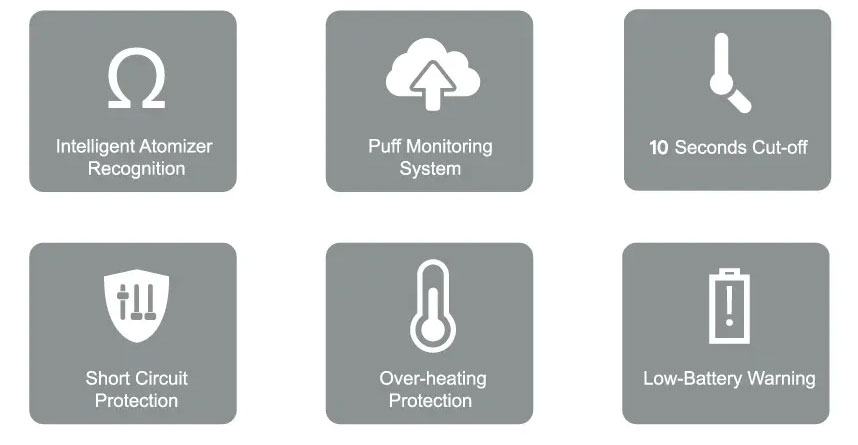 G-Priv 3 Starter Kit with TFV16 Lite
The TFV16 Lite utilizes mesh coils, two of which are included with the purchase. The Lite Conical Mesh coil produces a warm throat hit and fires with a 0.2ohm resistance to quickly produce massive vapor and flavor. This head is best fired in the range of 60 to 85 watts. Or, you may prefer the 0.15ohm dual mesh coil built with dual coils for superior wicking and big flavor/vapor when used from 60 to 80 watts.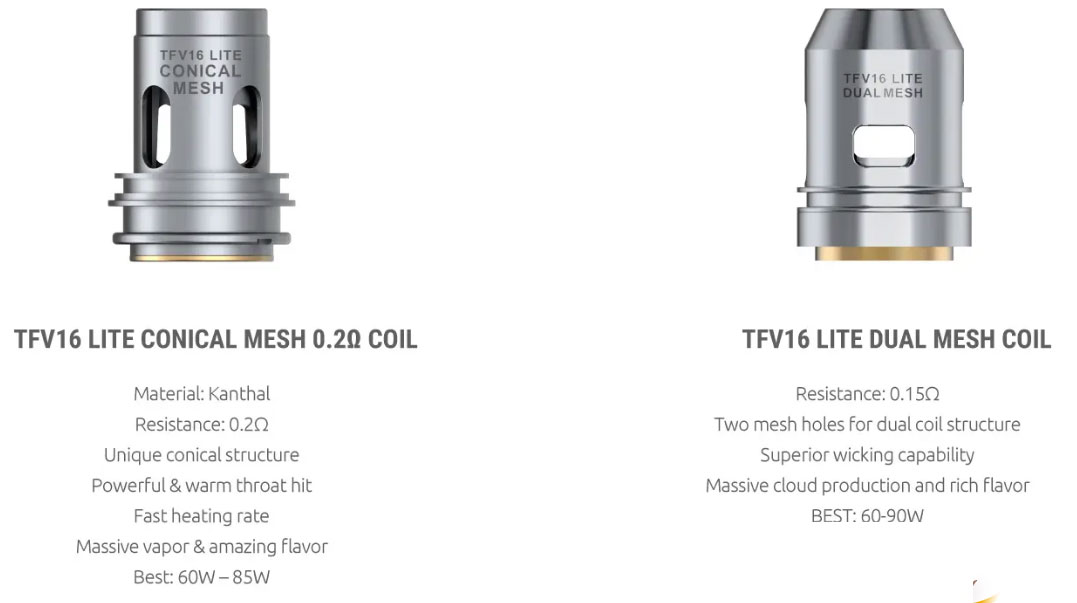 The Conical mesh coil utilizes nexMesh technology to provide a warm throat hit. This design also maximizes the bottom airflow inlet to condense the vapor and create a flavor burst. And, thanks to the 0.2ohm heating element, the head delivers lightning-fast heating to produce intense vapor and flavor.

The mesh is designed with honeycomb-style holes made of nickel chrome for fast, even heating. This means that every single drop of e-juice is fully heated inside these small holes for amazing flavor thanks to fast e-liquid atomization.

At the top of the TFV16 Lite, you will find a resin 810 drip tip that is a massive 16mm wide, perfectly fits the lips, and installs with a simple press. This mouthpiece is made with food-grade material for health and adopts multiple colors for an exquisite appearance. The large diameter also enhances airflow for massive vapor.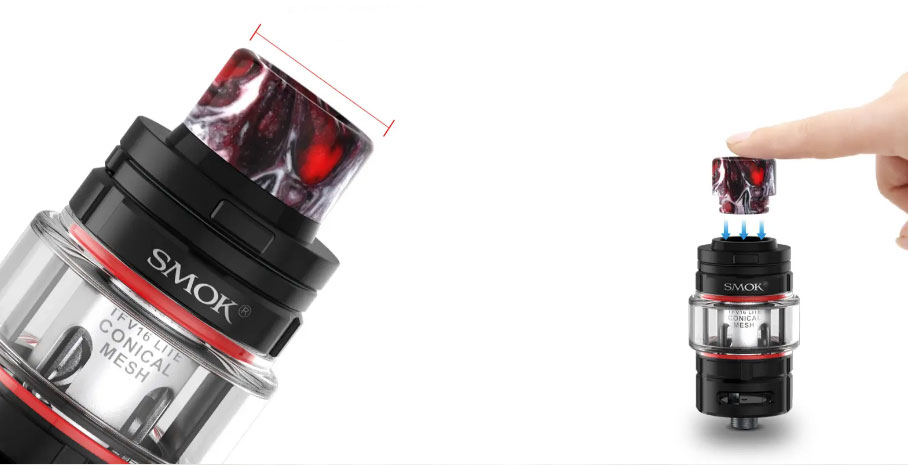 A newly designed Pyrex glass tube stores e-liquid and has a 5mL juice capacity. This ensures long vaping times without refills.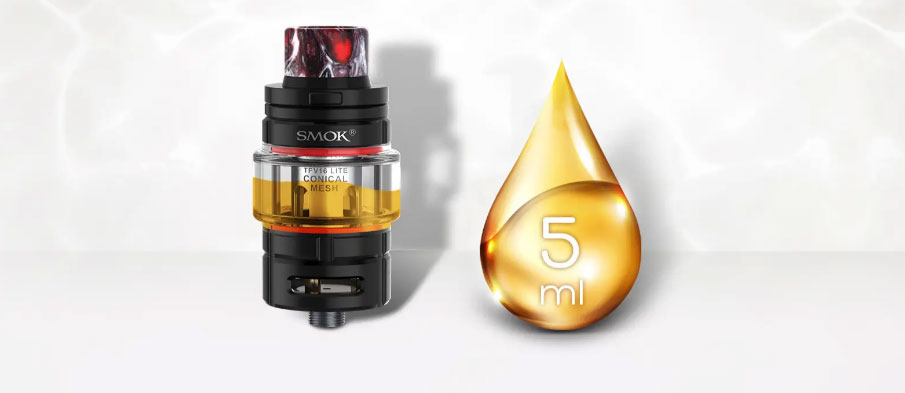 The top cap on the atomizer swivels open to reveal a juice port for easy refills. Press the lock button to add juice and move the top cap counterclockwise.

To guarantee safe access to the juice reservoir and to keep children safe in your home, the TFV16 Lite comes with a lock button. This prevents accidental leakage and stops the unintentional opening of the tank.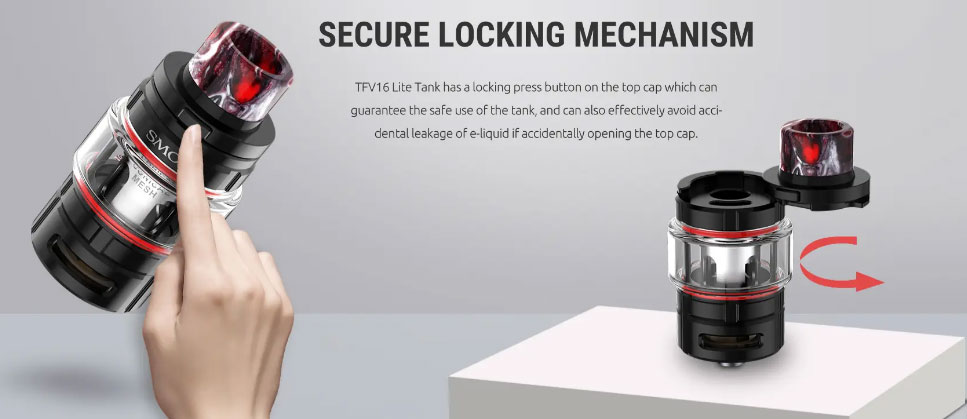 The G-Priv 3 kit's tank has a higher base than similar atomizers to provide more space for airflow. Air intake occurs via dual airflow slots that have been widened to 12.7mm x 2.7mm to produce huge vapor and incredible flavor.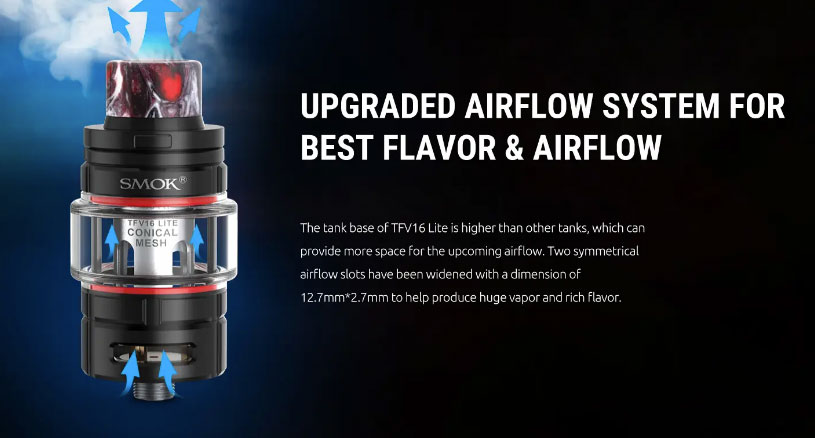 At the bottom of the tank, there's a gold-plated 510 threaded connection that enhances electrical conductivity and durability.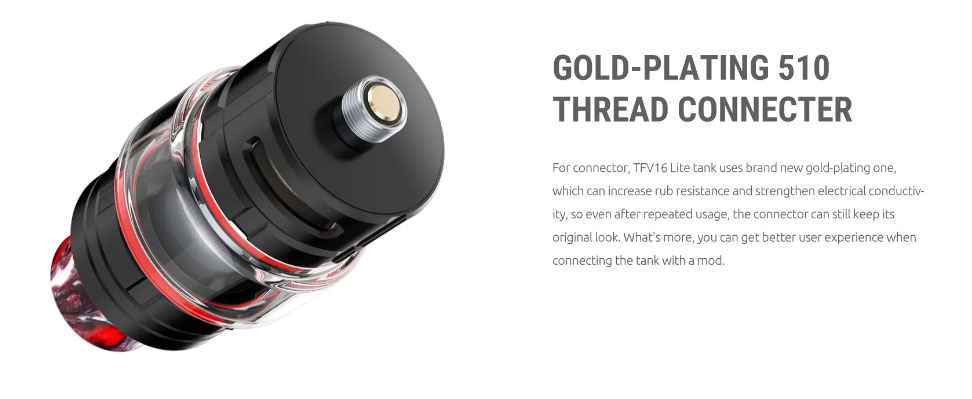 Smok G-Priv 3 Features & Specifications
The mod measures 54mm x 28mm x 85mm and weighs 188 grams. The maximum output is 1 watt to 230 watts in power mode and 10 to 230 watts in temperature control modes. The device fires within 0.001s and is recharged via a micro USB type-C charging port with a 2 amp current. The minimum resistance is 0.1ohm in power mode and 0.05ohm in temperature mode. The temperature output can be set from 200 to 600 degrees Fahrenheit.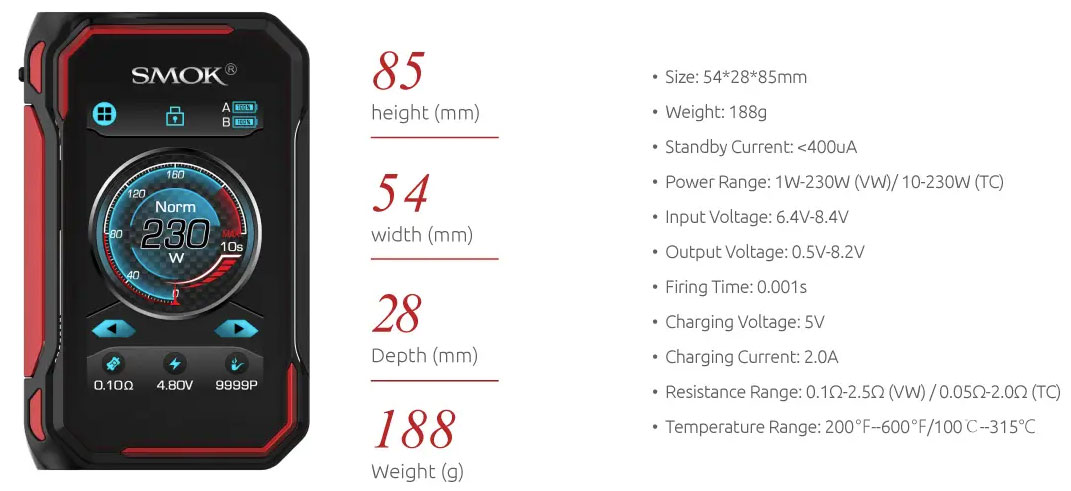 The TFV16 Lite Tank measures 28mmx 58mm and weighs 73 grams. The juice capacity of the bulb reservoir is 5mL.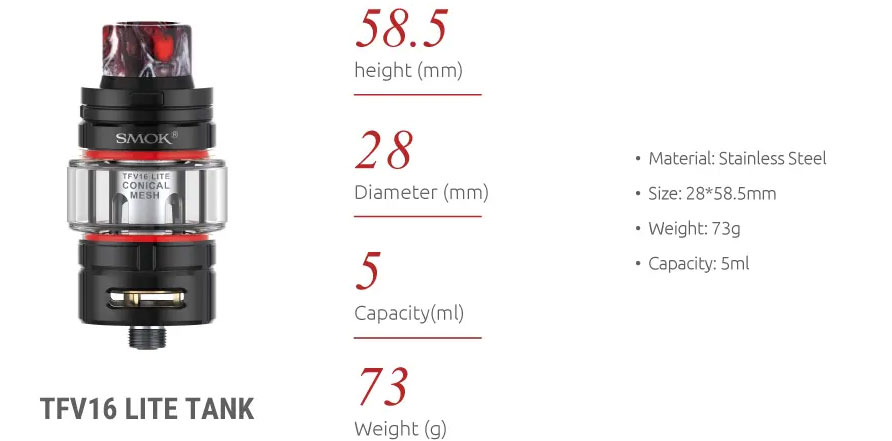 In The Box (Kit)
If you buy the kit, you will receive the Smok G-Priv 3 Box Mod, a TFV16 Lite tank, a conical mesh coil, a dual mesh coil, an extra glass tube, a USB charging cable, a manual, and some spare parts.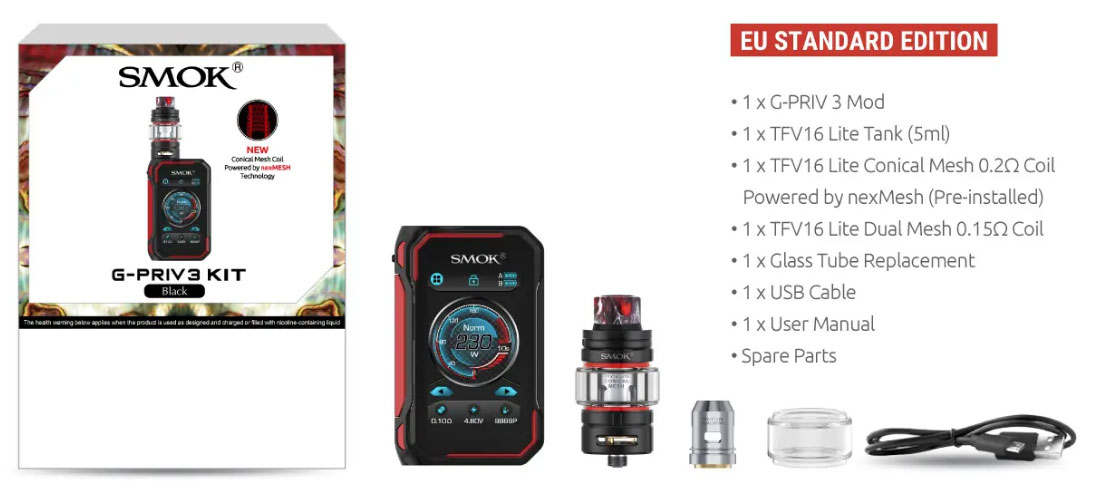 Related Deals
Total Views Today: 1 Total Views: 12,845