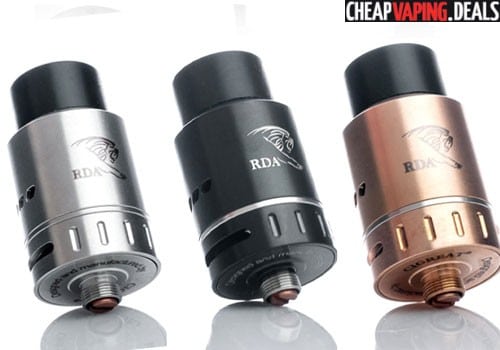 Here's awesome deals on the Sense Herakles RDA. 
Overview
The Herakles RDA is a rebuildable dripping atomizer that is  Sense's first step into the RDA marketplace.  It feature completely separate dual airflow control and various other innovations.
The RDA is made from stainless steel and has a diameter of 22mm or 24mm.  You can get it in three different colors: silver, black or rose gold.  At the bottom of the unit, there's a copper 510 connection pin and with purchase you'll get an 11mm diameter wide bore drip tip.  PEEK insulation is used for device longevity and to keep it cool.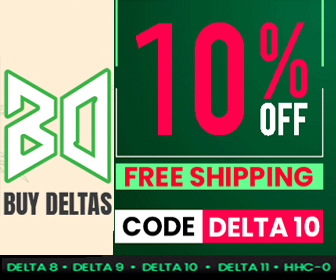 The deck has a dual post setup with two wire terminals each that measure 2mm across.  Side mounted hex screws are used to keep the wire in place.  The juice well is massive compared to similar RDAs.  This prevents a need for frequent dripping.
The side walls on the deck are high and were designed to work well with the elevated internal airflow that features air holes that measure 6mm x 3mm.  External air intake occurs via 12mm x 2mm air slots and there's also triple 2mm x 2mm hexagon side airflow on the barrel.  Internal airflow on the deck can be set from wide open to completely closed, allowing the user amazing versatility.
Overall, Sense is known to make high quality products that perform and the company's first RDA is bound to be no exception.
Features & Specs.
Diameter: 22mm or 24mm
Made from stainless steel
Copper 510 connection pin
PEEK insulation
Dual post build deck
Two 2mm wire holes per post
Uses hex screws
Massive juice well
Internal airflow holes 6mm x 3mm
External airflow slots 12mm x 2mm
Hexagon side airflow 2mm x 2mm
Total Views Today: 1 Total Views: 82