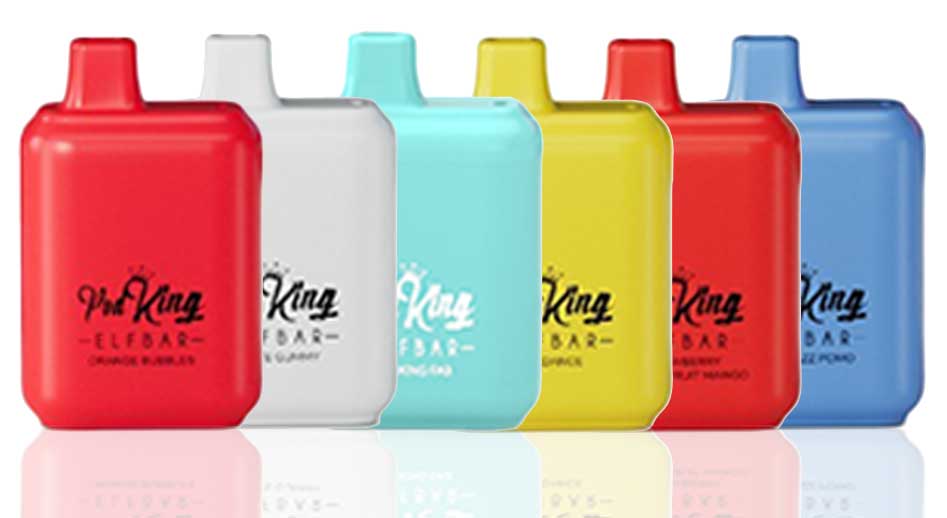 Here are cheap deals to buy the Elf Bar Pod King XC5000 Disposable at a low price.  It features 5000 puffs, a 650mAh battery, a 13.5ml internal tank, a fast USB charging system, a mesh coil for flavor production, and a puff-activated system.
Update: Check out these Disposable Bogo Deals.
Other 5000-Puff Elf Bar Deals
Overview
For anyone searching to find a portable vape kit that requires no maintenance, look no further than the Elf Bar Pod King XC5000 Disposable.  This new pod system can simply be tossed when it meets its 5000 puff lifespan.  Inside the XC5000, there's a 540mAh battery with a fast recharge system to ensure the cell never runs out prior to using the entire 13.5mL reservoir, bursting with 5% nicotine salt e-liquid.  And, to top everything off, the atomizer inside features a mesh design to vaporize e-juice as fast as possible and yield tons of flavor from the first to last puff.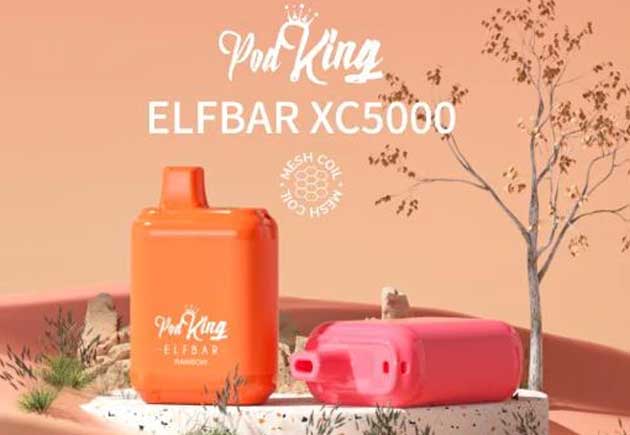 Features & Specifications
Design

Dimensions: 79mm x 41mm x 19mm
Portable
Bright finish colors

Puff-activated system
Battery

650mAh internal battery
Fast USB-C charging system

Integrated battery with charging port
Pod

12.5ml capacity
5% nic salt e-juice
5000 puffs
Mesh head for flavor and performance

16 flavors

Cotton Ball: cotton candy
Sundance
Watermelon Candy
White Gummy
Mango Ice
Rainbow: Skittles Candy
Strawberry Dragon Fruit Mango
Blue Razz Pomo
Peach Mango
Mixed Berry
Cranberry Soda
Apple Cider
Straw Razz Cherry Iced
Red Apple
Orange Bubbles
Fcuking Fabulous: mixed berries & mystery flavor
Total Views Today: 12 Total Views: 7,800