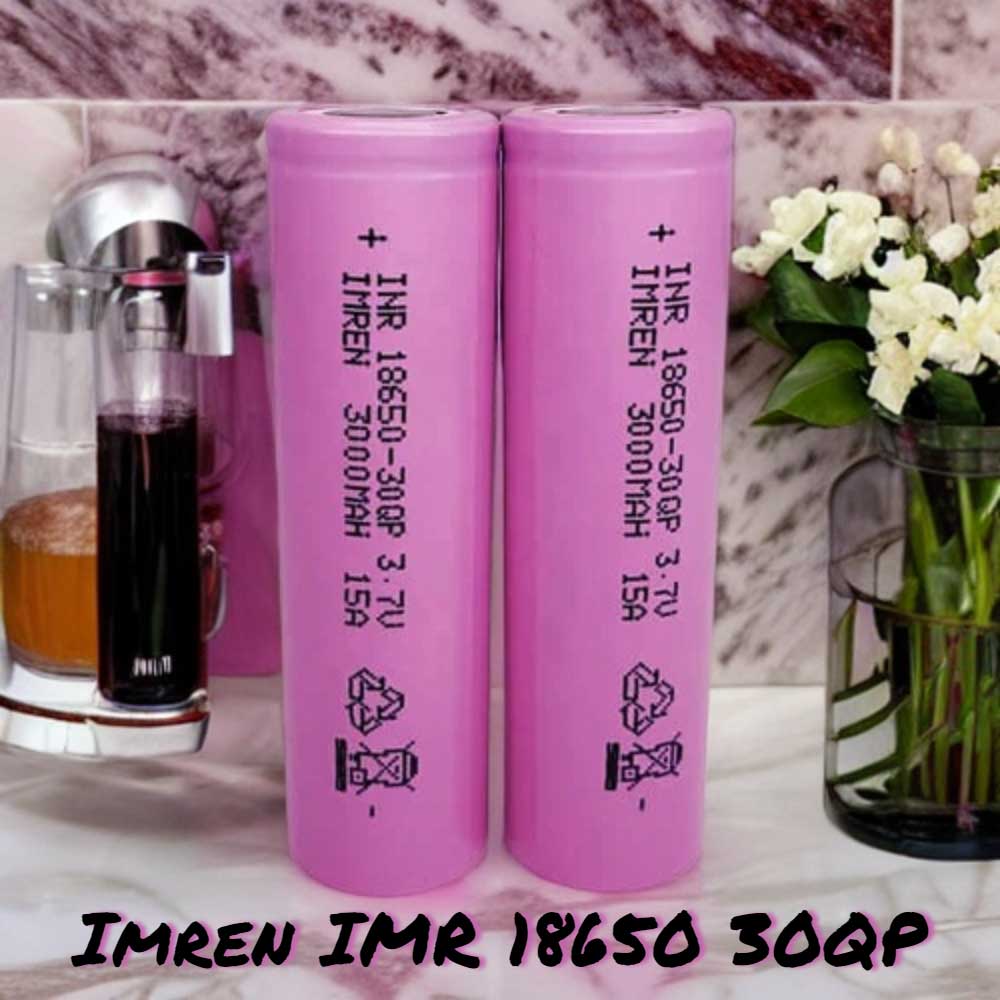 Here's a cheap deal for Imren IMR 18650 30QP Battery at a low price. 
The Blackcell IMR18650 Battery is a high performance battery that enjoy a max 40A rating and a 3100mAh capacity.

The MXJO 18650 is known as one of the premier vape batteries currently in the marketplace. It will work very well with regulated and mechanical mods due to its massive 3000mAh capacity.
Overview
The Imren IMR 18650 30QP is a high-performance lithium-ion battery for vape mods and other high-drain devices. It has a capacity of 3000mAh and a continuous discharge rate of 15A, making it compatible with most mods in your collection. The battery also features a high energy density to store a large amount of power. The cell is also protected by a durable stainless steel chassis, which reduces the chances of damage from drops and other impacts.
Features & Specifications
Style: Flat Top
Chemistry: INR
Nominal capacity: 3000mAh (Max)
Max Continuous Rated Discharge: 15A
Dimensions: 65.20 mm (Max) x 18.30 mm (Max)
Weight: 50.0g (Max)
Discharge Cut-off Voltage: 2.5V
Nominal voltage: 3.6~3.7V
Full Charge Voltage: 4.2V ± 0.05V
Protected: No, Unprotected
Standard Charge: Constant Current 2000mA, Constant Voltage 4.2V, & Cut-Off 100mA
Operational Charging Temperature Range: 0 to 70 degrees Celsius (best below 70 degrees Celsius)
Operational Discharging Temperature Range: -20 to 70 degrees Celsius (best below 70 degrees Celsius)
Total Views Today: 1 Total Views: 1,530