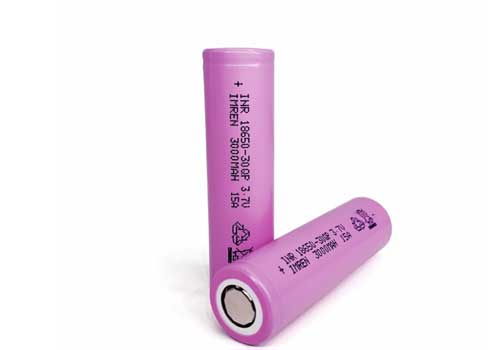 Here's a cheap deal for Imren IMR 18650 30QP Battery at a low price. 
Here's a great deal on four Samsung 25R 2500mAh 18650 Batteries. If you buy 10, you will pay just $3.49 for each battery.

These IMR 18650 batteries have a 3400 mAh capacity, a nominal voltage of 3.7 volts and a maximum discharge current that comes in at 25 amps.
Overview
The Imren IMR 18650 30QP is a high-performance lithium-ion battery for vape mods and other high-drain devices. It has a capacity of 3000mAh and a continuous discharge rate of 15A, making it compatible with most mods in your collection. The battery also features a high energy density to store a large amount of power. The cell is also protected by a durable stainless steel chassis, which reduces the chances of damage from drops and other impacts.
Features & Specifications
Style: Flat Top
Chemistry: INR
Nominal capacity: 3000mAh (Max)
Max Continuous Rated Discharge: 15A
Dimensions: 65.20 mm (Max) x 18.30 mm (Max)
Weight: 50.0g (Max)
Discharge Cut-off Voltage: 2.5V
Nominal voltage: 3.6~3.7V
Full Charge Voltage: 4.2V ± 0.05V
Protected: No, Unprotected
Standard Charge: Constant Current 2000mA, Constant Voltage 4.2V, & Cut-Off 100mA
Operational Charging Temperature Range: 0 to 70 degrees Celsius (best below 70 degrees Celsius)
Operational Discharging Temperature Range: -20 to 70 degrees Celsius (best below 70 degrees Celsius)
Total Views Today: 1 Total Views: 1,217