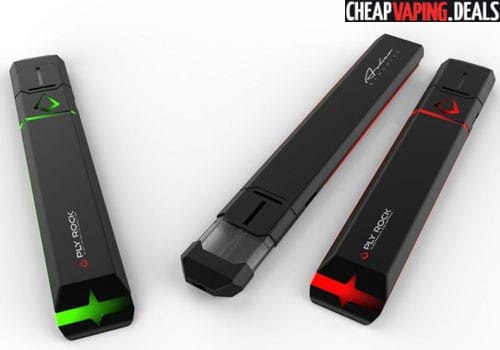 Here's a cheap price for the Limitless Pulse Pod System
Video
Overview
The Pulse Pod System from Limitless is an extremely portable setup that utilizes refillable 2ml e-liquid pods.  It also features a 380mAh built-in battery, draw activated firing, micro USB charging and an adjustable color backlight LED that encompasses the entire device.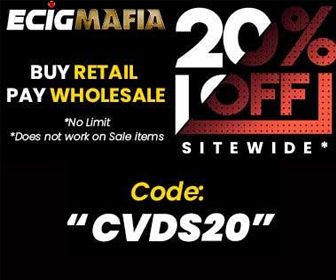 This tiny kit is available in black with either red, green or purple and was designed to be sleek and modern with laser engravings.  Although the exact dimensions are unknown, this vape system looks to be small and easily stored in the pocket for effortless transportation.  What really sets it apart is the backlight LED that can be seen along the base, side and front can be customized to seven unique colors by way of a triangular button.
The Limitless Pod System utilizes 2ml refillable pods that also double as the drip tip. The refill process is effortless: simply remove the mouthpiece, remove the rubber plug on the pod and squirt juice into the fill port by way of a small e-juice bottle or syringe.
Powered by a 380mAh internal battery that is rechargeable, the vape system provides up to 8 watts of power.  Activating the device is done by simply drawing on the mouthpiece.  A gold plated proprietary connection ensures maximum electrical conductivity.
Features & Specs.
Colors black/red, black/green, black/purple
Tiny and portable
Ergonomic and easy to carry
Laser etched engravings
Button controlled/customizable LED backlight, 7 alternate colors
2ml refillable pods that function as drip tip
Easy refill system
Rechargeable 380mAh internal battery
Micro USB charging
Maximum power output: 8W
Breath activated firing
Proprietary gold plated connection
Pictures
Total Views Today: 1 Total Views: 680