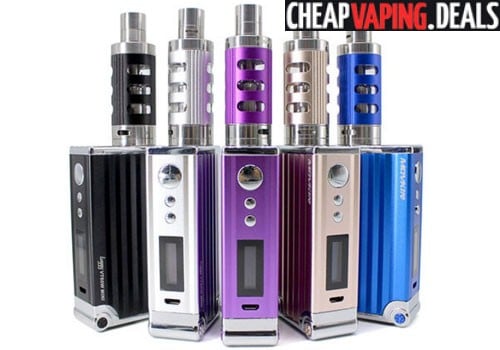 Check out this awesome price on the Movkin Luggy Mini 60W TC Starter Kit. 
Update: This Item Is Out Of Stock Everywhere – Check  Similar Mod & Kit Deals Below
Overview
The Luggy Mini kit includes both a Movkin Mini VT 60W Box Mod and Movkin Luggy Sub Ohm Tank.
The Mini Mod has a unique design as it is in a luggage shape which is sure to turn heads.  With dimensions of just 45mm x 25mm x 89mm, it is very compact, making it perfect to take with you when you go out.  The maximum power on this mod is 60W and it is a temperature control capable device.  Temperature control works with nickel, titanium, and stainless steel coils in the range of 200℉ to 600℉.  This mod is also compatible with a wide range of sub-ohm tanks in the marketplace as it can fire atomizers with resistance all the way down to 0.05Ω.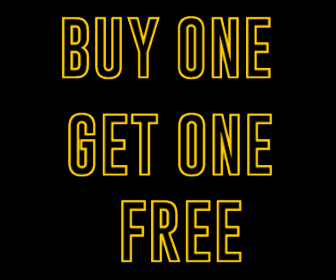 The Movkin mod is powered by a 2300mAh internal battery.  It has built-in 2A fast charging via its USB port located below the screen.  Simply plug it into any standard USB outlet or computer and you're good to go.
At the top of the device, you will find a 510 stainless steel connector with a floating pin to ensure the mod is compatible with a wide range of atomizers.
The mod also comes with many other features including low voltage protection, over puff protection, puff count recording, right/left-hand mode, stealth on/off mode, and lock/unlock mode.
This kit also includes the Luggy Sub Ohm tank which is constructed from stainless steel with a Pyrex glass tank and can hold up to 4.5ml of e-liquid.  The unit has both top fill and bottom fill capability to make refilling a breeze.
The tank is a perfect match for the Movkin Mini box mod.   And, it is compatible with a wide range of coil heads to ensure a customized vape experience.  With purchase you get one 0.3Ω kanthal dual coil for those who enjoy the flavor, one Ni200 Coil (0.2Ω) for temperature control vaping and a Vertical RBA base which is said to be very simple to use.  For health reasons, all coil heads are made with 100% Japanese organic cotton.
The Luggy tank is said to be completely leakproof and prevent burnt puffs.  Plus, it features adjustable airflow so you can customize it for both mouth or lung vaping.  There's also a spiral drip tip included which features an air hole to further enhance airflow and vaping experience.
All parts of the device can also be easily disassembled for cleaning and maintenance.
Gallery
Mod Features
Dimensions: 45mm x 25mm x 89mm
Weight 152g
Unique Luggage design
Stickers for the battery mod
Power output range: 1W to 60W
Temperature control range: 200℉ to 600℉
Power mode resistance range: 0.10Ω to 2.5Ω
Temperature control resistance range: 0.05Ω to 1.0Ω
Powered by an internal 2300 mAh battery
USB fast 2A charging
Stainless steel 510 connector with a floating pin
Several ventilation holes
Built-in safety features
Tank Features
Dimensions: 70mm x 22.5mm
Weight: 66g
Stainless steel & pyrex glass tank
Aluminum cone to protect the glass
Tank capacity: 4.5ml
Multiple coil heads including kanthal dual, Ni200 and RBA
All coils are made with Japanese organic cotton
Top & bottom fill system
Adjustable airflow
Leakproof
Prevent burnt hits
Spiral drip tip with air hole
Can be completely disassembled for cleaning/maintenance
View e-juice through 9 windows
Many colors
Review
Total Views Today: 1 Total Views: 190