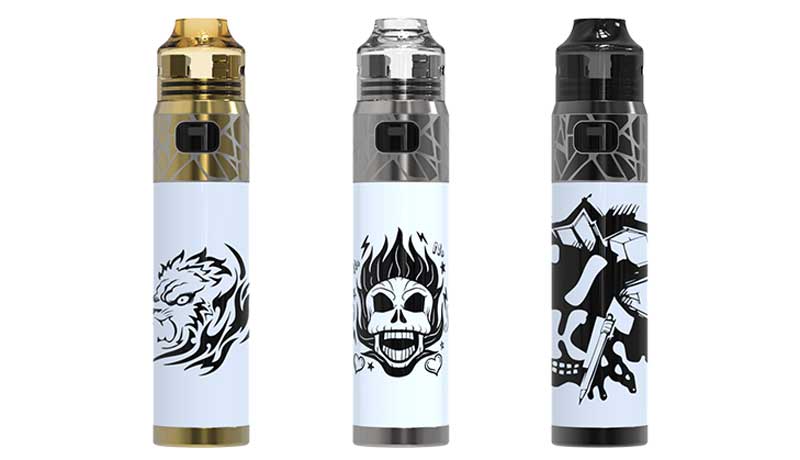 Check out these cheap deals to purchase the Oumier Wasp Nano Stick RDA Kit.  It features a 2000mAh integrated battery, flashing LED lights, fast Type-C charging, side airflow control, and a single coil build deck.
Deal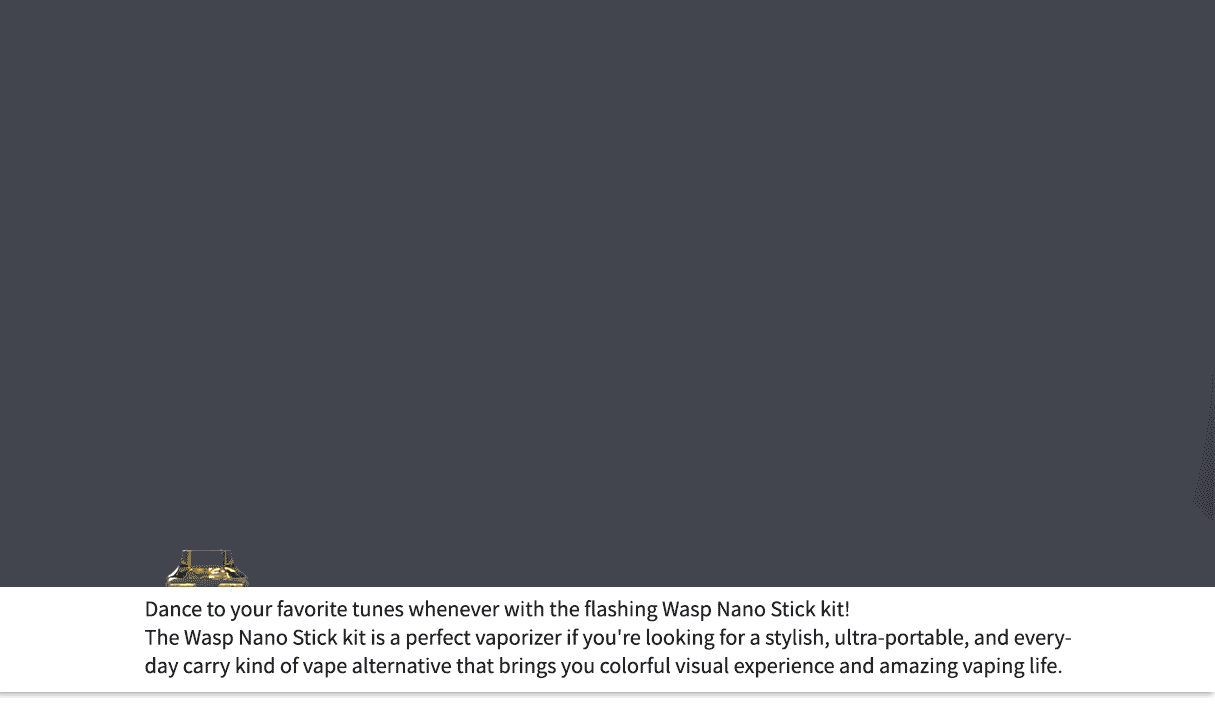 Overview
At first glance, the Oumier Wasp Nano Stick RDA Kit looks incredible and is extremely portable.  It is an ideal setup if you are looking for something that looks great and features a style sure to turn heads.  You may purchase the set up in gold, stainless steel, or black.  Each color has its unique design laser-etched onto the chassis.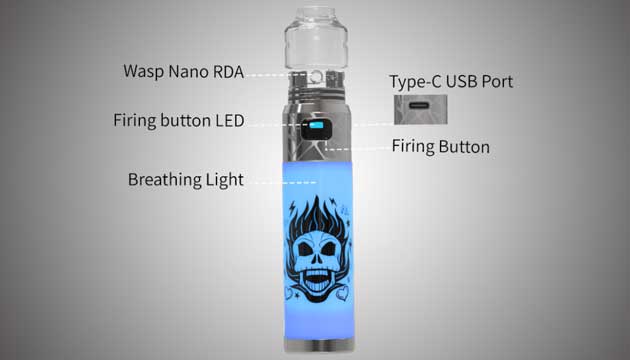 The kit also features a Wasp Nano RDA that is very popular in the vape marketplace but is integrated, meaning it is non-removable.  The dripper has a single coil build deck, a 22mm diameter, and a side airflow design.  And each coil features a unique locking system that distinguishes it from other similar atomizers.  It is tiny, but it can still produce massive vape clouds with pure flavor.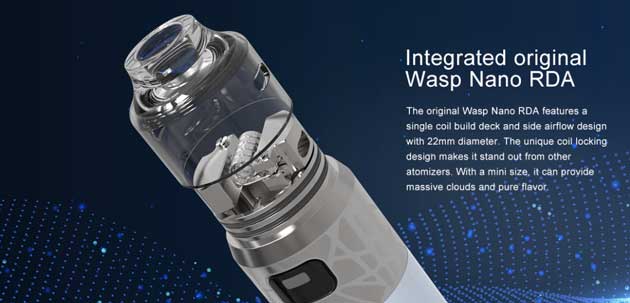 Perhaps the best aspect of this RDA kit is the colorful flashing LED lights that light up the entire circumference of the mod section.  If you enjoy going to the clubs, the kit is sure to be a hit, and you can have a salt nic MTL vape experience with style. You can set the LED lights to yellow, purple, green, blue, or red.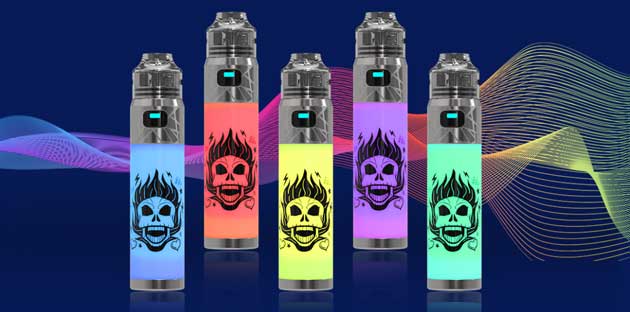 Each AIO kit utilizes a 2000mAh uses an integrated 2000mAh battery that is rechargeable via a Type-C port that you may plug into a wall outlet or a computer.  The USB port works with a fast 2 amp current to ensure the process finishes in no time.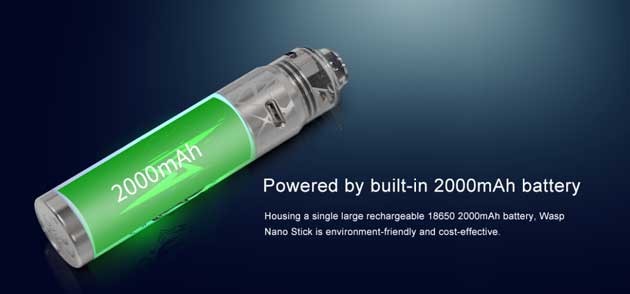 The Wasp Nano RDA features an innovative design and is quite small, about half the size of similarly-performing drippers.  Due to its short height, you can produce more flavor from your build.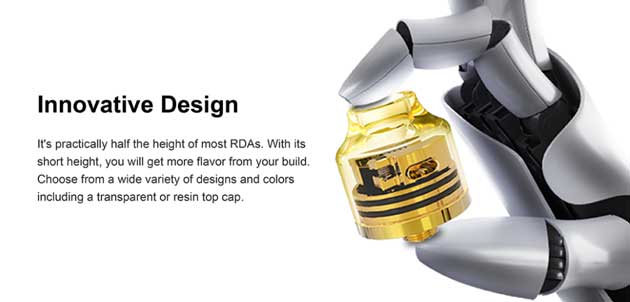 With dual air intake slots on the opposite side that measure 2mm by 5mm, the airflow system can be changed from a fully closed position to wide open or anywhere between.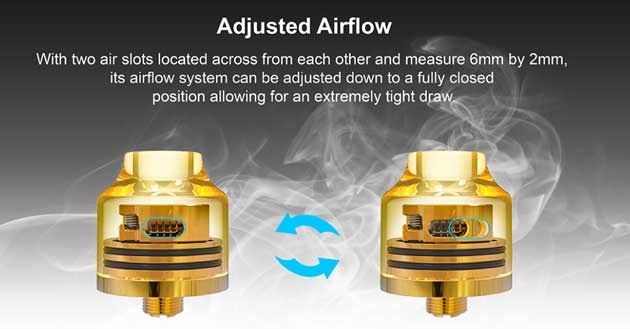 And the build deck features dual posts with a single terminal.  Any round wires will easily install in the center, and air hits the coil directly from both sides.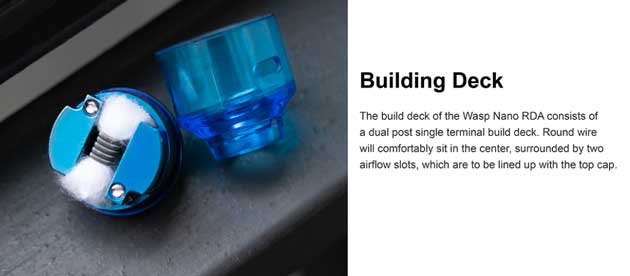 Finally, to prevent the need for continuous dripping, the juice well located underneath the deck has a 4.5mm height.  This is ideal for those who want to utilize a squonk mod, but unfortunately, the RDA has been integrated into the mod, so it cannot be removed.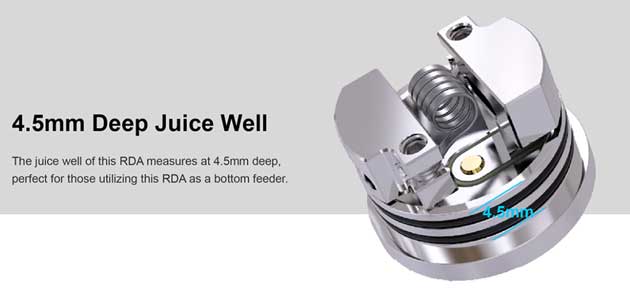 Features & Specifications
Size: 24mm×105mm
Portable & stylish
Colors: SS, gold, black
LED colors: yellow, purple, green, blue, red
2000mAh integrated battery
Type-C USB port
Single coil/dual post build deck
Top secured flathead screws
Dual adjustable side air intake slots
4.5mL deep juice well
Double O-ring cap connection
Airflow hits coils directly from the sides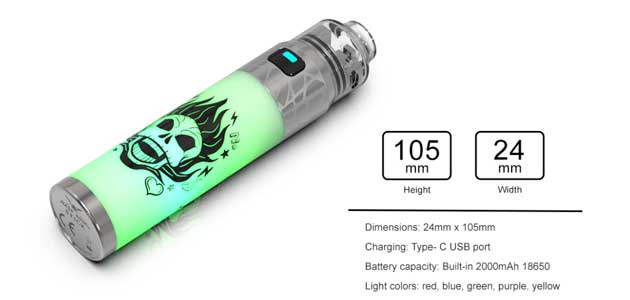 In The Box
RDA Kit (Integrated RDA)
USB-C cable
2 Coils
2 Screws
Silicon ring
Screwdriver
Cotton
Warranty info
Manual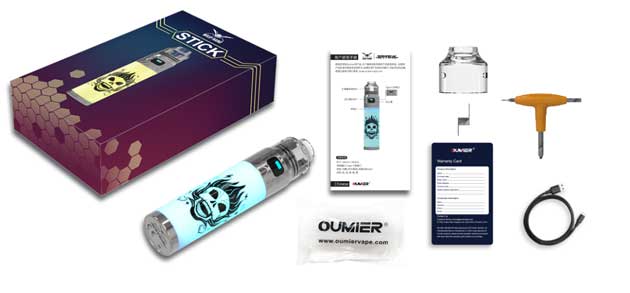 Total Views Today: 1 Total Views: 1,749