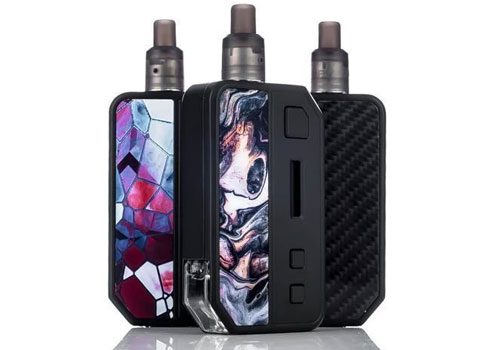 Update: this item is no longer available, so check out our Squonk mod deals.  
The Pioneer4You IPV-3 Mini Kit features an auto-squonk pump, intelligent e-juice channel control, vapor production similar to an RDA from the included Elf ADA atomizer, a YiHi SX635J chipset, a built-in 1400mAh battery,  user adjustable wattage, temperature control,  anti-burn protection, and a long-lasting heating core.  This kit is quite revolutionary and has an exquisite design as you can see from the 3rd party review below.
Review
Overview
The IPV V3-Mini  utilizes the revolutionary Yihi ESS Driver which stands for Electronic Spray Squonk. This technology supports the auto bottom-feeding system by way of the latest Yihi chipset and an accurate temperature control system. On their website, the company claims that the ESS driver system will rival the vapor production you may find in an RDA or RTA.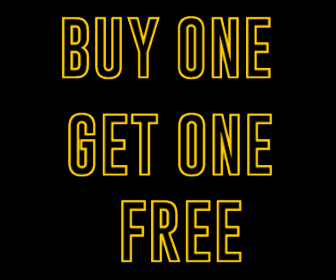 Built with a Yihi SX635J chipset, the IPV V3-Mini supports multiple intelligent control systems. It was designed specifically for those who are looking for the best vape flavors combined with an effortless vape experience. And, the small size of this setup means you can take it anywhere and vaping times should be quite long thanks to a built-in 1400mAh battery.

This setup also looks exquisite and you may choose from three chassis colors: black, gunmetal, or silver.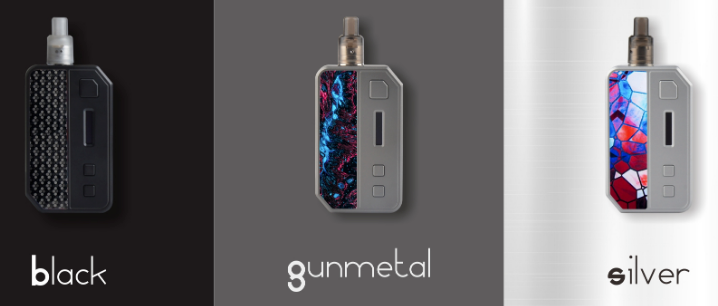 Each device color is also available with different panels. The carbon panel comes in either gunmetal or black.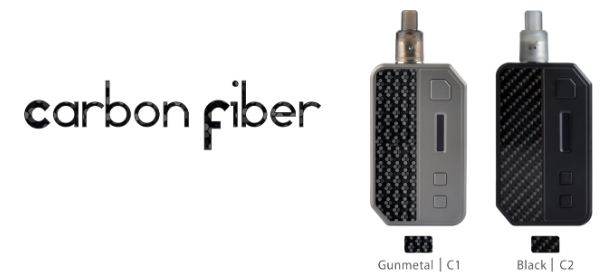 Or you may prefer the black magical panels that come in three different resin-like finishes.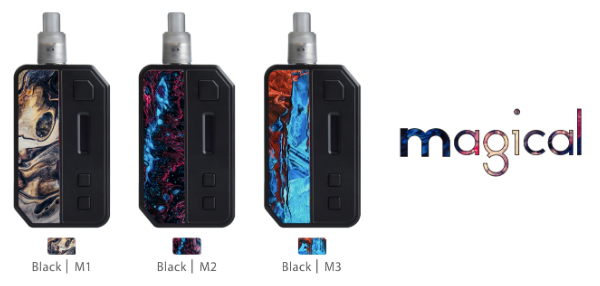 There are also two texture options.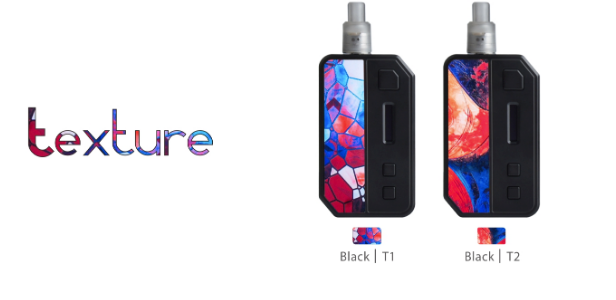 The device is very portable which means you can take it pretty much anywhere you would like. Diagonally, the measurement comes in at just 5.8 inches.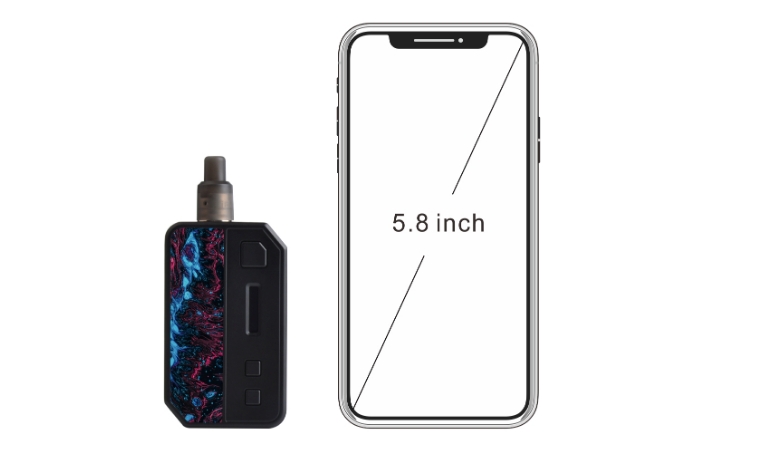 To keep e-juice fresh and to prevent leakage, the tank reservoir is completely separated from the heating core.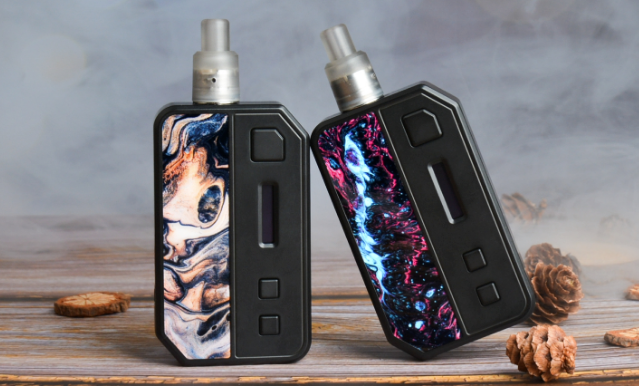 Multiple safety features include low resistance, short circuit, overheating, and low voltage protection.

On the display screen, there is a clear battery indicator, as well as the current temperature control setting and mode.

With this kit, you also get the iPV Elf ADA. This tiny atomizer measures only 14mm x 28.1mm and has two coil options: a 0.3ohm (Ni-Mn alloy) and a 1.0ohm (SS316). This device is said to produce similar vape flavors as you would find in an RDA.

Airflow on the Pioneer4You Elf ADA is also adjustable by rotating the airflow cap to open or close a widely adjustable air inlet.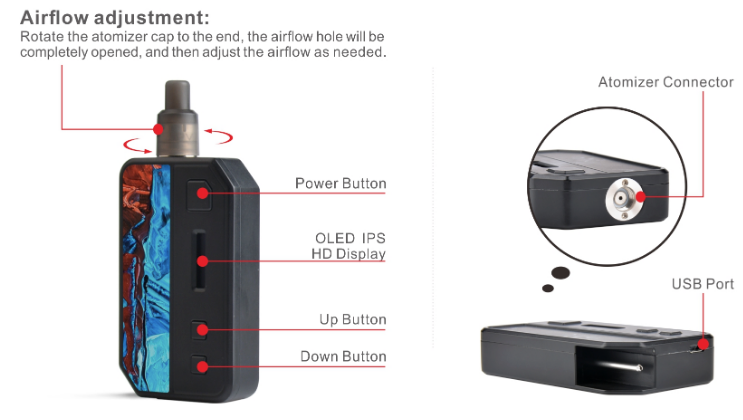 Features & Specifications
YiHi SX635J Chipset
Built-In 1400mAh Battery
User Adjustable Wattage: 15W / 30W
Voltage: 3.2V – 4.2V
Micro USB Port
Cartridge Volume: 3.5mL
YiHi Original ADA Atomizer Core
Long Lasting Heating Core
Temperature Control Technology
Automatic E-Juice Channel Control
Cartridge Is Separate From Heating Element
Anti-Burn Protection.
Anti-Leak Design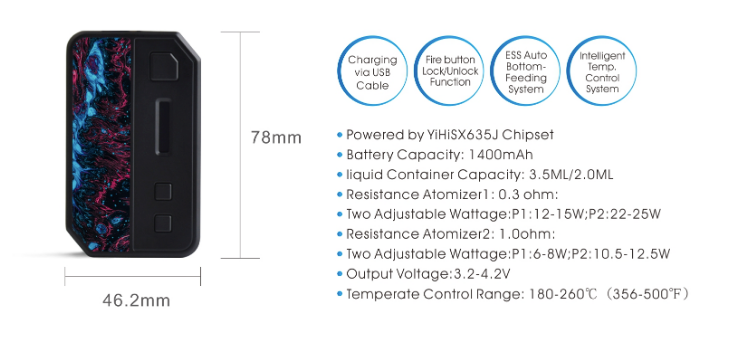 In The Package
V3-Mini Device
E-Liquid Container
Micro USB charging cord
Elf ADA Atomizer
2 x ADA Atomizer Coils
2 x manuals
Gift Box
Total Views Today: 1 Total Views: 2,289