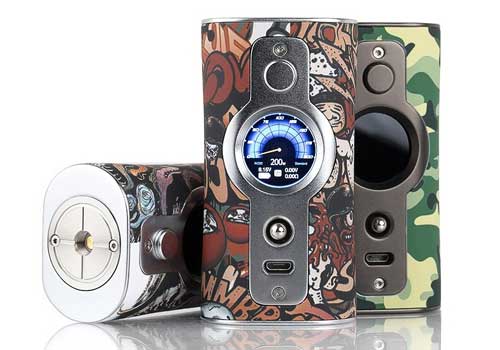 Update: The VstickKing VK530 Is Out Of Stock Everywhere – Check Out Similar 200W Box Mod  Deals 
Here are cheap deals for the VSTICKING VK530 Mod 200W.  This new box mod features graffiti/camo finishes, a full-color TFT display, uploadable background wallpaper functionality, a Yihi SX530 chip with SXI-Q control, a full temperature suite, several taste modes, a wide range of safety protections, low atomizer resistance capability, dual 18650 batteries, 200 watts of power and versatile temperature control.
Overview
If you look at the design of the VK530 Mod, you will notice beautiful patterns that are available in gunmetal camouflage, silver graffiti, and silver white deity. The paint finish is ergonomic, so you know it will fit and feel comfortable in the hand. The centerpiece of the VSTICKING VK530 is the control face that is built with a large TFT IPS display that shows vape data in full color and which has a car dashboard theme that features speedometer style wattage or temperature. Vape data on this display includes indicators for current temperature/power, resistance, voltage, battery indicator bars, and more. You may also customize the background of the screen to your liking by uploading 5 to 10 wallpapers which is somewhat unique when it comes to mods.
Powering the VK530 are dual 18650 batteries that you may charge via a USB cable while the cells are inside the mod. It looks like battery bay access is located at the bottom via a flip door that simply slides open.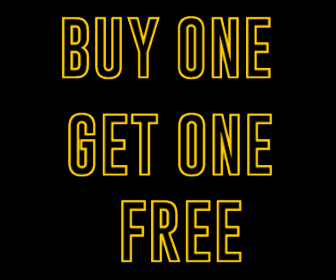 What really sets the VK530 Box Mod apart from the numerous device in the vape market is its Yihi SX530 chip board which allows it to operate with an Intelligent Taste Curve System and SX Pure mode which is bound to really satisfy the taste buds as both prevent dry puffs. There are also many other taste modes the VK530 can operate in such as powerful, powerful+, soft, and standard. As far as power & temperature control operation is concerned, the mod can achieve 200 watts and can work with stainless steel, nickel, and titanium heads during variable temperature operation in the range of 10 to 120 joules or up to 572 degrees Fahrenheit. And, there's a TCR setting that has a range of 0.00050-0.00700. The minimum resistance value is 0.05ohm in temperature modes and 0.15ohm in power. To keep you safe while vaping on the VSTICKING VK530, there are also many safety features built into the device. These include low voltage, low resistance, high input voltage, overheat, short circuit, and reverse polarity protections.
Gallery
Features & Specifications
Measurements: 48.3mm x 92.5mm
Colors: gunmetal camouflage, silver graffiti, silver white deity
Portable dual battery box mod
TFT IPS HD Screen

Upload up to 10 of your favorite backgrounds
Car dashboard theme with a speedometer for wattage/temperature

Utilizes dual 18650 batteries (not included)

Micro USB charging (cable included)
The bottom battery cover flips open

Powered by YiHi SX530 chip
Operating modes: Power/Temp Control with SS316L/ Ni200/ Ti 01/ SX Pure/ Manual TCR
SXi-Q control system: customize your own taste
Taste modes: Powerful, Powerful+, Soft, Standard, and SXi-Q-S1
Power range: 5W-200W
Temperature control output: 10J-120J or 212-572F or 100 to 300C
Output voltage: 1.0V-9.5V
Standard resistance: 0.15ohm-3.0ohm
Joule mode resistance: 0.05ohm-1.5ohm
TCR value range: 0.00050-0.00700
Safety features

Reverse polarity protection
Short circuit protection
Overheat protection
High voltage protection
Low resistance protection
Low voltage protection
Total Views Today: 1 Total Views: 505