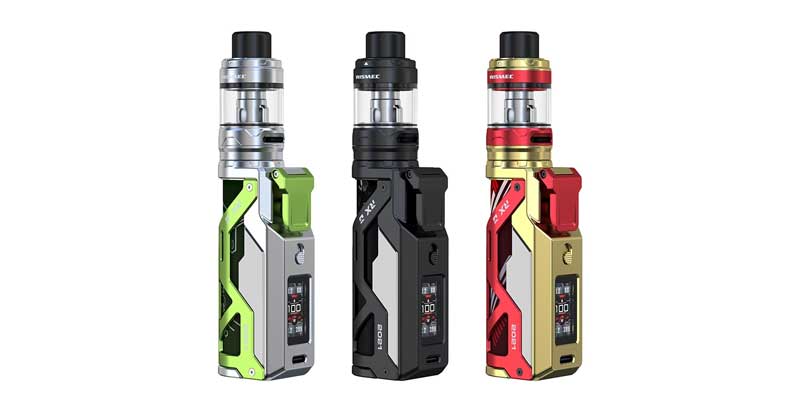 Here are cheap deals to buy the Wismec Reuleaux RX G mod or kit at a low price.  The Reuleaux RX G Box Mod features 100 watts of power, a full-color screen, an external 18650 battery (not included), a springloaded fire button, a lock button, a hidden regulatory button, customizable LED lights, and Type-C fast charging. The Reuleaux RX G Kit includes a tank with mesh coils, smart coil protection, bottom adjustable airflow, a sliding top-fill system, and a 4.7mL juice capacity.
Worldwide Shipping Deal: Mod Only

$35.99

  Use coupon code RXGM at checkout (does not work on USA warehouse – use coupon code CVD12 to get 12% off)
Review
Similar Products
Reuleaux RX G Mod
The RX G Box Mod is the latest release by Wismec and it has been a long time coming.  You see, the company hasn't released any new products since the popular Wismec Reuleaux RX Gen 3.  This new setup is nothing like the preceding devices with a similar name.  You see, the mod features a cyberpunk-style appearance with gorgeous lines and a mechanical body.  Moreover, the battery sleeve lights up by way of a bright LED which means you can change the appearance at any time.  Choose either the beast, cyberspace, or mecha battery sleeve with the chassis colors of black, green, or red respectively.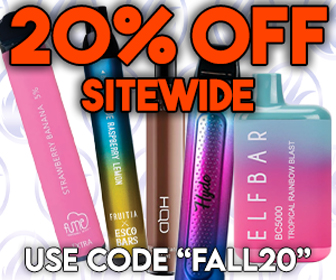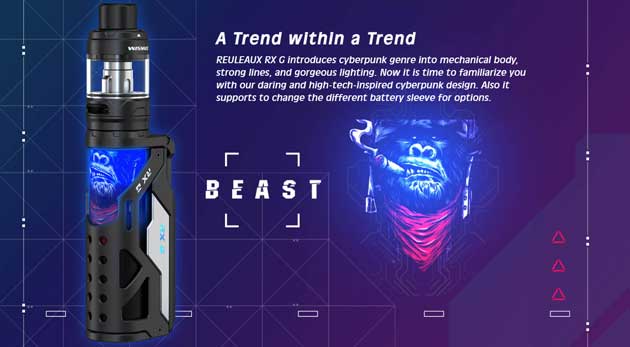 The LED light is also changeable to produce your favorite  show.  Set it to green, dark blue, red, purple, white, light blue, or yellow.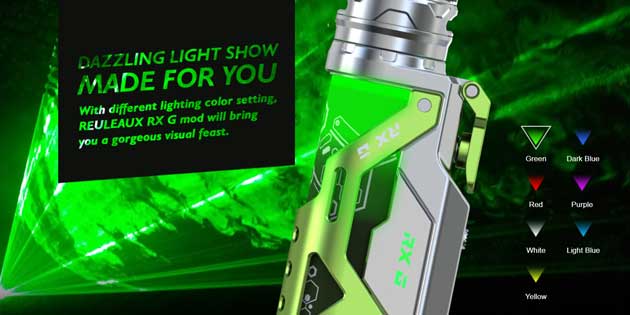 Another aspect that makes the Wismec Reuleaux RX G mod stand out from the crowd is the buttons which were designed with attention to detail.  The fire button is quite ergonomic because it is springloaded and a lock button can be found right underneath.  You won't find any adjustment buttons on this device, but instead, you will use a hidden regulatory button that is said to be easy to work with.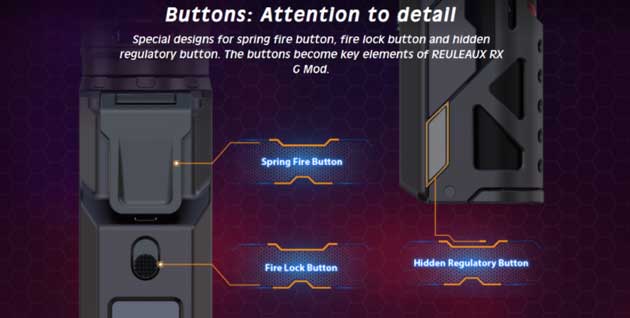 And, the control face features a brand new 0.96″ color display with a super-friendly UI.  In fact, the menu looks like nothing we have seen before and you can change the theme color to red, green, or blue.  On the screen, you will also see vape data such as current resistance, battery percentage, current wattage, current mode, a puff counter, and last puff time.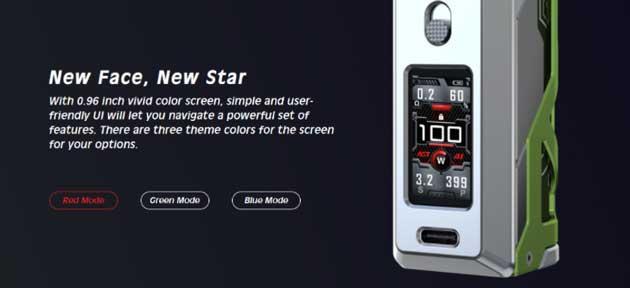 If you look at the user interface, you will also notice an AI icon that stands for artificial intelligence.  Unfortunately, this only means that the Reuleaux RX G can easily correspond to the best setting with the resistance of the coil in the attached atomizer.  This is really nothing special and we are uncertain why they would call this artificial intelligence.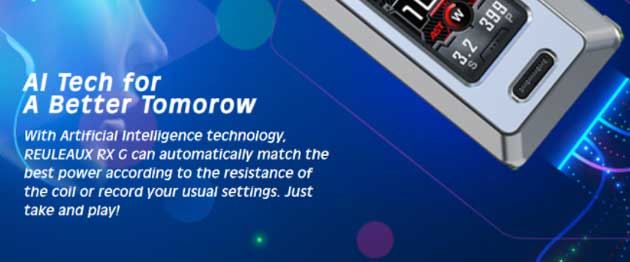 Technically, this new vape device features steady output, adjustable from 1 watt up to 100 watts.  Power is generated from a single 18650 battery (not included) which is inserted at the bottom and is hidden behind an effortless flip cap.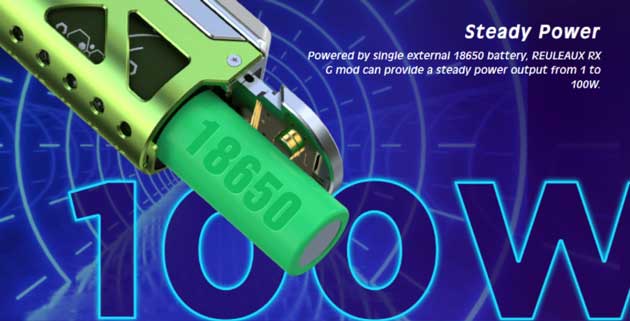 Recharging is also a breeze thanks to a USB Type-C port that operates with 2 amps of current.  This indicates that recharging the single 18650 battery will be complete in no time at all.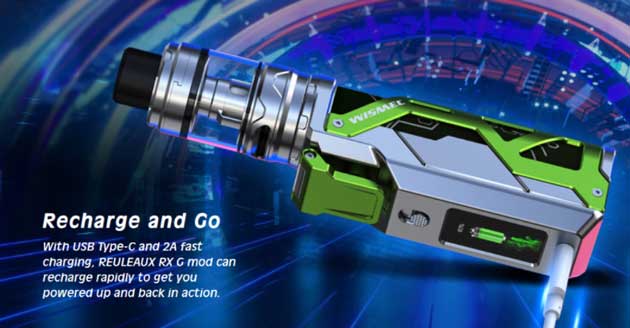 Reuleaux RX G Kit
The Wismec Reuleaux RX G Kit comes with an RX G Tank that has a 4.7 mL juice reservoir, easily refilled via a top fill slot. To add vape juice, slide the top cap to expose a single large juice port. This atomizer also features bottom adjustable airflow and effortless coil replacement.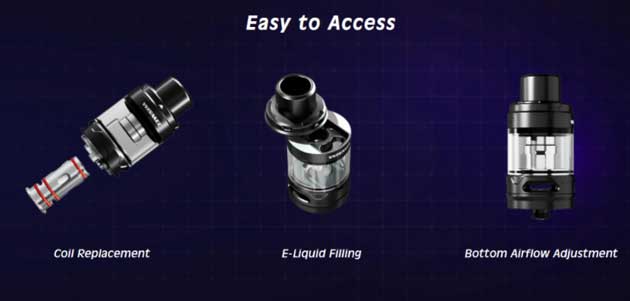 This kit uses the latest WX series coils that are constructed with AST steel to produce excellent flavor.  In the package, you will find the WX 0.2ohm version with a power range from 50 to 80 watts, as well as the WX 0.5ohm coil that operates in the range of 25 to 45 watts.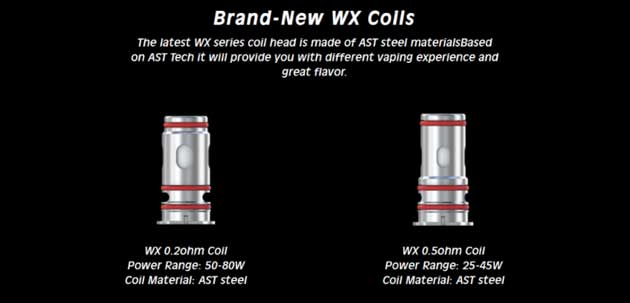 Features & Specifications
RX G Mod
Dimensions: 39.6mm x 27.4mm x 139.4mm (w/ tank installed)
Finish options: beach, mecha, cyberspace
0.96″ inch TFT screen
Utilizes a single 18650 battery
Bottom battery panel
2A Type-C fast charging
AST Technology
Firing response: 0.001s
Output Modes: VW
Power mode output range: 1W to 100W
Many safety protections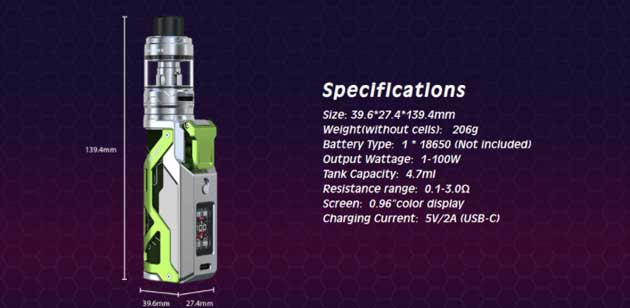 RX G Kit With RX G Tank
Tank made from stainless steel & pyrex
Dimensions:  unknown
Weight: unknown
4.7mL capacity
Easy sliding top-fill system
Bottom adjustable airflow
Wismec WX 0.2ohm coil
Wismec WX 0.5ohm coil
In The Box (Kit)
Wismec Reauleaux RX G Mod
Wismec Reauleaux RX G Tank
Wismec WX 0.2ohm coil
Wismec WX 0.5ohm coil
USB cable for charging
Manual
Warning Card
Extra parts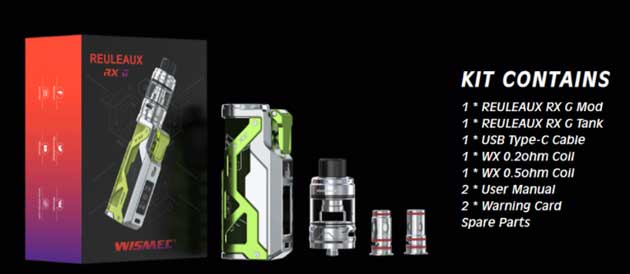 Total Views Today: 1 Total Views: 3,293