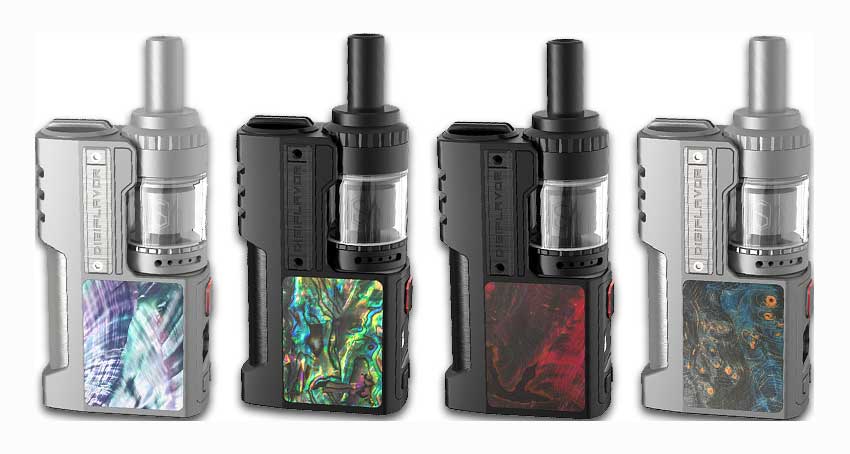 Digiflavor Z1 SBS: 80W Variable Wattage Kit w/ Rebuildable Siren 3 GTA
Here are cheap deals to purchase the Digiflavor Z1 SBS Kit. The mod features 80 watts of power, variable wattage mode, variable voltage mode, bypass mode, a single 18650 battery, USB-C charging, and a display screen.  The Siren3 GTA features a single coil build deck, an MTL style vape, bottom adjustable airflow, and effortless refills.
Worldwide Shipping Deal: Mod Only

$14.95 (One Piece Limit Per Order)

  Log in to reduce the price to $16.99 & use coupon code CheapVaping at checkout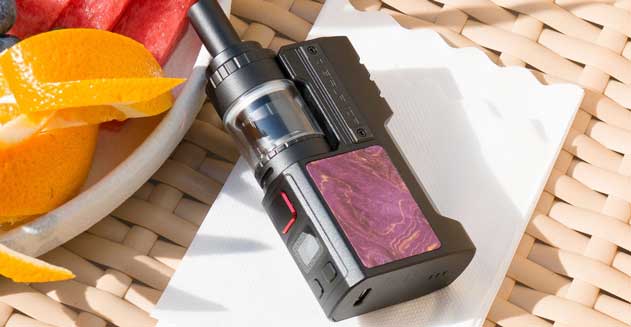 Fashionable, Portable Mod That Fits In Your Hand
On the Digiflavor website, the Z1 SBS Kit is described as an artwork, and while that may be a slight exaggeration, this tiny mod does look great.  That's due to the incredible chassis with stabwood or shell panels that are available in a black abalone shell, black stabwood, silver-gray scallop shell, and silver-gray stabwood.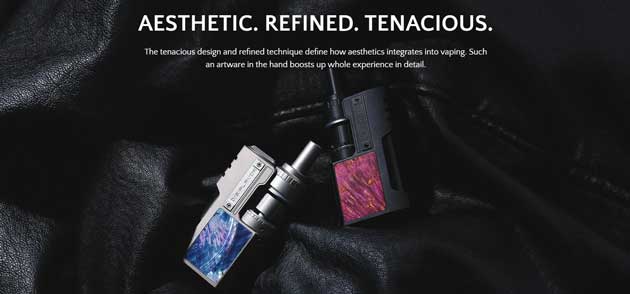 And, the Digiflavor Z1 SBS is small, portable, and stealthy.  You see, it looks to be about the size of a credit card, so you can literally vape anywhere without anyone noticing.  And, the mod's contours and panel make it ergonomic, resulting in an unrivaled experience in the palm of your hand.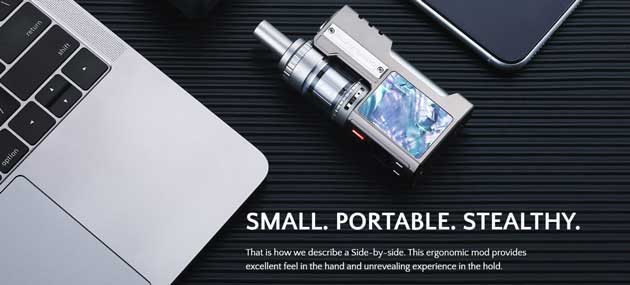 80 Watts Of Power From A Single 18650 Battery
With a maximum output of 80 watts, power comes from a single 18650 battery that must be bought seperately.  This cell inserts into the top of the mod by way of a screw cap and you may recharge the cell via a bottom type-C charge port which is reversible, so it's absolutely effortless to insert the cable.  Moreover, the Digiflavor Z1 SBS Kit can operate in three different modes: variable voltage, power, and bypass.  This results in versatility when vaping on the included Siren3 GTA.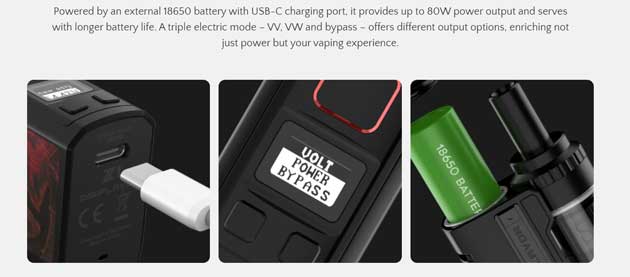 Rebuildable Atomizer & Mouth-To-Lung Style Vaping
The Z1 SBS includes the Siren3 GTA with a single post build deck that is easy to work with.  Compared to its predecessor, this new tank permits you to twist the flat head screws from the top which has the added benefit of being able to utilize a wider range of coil styles.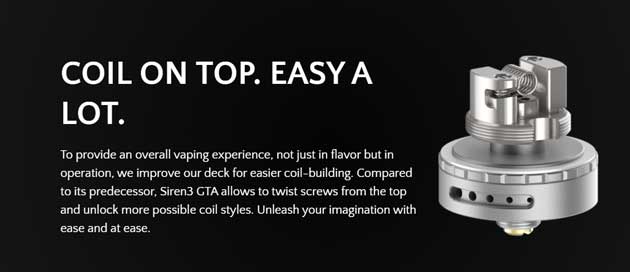 Another advantage of the Siren3 GTA is the innovative airflow to the deck as it is said to be one of the best mouth-to-lung atomizers in the vape marketplace.  Airflow is completely adjustable as well and is configured for the best possible throat hit, something that most of us who vape e-liquids with nicotine look for. And, this atomizer is the best partner for the Z1 SBS Mod in both performance and appearance.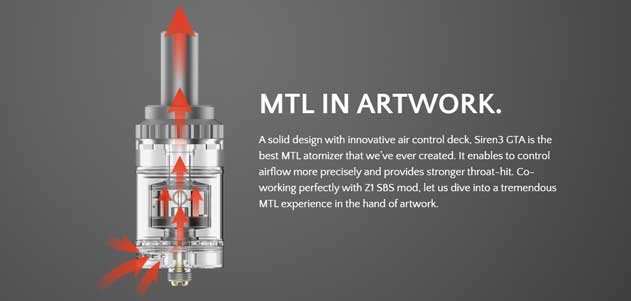 Gallery
Related
Total Views Today: 5 Total Views: 2,658