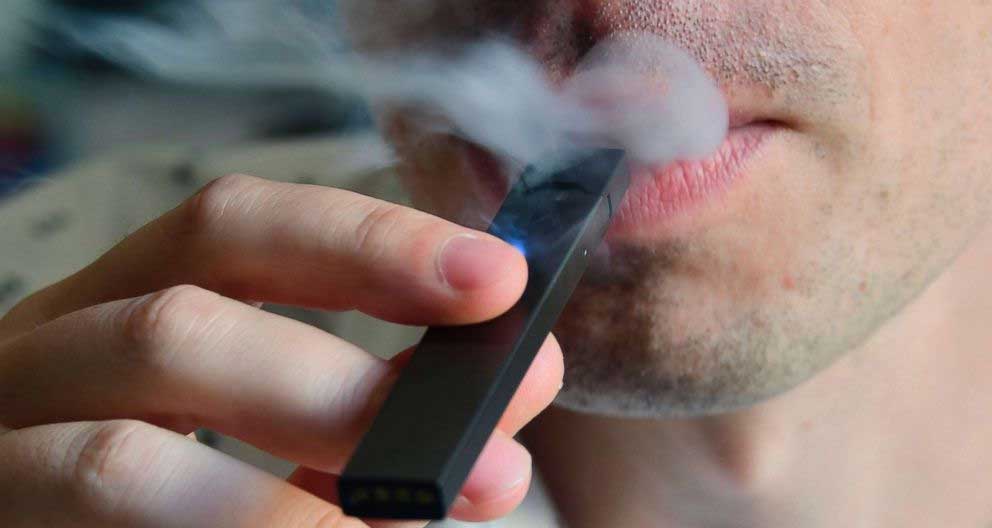 If you are a smoker and you want to finally switch to vaping, the question always comes up exactly how to go about vaping and also the right way to get started.  One aspect that one must remember when beginning your journey is that vaping or using e-cigarettes is quite different from smoking.  But, if you do it the best way, it is sure to satisfy your needs and nicotine cravings. Our guide below explains exactly what setup to start with, choosing the right vape juice and how to properly take a puff.
The Importance Of Choosing The Right Vape Kit
If you are a beginner, it is best to start out with a kit such as a pod system as these setups are easy to operate and also affordable.  You see, pod kits are very easy to use as you simply insert a cartridge into a small battery mod and you can inhale the vapor similary to how you would smoke.  The only thing you'll have to figure out is how to refill the pod, but that is easy enough once you get the hang of it.   And, these all-in-one setups are very affordable, especially compared to smoking, and they are sure to satisfy any nicotine cravings you may have.
Once you graduate from a pod kit, you may want to move on to more powerful box mods to which you can attach sub-ohm tanks or other atomizers and fire them with variable wattage to suit your needs.  These starter kits permit direct-to-lung vaping which means that you don't first stop vapor in your mouth as you inhale the vapor directly into your lungs.  However, due to the fact that you inhale more vapor, the correct strength of your vape juice should be kept under 6mg. Otherwise,  you may suffer from some form of nicotine poisoning.  For health reasons and for safety, it is also important you find out how to clean your vape tank, how to properly charge/insert the batteries, and how to swap out the coils in the tank.
How To Properly Inhale Your Vape
The most important thing to remember when taking a puff is that you usually take longer drags with vaping than you would from cigarettes.  This will ensure a more satisfactory draw since more e-liquid will have time to evaporate on your vape tank's heating element.  And, a smoother puff will also reduce the chance of e-liquid  entering your mouth.
Additionally, you should remember that you can engage in two different vape styles: the previously mentioned mouth-to-lung (MTL) or direct-to-lung (DTL).  With small setups such as pod kit, you will usually engage in MTL vaping. In this case, you should slowly draw on your device and then open your mouth to breathe the vapor into your lungs, very similar to how you would take a cigarette puff. On the other hand, DTL vaping with higher-powered box mods (and some of the newer pod kits) is a much simpler process, but you may have a difficult time avoiding coughs until you get used to it.  The best way to take a DTL hit is by way of a much longer drag while inhaling the produced vapor directly into the lungs. This vape style is definitely not recommended for newbies.
Pick The Right E-Juice
E-Liquids have a lot of flavors to choose from, so the best way to figure out what you like is to buy some sample packs or 30mL bottles to start out.  We really have no flavor recommendation, but if you are a smoker, a tobacco juice may do you right.
More important than the flavor is the nicotine strength of your first vape juice. For a MTL style starter kit, you should probably pick a higher nicotine liquid as this will leave you satisfied. This is especially important for a heavy smoker who is switching to vapingg.  On the other hand, DTL vaping usually entails the use of high wattage mods and sub-ohm coils inside your tank or other atomizer with massive vapor production as the result. Therefore, you should avoid high nicotine e-liquids to prevent nicotine poisoning and reduce the chance of an uncomfortable burning sensation in your throat.  This all means that a nicotine concentration of less than 6mg is recommended for DTL setups.  Some have recommended you cut your nicotine strength in half when switching from MTL to DTL, but even this may be risky. Start slow and work your way up instead.
How To Vape Tutorials
Conclusion
Figuring out the best way to vape is not an exact science. But, you should remember the difference between a MTL and DTL kit and accordingly choose the nicotine strength that best suits your setup.  If you are a beginner, it is very important you understand the different ways of inhaling vapor and that going with a MTL vape kit such as a pod system is best to start out with.
Total Views Today: 1 Total Views: 199