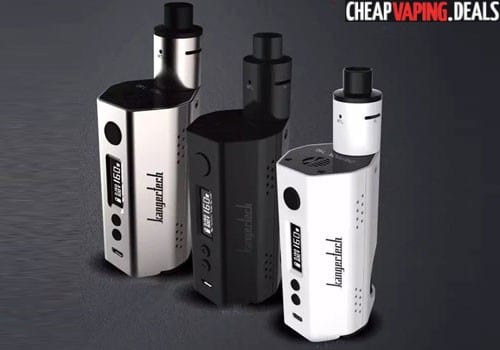 Kanger DripBox
Update: This Item Has Been Discontinued So Check Out Other Squonker Deals Below
This all-in-one rebuildable squonk kit features 160 watts of power, versatile temperature control, a 7ml internal tank, easy refills, airflow control for both MTL and DTL, and side-tension dual-post Clapton RBA coils for building enthusiasts.
Overview
The Dripbox 160W is a more powerful version of Kangertech's previous 60-watt squonk mod with the same name.  The 160w Kit has a massive 160w power output, variable temperature settings, 7ml e-liquid capacity, and supports RBA.  For vaping enthusiasts, dripping has always been preferred because tank systems reduce vape flavors.   But, the requirement of constantly dripping e-liquid can be very annoying to some.  The new squonker takes care of this issue by storing e-liquid in the mod.   When the kit is compressed,  e-liquid is pushed upward to the coil and soaks it, resulting in a drip-like vape.
The entire kit looks amazing with an exquisite design and matching colors for the subdrip RDA and box mod.  The kit is available in white, black, or silver.  The mod is rather large, perhaps because it is powered by two external 18650 batteries easily installed for high-powered vaping without frequent recharges.  Batteries are easily swapped out, but if you don't have an external charger, you can plug the unit into any computer or wall outlet using the included USB cable.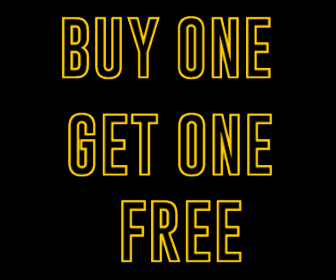 The maximum output power of the mod is a massive 160 watts, and it is compatible with nichronium, nickel, stainless steel, and titanium coil heads.  One of the amazing improvements over the lower wattage Dripbox is that the 160W mod allows temperature control vaping with your coil builds.   The included RBA base/deck allows for easy building with any wire, including Clapton.  Variable temperature modes are compatible with Ni200 and titanium heads.
The airflow with the drip box is adjusted by installing one of two drip tips that are included.  If you enjoy mouth-to-lung vaping, use the drip tip with 2mm intake holes and if you like direct-to-lung, use the tip with 13mm holes.  With purchase, you'll also get an interchangeable Chuff cap.  The mod's tank capacity is 7ml, so you won't have to refill it that often.  And adding juice is very easy and mess-free.
Features
Dimensions: 24mm x 84mm x 56mm or 0.94″ x 3.31″ x 2.2″
Weight: 9oz or 255g
Amazing design
Juice delivery via the squonk system
Maximum power: 160W
TC Mode compatibility: Ni200 and Ti
Includes two pre-built coils
Option to use a ceramic coil (not included)
Simple to use RBA deck/base
7ml internal tank
Easy refills
Powered by dual 18650 external batteries
Onboard charging system
Adjustable airflow
Two drip tips for vaping preference
Swappable chuff cap
Gallery
Total Views Today: 1 Total Views: 478