Review By Naomi Vape Reviews – Follow On Twitter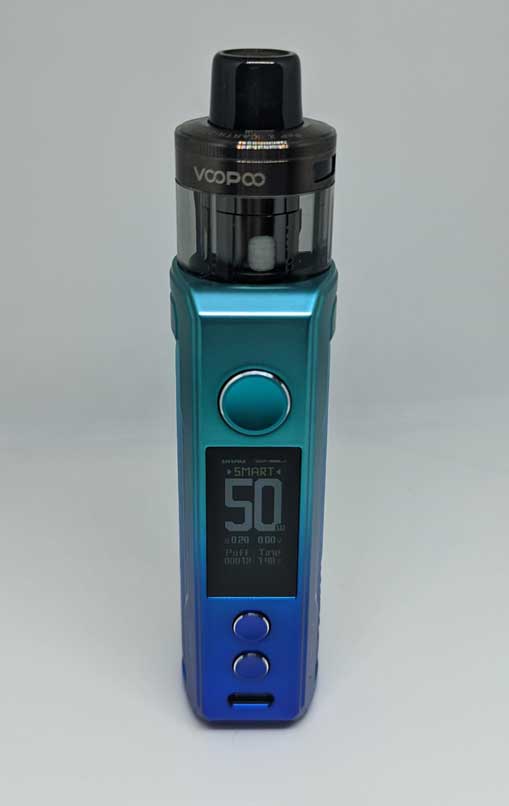 Review Sponsored By Voopoo
Thanks to Voopoo for sending me the Voopoo Drag S2 to review!  Disclaimer: This review is my own thoughts, and I am not associated with anyone at Voopoo, nor am I being paid to write this review.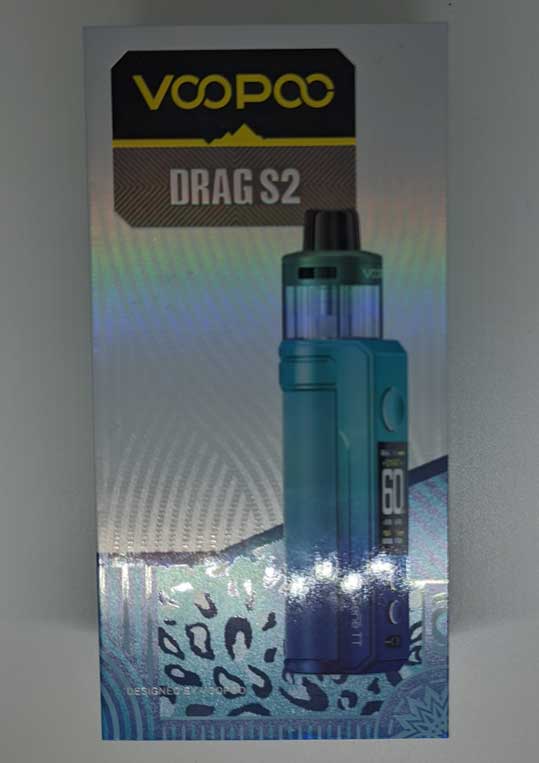 In The Box
DRAG S2 Device (2500mAh Built-in) *1

PnP X Cartridge DTL (5 mL) *1

PnP X (0.2 Q) *1

PnP X (0.3 Q)*1

User Manual *1

Type-C Cable *1 (Charging Current: 5 V/2A)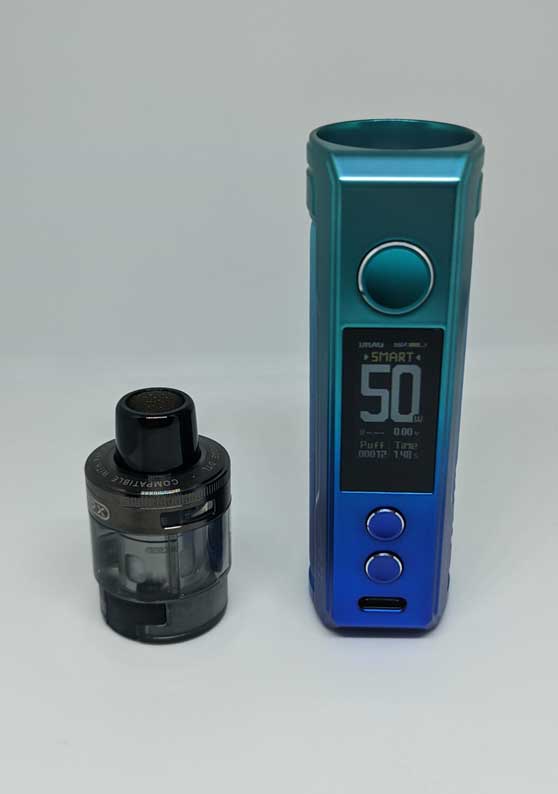 Specs
Size: 122 31.8*28.6 mm

Battery: 2500 mAh(Built-in)

Input Voltage: 3.2-4.2 V

Power Range: 5-60 W

Charging Voltage: 5V/2A

Resistance Range: 0.1-3.00

Capacity: 5 mL (Standard Version)/2 mL(TPD Version)

Other Optional Coil: Compatible with all PnP X coils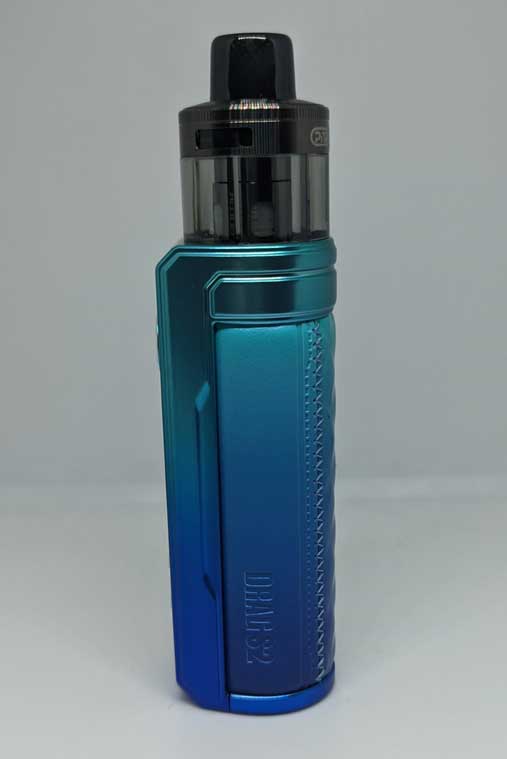 Design
I could barely find anything about this device yet, because of how new it still is. I couldn't even find what other color options there are. I have seen one other color online and that seemed to be a Pearl White version. The color I got is called Sky Blue and I really love the look of it. It starts with a lighter blue at the top and goes into a darker blue with a gradient over the device. It has quite a big screen on the front which lets you know everything you would need to know while vaping. There is a big fire button above it and two smaller (+ & -) buttons below it. Below that is the USB-C port for charging, so you can charge this device when it's standing up really right. On the round part of the device is placed some sort of faux leather that feels nice in the hand when holding the device.
On the screen at the top right is the battery bar and percentage. Below that is the mode you have the device in. Huge on the middle of the screen is your power (wattage) setting. Below that on the left is the ohms of the coil that's in the device and on the right the voltage. All the way at the bottom of the screen is your puff counter on the left and your puff timer on the right.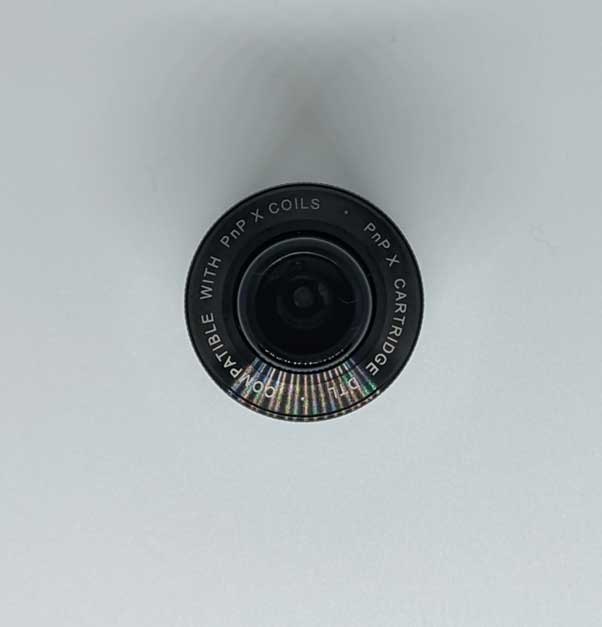 Pods & Coils
The device comes with one pod, the "PnP X Cartridge DTL". I was not able to remove the drip tip from the device, so if you want more of an RDL or MTL vaping experience, you'd have to buy a different pod for this. The device seems to be more directed to the DTL vapers. The device came with a 0.2ohm coil pre-installed and a spare 0.3ohm coil. The pod holds 5mL of juice, which I think is an average amount for a DTL pod mod. The PnP X platform is a new platform, only compatible with the Drag S2 & X2, but in the future with many more devices to come. They are not compatible with the former PnP platform. The pod did remind me a lot of that from the Drag H40, but this one is a bit wider. It implemented the same kind of airflow control. It's a little bit different though. You twist the tank and hold the metal piece below the drip tip. That's how you can set the airflow as tight or loose as you'd like.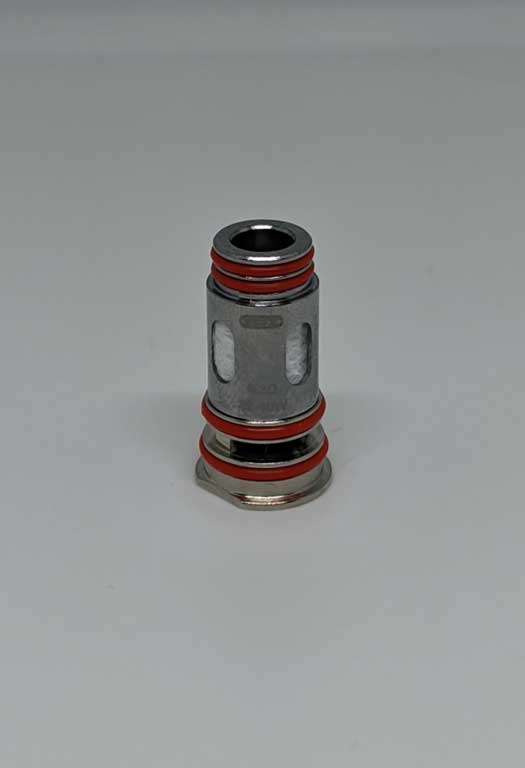 Performance
Honestly, it felt like a performance we are used to from Voopoo. The PnP coils are already up there with some of the best premade coils out there. Voopoo promises these new pods and coils are even better than what we are used to from them. They promise 4 times as long with these coils as the previous PnP coils, which honestly could be true. My first coils are still going strong, but I haven't spent long enough with PnP coils to really compare them. I do really like the way they vape. They are very flavorful and the amount of vapor that you get with this relatively small device is really impressive.
I was also really pleased with the screen and the adjustment options. You can choose a mode to your liking. I always tend to keep devices like this in smart mode, to prevent instantly burning my coil. The smart mode detects the PnP X coil you put in and automatically sets it to the best recommended wattage for the ohms of the coil. You can also put it in RBA mode so you can change the wattage to the entire range of the device (5W-60W). There is also an eco mode for power saving.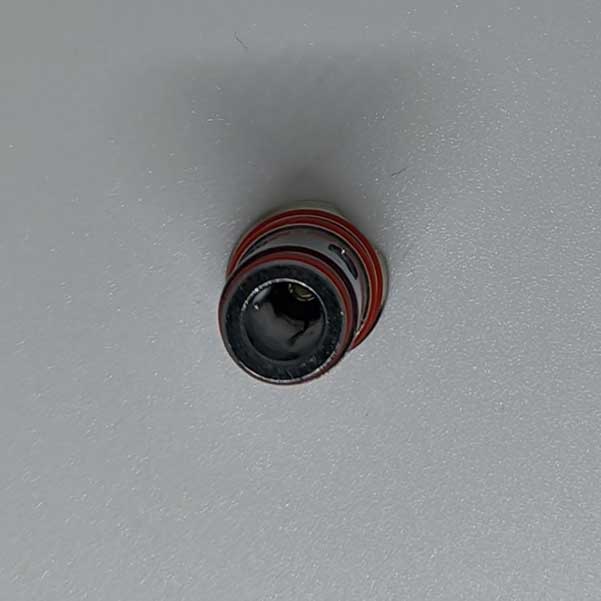 Pros
Adjustable wattage

Airflow control

Smart mode

Relatively big battery

Built-in battery (personal preference)

Lot of coil compatibility (PnP X)

USB-C port on the front

Flat (rubberized) bottom for standing secure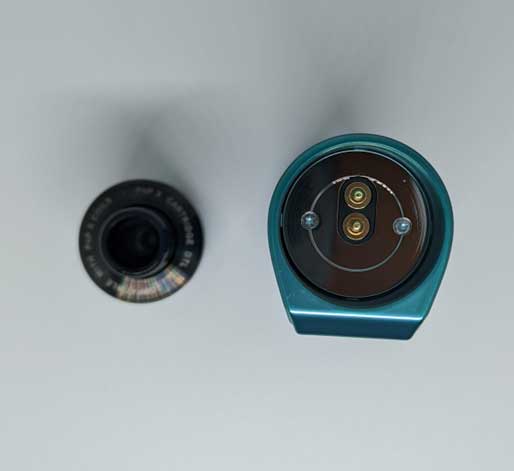 Cons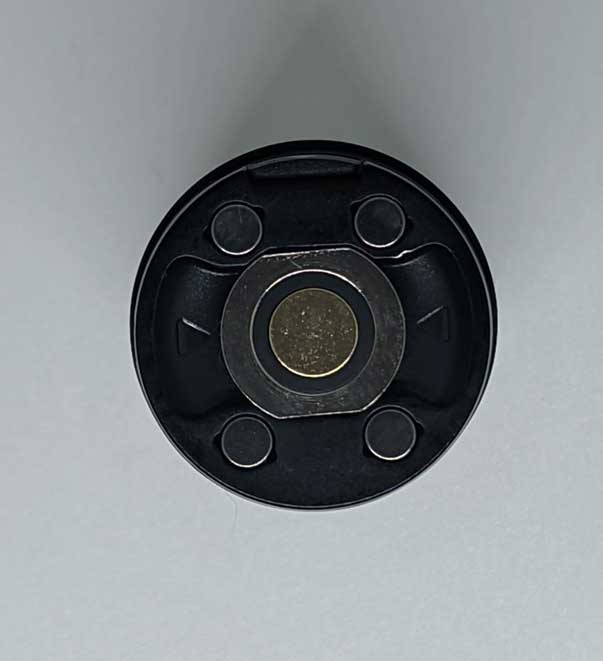 Verdict
The Voopoo Drag S2 is a very good addition to the world of vaping devices. With its unique design, including a very stylish Sky Blue color option, and a screen that displays the most important details, it's an eye-catching device. The PnP X Cartridge DTL pod offers a 5mL juice capacity, making it ideal for DTL vaping. The PnP X coils deliver very good flavor and vapor production, continuing Voopoo's reputation for quality. The device's smart mode and adjustable wattage options provide flexibility and convenience.
In my opinion, the Voopoo Drag S2 is a strong contender in the pod mod category. While it lacks some features like auto draw, it compensates with its design, performance, and coil compatibility. Whether you're a flavor chaser or cloud enthusiast, the Drag S2 has something to offer. It's well-suited for those who appreciate style and versatility in their vaping experience. In conclusion, the Voopoo Drag S2 is a promising device that's sure to please many vapers.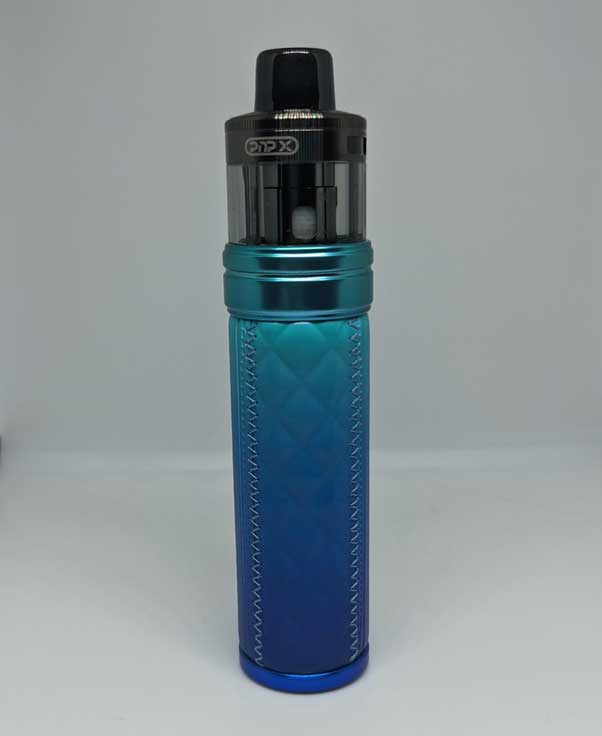 About Naomi Vape Reviews
My name is Naomi and I am from the Netherlands. I am now 24 years old and have been vaping for a little over a year, after smoking cigarettes for way too long. Pretty soon I had my little stash of pod devices and I started to make my own e-juices.  I noticed I liked to compare devices and share my opinions about them, so eventually I started writing reviews for fun about the devices I bought myself. After doing a few of those, I contacted some companies and noticed companies were also starting to contact me to review their products.  I'm open to trying almost any vape-related product, as long as everything I need to test and review it comes in the box.  I almost can't believe I haven't touched a cigarette in over a year! Let's stay smoke-free together and live better through science.
Total Views Today: 1 Total Views: 55