Review By Naomi Vape Reviews – Follow On Twitter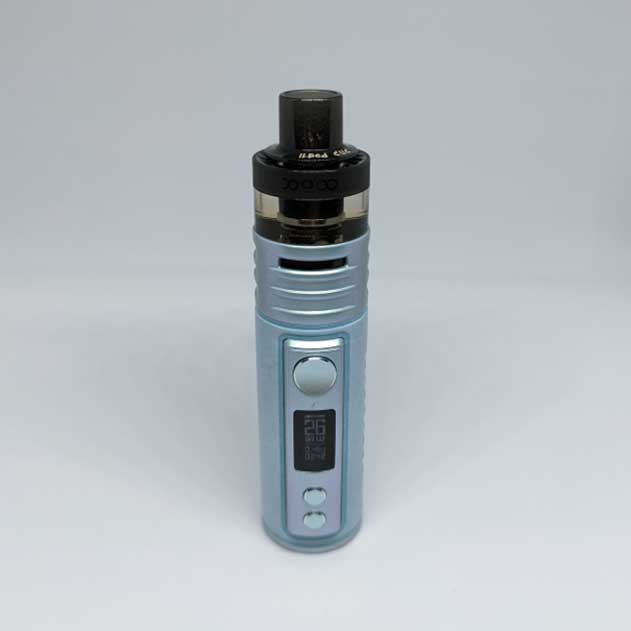 In The Box
1 × Drag H40 Device
1 × PNP pod II
1 × PNP-VM3 0.45 ohm coil
1 × PNP-TW30 0.3 ohm coil
1 × PNP Platform Card
1 × Type-C Cable
1 × User Manual
Specs
40W Max Power
PNP Pod II Platform
1500mAh
Rotate pod to adjust airflow
5ml pod capacity
56-inch OLED display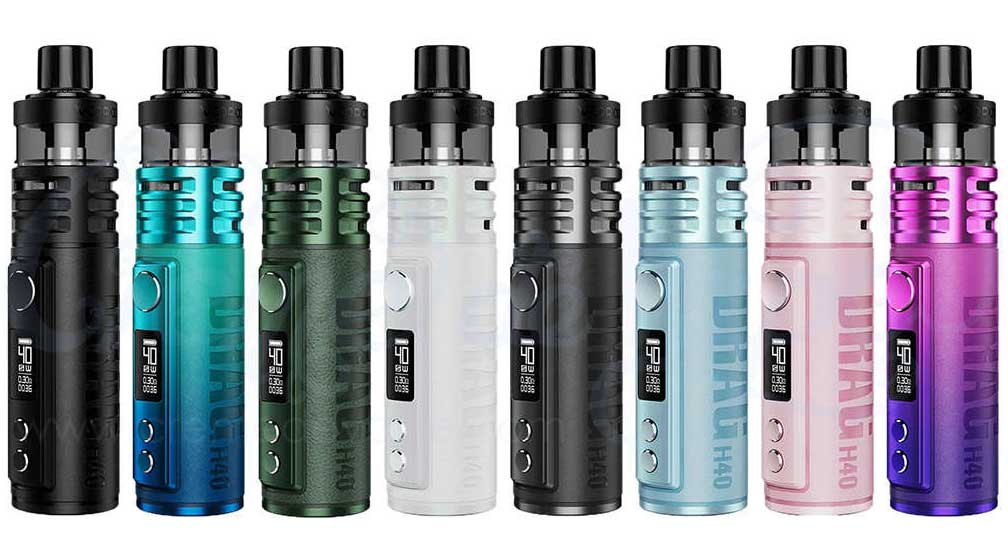 Design
The device comes in 8 different colors. I received the Snow Blue to test for this review. It has an OLED screen on the front, with the fire button above it and a + and – button below it. The little screen shows you the battery, wattage, mode, resistance and a puff counter. The device itself is perfectly round, with a little panel sticking out where the buttons and screen are. It has a leather-looking and feeling finish around it, with branding for the device on it. Honestly, it's a very good and subtle-looking little device, with a lot of power to it. I honestly think this is one of the best-looking devices Voopoo has put out there.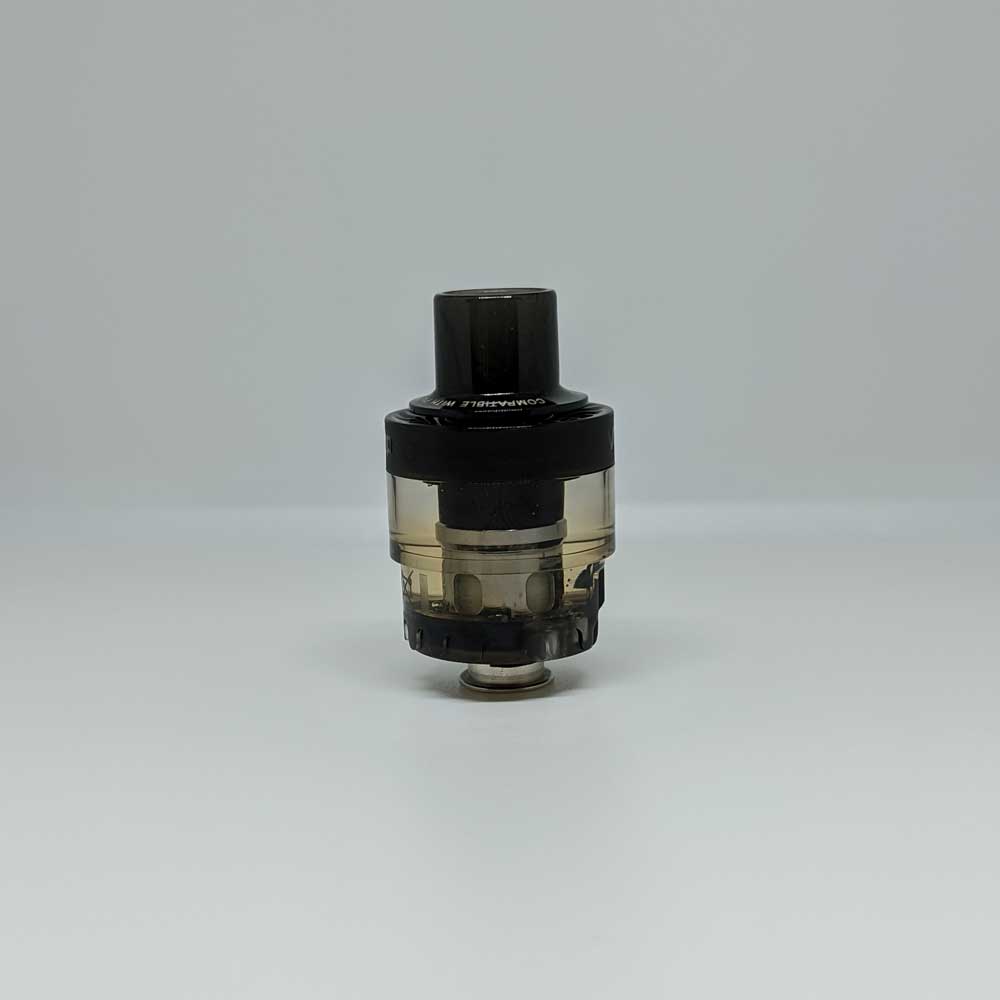 Pod & Coils
This seems to be a pretty new pod that Voopoo is very proud of, and for good reason if you ask me. Even though it has side fill, it doesn't bother me that much. The pod has a pretty big capacity of 5ml, so taking it out of the device to fill it, doesn't seem like a problem. Side and bottom fill devices are also less prone to leaking, so I understand why manufacturers still go for it. The rubber plug you have to pull out to fill it feels a little bit flimsy, but it seems to hold up while refilling the pod.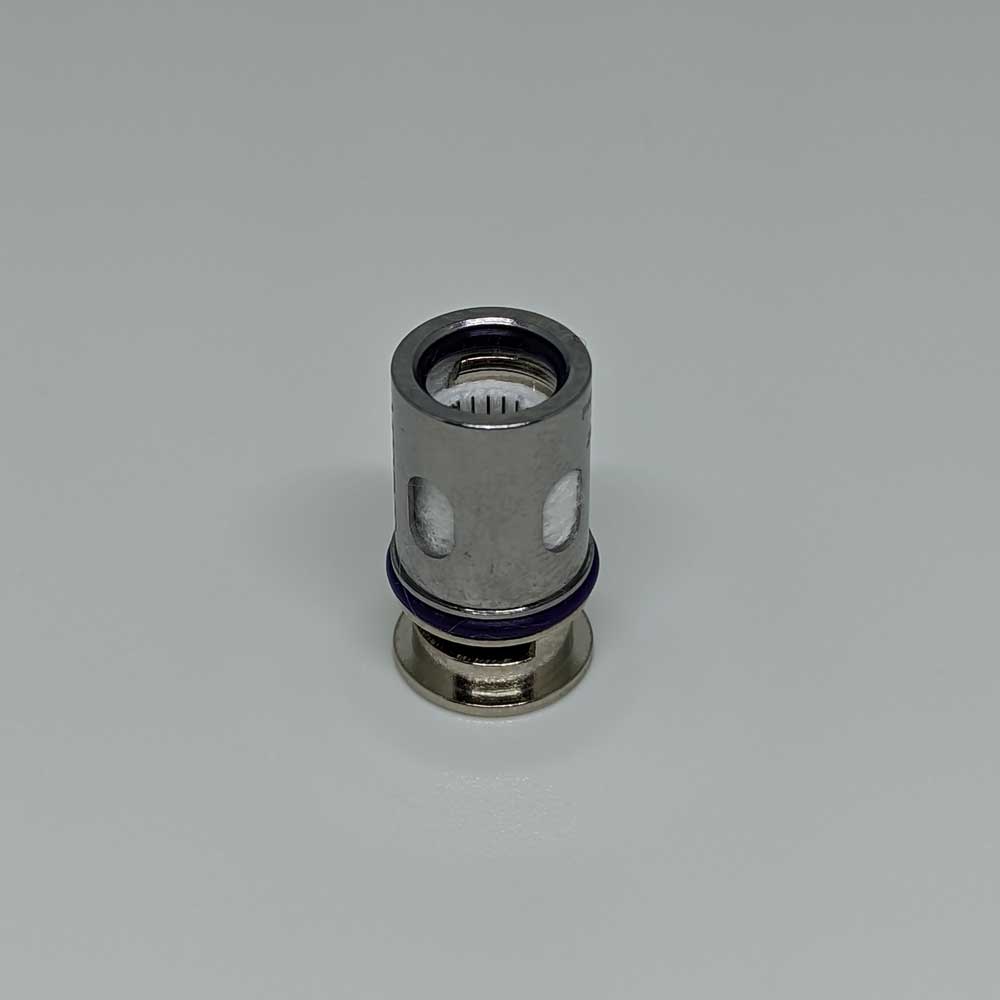 In the box were a 0.3 ohm and a 0.45 ohm coil and since I'm more directed toward the MTL and RDL vaping, I started with the 0.45 ohm coil. Flavor and cloud production both really impressed me on this device. It seems to be perfect for the vapers who like a little bit more restricted draw.
The 0.3 ohm coil is definitely designed for the cloud chasers who go for a DTL style of vaping. I was really surprised by the huge clouds this little device produced.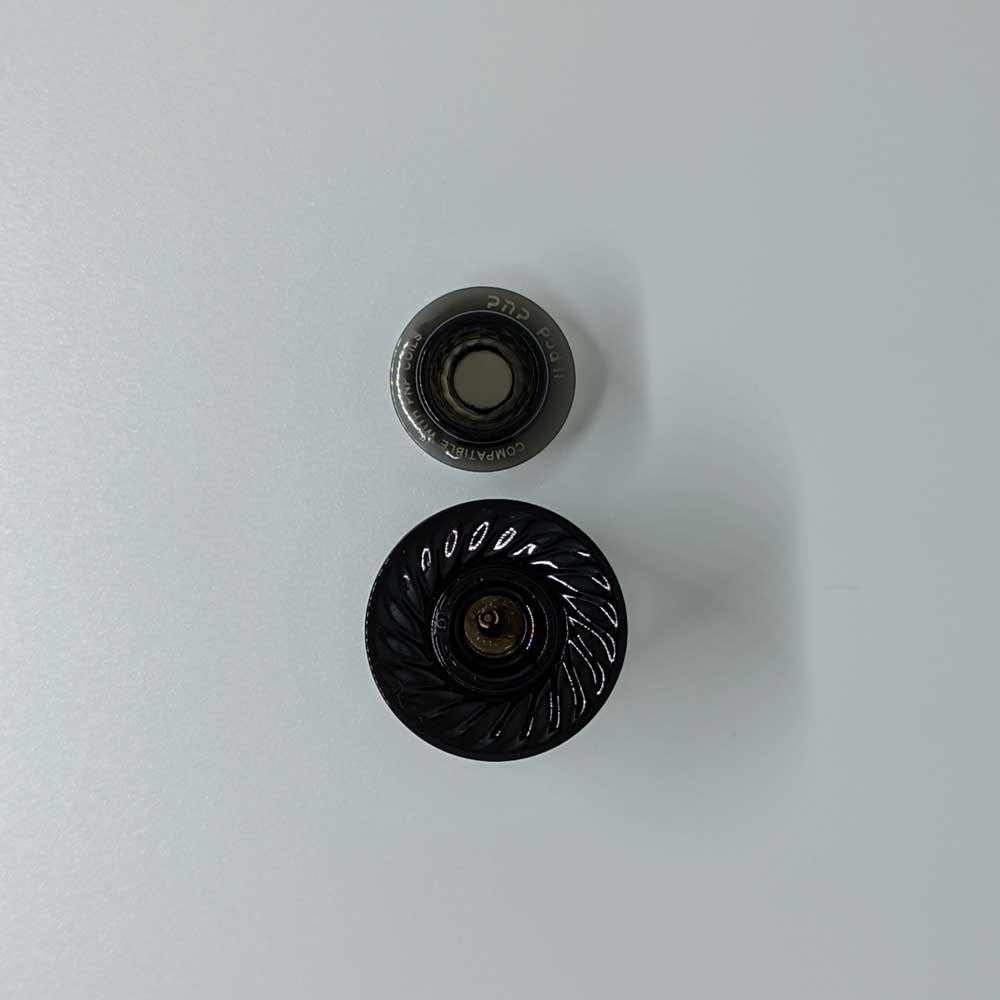 Performance
Honestly, a 1500mAh battery doesn't sound that big for a device that does RDL and DTL, but it feels a lot bigger than that. I've personally been switching between MTL and RDL a lot when using it, with the occasional DTL hit as well, but how long the battery lasted still really surprised me. It got me through a day easily with normal to heavy use.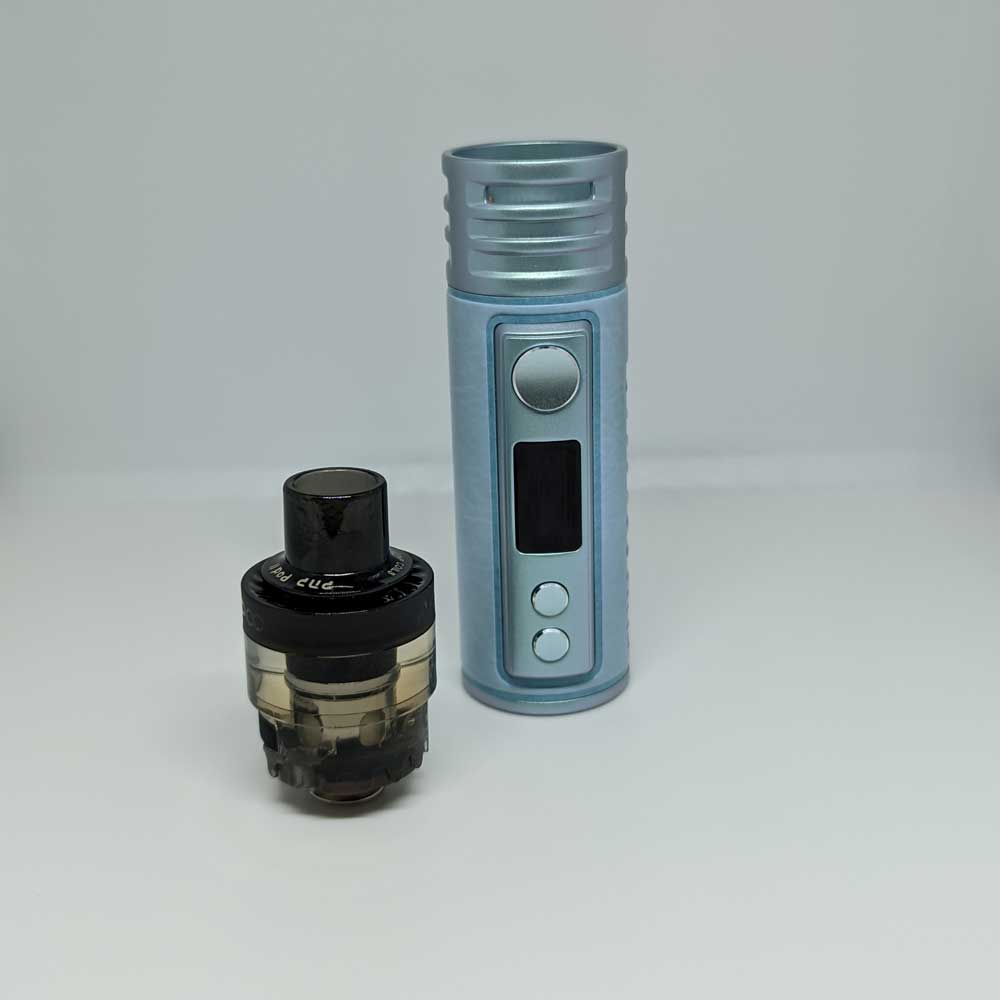 You can adjust the airflow on the Drag H40 Pod System by twisting the pod when it's in the device. There are these teeth sticking out of the part where the pod sits and the pod itself has grooves that these fit into perfectly. When turning the pod, it makes those teeth turn with it, controlling how big or small your airflow hole is. Because of how accurate the airflow control is, you can easily do an MTL style of vaping with the 0.45 coil if you wanted to. The device is also compatible with the series PnP coils and there is an MTL mouthpiece sold separately, so that would of course be better for a proper MTL draw. You can also put any 510 drip tip you have on there. The options this device delivers really give you the opportunity to finetune your vaping experience. Whether you like DTL, RDL or MTL, the drag is easily adjustable to your liking.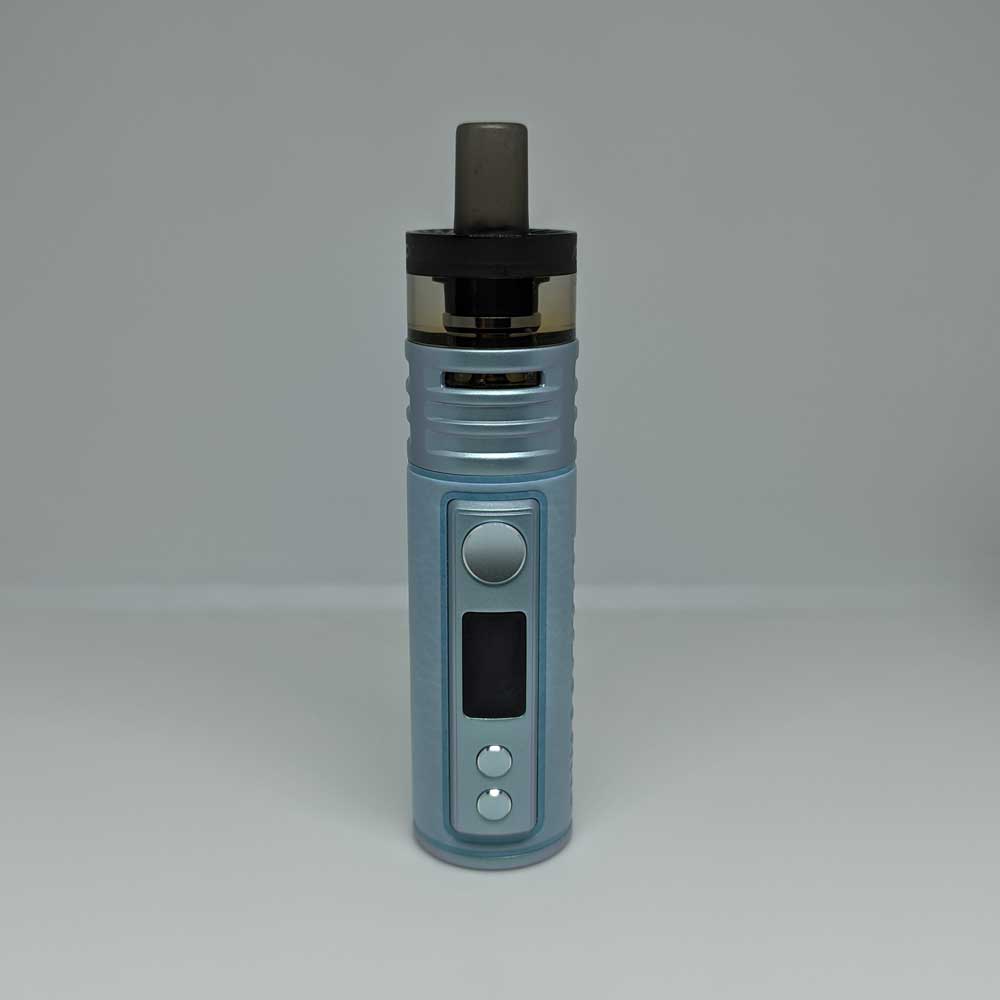 The fire button for the device is very responsive. When pressing it, vapor is immediately released for a smooth and flavorful inhale. I didn't experience any lag or delay.  I also didn't experience any significant leaking with the device, other than the occasional little drops on the magnets that hold the pod.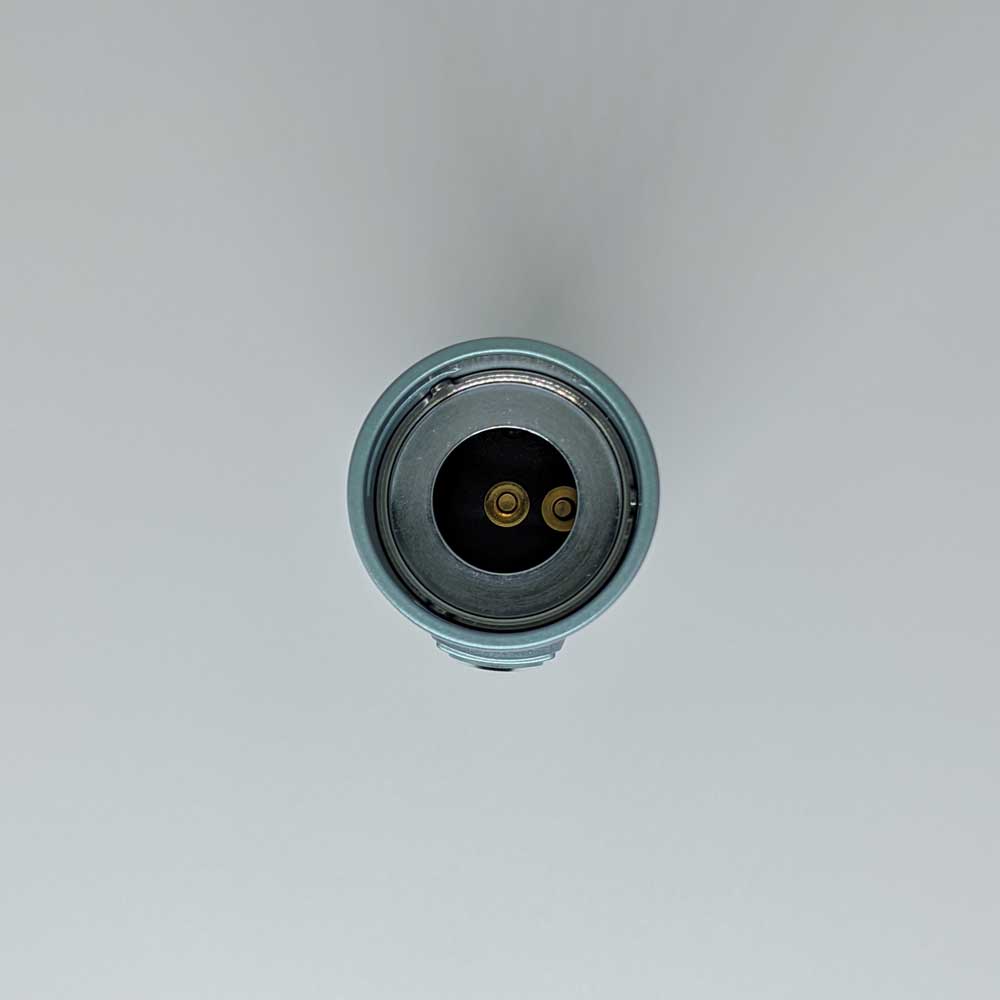 The device also has smart mode and RBA mode. In RBA mode, you can choose to use any wattage ranging from 5 to 40 watts. Smart mode makes sure you can only use the wattage that is recommended for the resistance of the coil that you are using.
Pros
Very compact for a DTL vape
Relatively silent compared to other DTL devices
PnP coil compatibility
Responsive fire button
Easy to use
Good flavor
Battery life
Smart mode
Very accurate airflow control
Can fit any 510 drip tip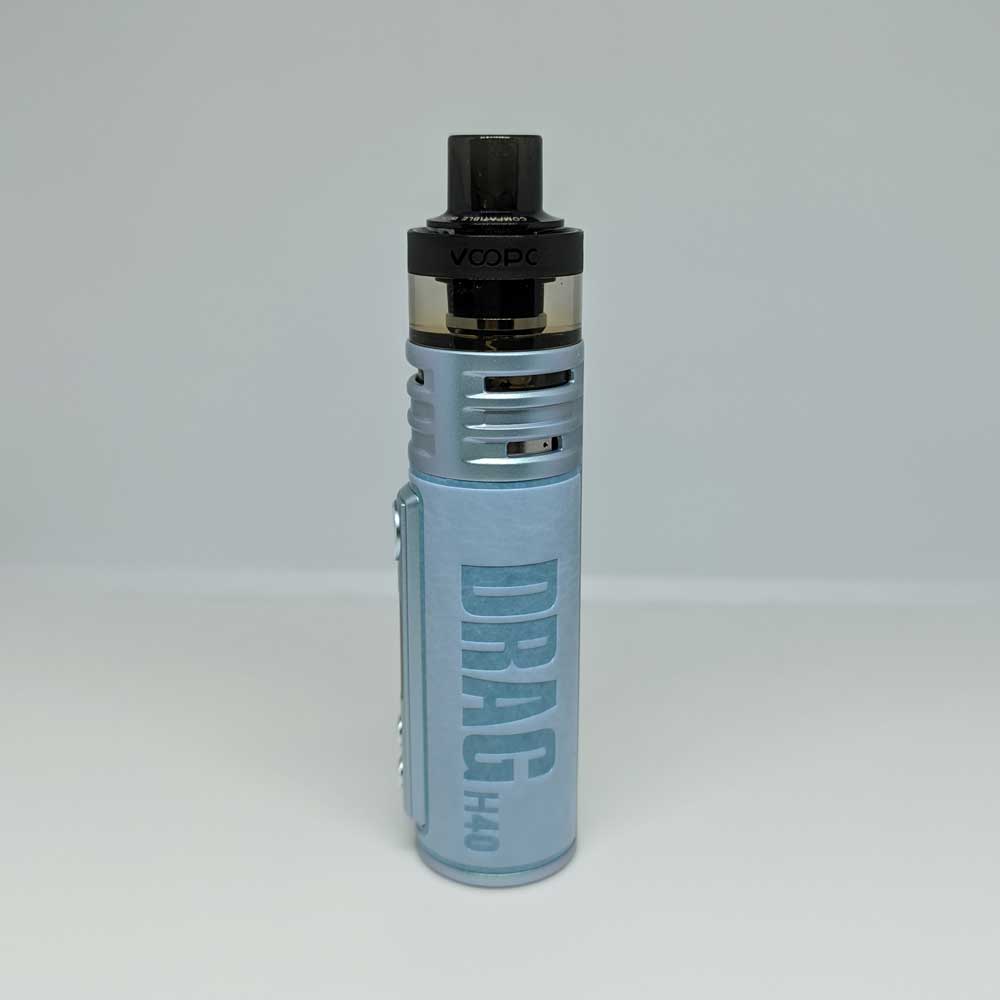 Cons
No autodraw
No MTL mouthpiece/coil in the package
No passthrough vaping while charging
Verdict
The tiny Voopoo Drag H40 Pod Kit really surprised me. There is a lot to like about it: design, performance and versatility. It has responsive buttons, a comfortable form factor and a responsive button that doesn't seem to fail. The 5ml pod capacity is pretty impressive compared to other pods on the market.
The 1500mAh battery offers longevity and feels bigger than claimed, even when vaping RDL and DTL. It's user-friendly, featuring its smart mode option for coil protection and the innovative implementation of the airflow control.
I think it's a big pro that the device uses PnP coils that are loved by myself and a lot of other people in the vaping world. The only little downfalls of the device to me are that it doesn't have autodraw and that the package comes without any MTL equipment. The button however being so responsive makes up for this and those MTL parts are easily bought separately.
Overall if you ask me I'd say it would be a good, versatile and reliable option to have as a vape and I would definitely recommend it.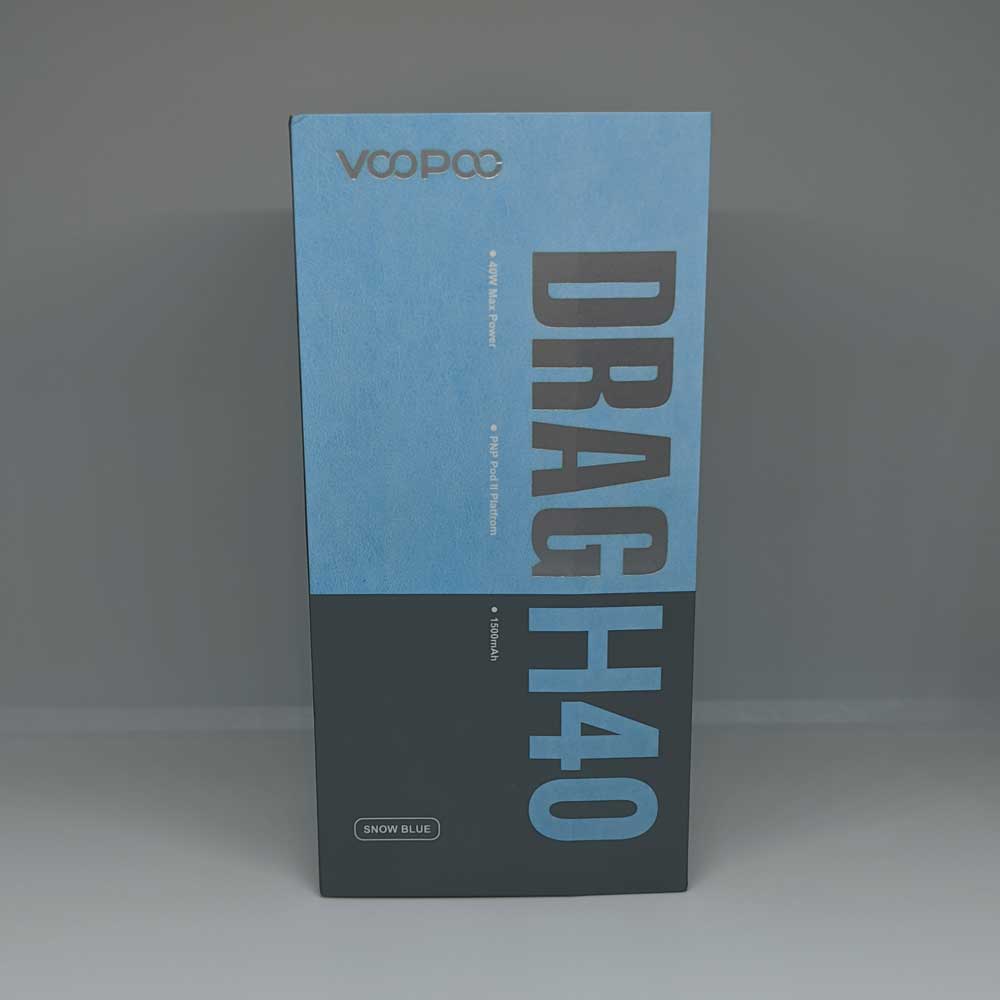 About Naomi Vape Reviews
My name is Naomi and I am from the Netherlands. I am now 24 years old and have been vaping for a little over a year, after smoking cigarettes for way too long. Pretty soon I had my little stash of pod devices and I started to make my own e-juices.  I noticed I liked to compare devices and share my opinions about them, so eventually I started writing reviews for fun about the devices I bought myself. After doing a few of those, I contacted some companies and noticed companies were also starting to contact me to review their products.  I'm open to trying almost any vape-related product, as long as everything I need to test and review it comes in the box.  I almost can't believe I haven't touched a cigarette in over a year! Let's stay smoke-free together and live better through science.
Total Views Today: 1 Total Views: 140