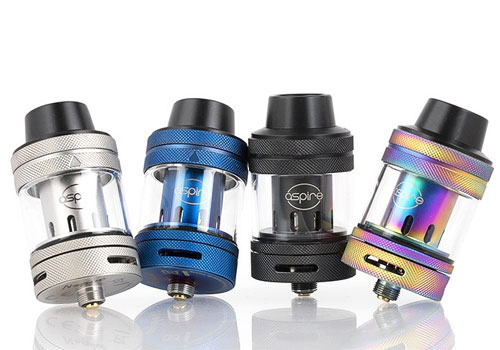 Aspire Nepho Mesh Sub-Ohm Tank
The Nepho Tank features a 4ml tank reservoir, easy top fill system via a sliding top cap, triple bottom adjustable airflow and two different coil options (including a mesh coil) with effortless push/pull installation.
Video Review
Overview
The Aspire Dynamo kit also includes the Nepho Tank. It works with two different coil options. The first is a 0.5ohm head that fires in the range of 65 to 75 watts and utilizes a kanthal heating elements. Or you may enjoy the 0.15ohm Mesh coil that is sure to provide exquisite flavor and fast heating. It fires in the range of 60 to 75 watts. Both coil options are going to fire well thanks to four massive wicking ports. Inserting coils is said to be simple thanks to plug style installation. To swap out the head, simply unscrew the base, pull out the used coil and insert a new one. This make the installation process a lot easier and less messy.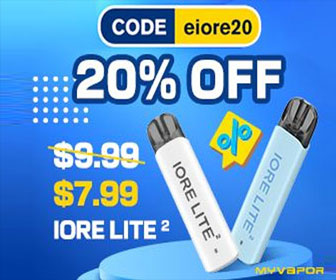 The Nepho is made from stainless steel and has a 4ml juice reservoir that is made from Pyrex glass. To add juice to the tank, the top cap slides over and you can squirt juice into the exposed fill port. Airflow on the tank occurs via triple bottom air inlets that are easy to adjust to your liking. Flavor is said to be produced quite adequately, especially since it works in combination with a wide bore delrin drip tip at the top and the massive wicking ports on the coils. This results in what Aspire calls a "breath easy" airflow system that prevents dry hits and results in plenty of flavor, especially with the mesh coil installed.
Aspire Dynamo Kit Features & Specifications
Height: 46mm
Made from stainless steel and glass
Juice capacity: 4ml
Sliding top fill system
Delrin wide bore drip tip
Triple bottom air inlets
"Breath easy" airflow for exquisite flavor
Exquisite flavor output especially with mesh coil
No dry hits
Fully adjustable
Coil system
Plug style mess-free installation
Massive wicking ports for ultimate flavor production
Included: 0.15ohm mesh coil | 60W to 75W
Included: 0.5ohm kanthal coil | 65W to 75W
Fast heating
Large heating surface
Exquisite flavor
Large wicking ports
Related
Total Views Today: 1 Total Views: 153