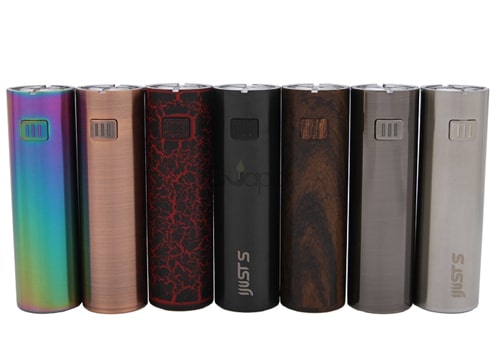 Here's a fantastic deal on the Eleaf iJust S E-Cigarette Mod or Starter Kit. 
Overview
The iJust S is a brand-new vape starter kit from Eleaf.   It is easily refilled and detached and features a more powerful 3000mAh battery than other iJust devices.  It is available in black or silver.
Combined, the tank and tube mod measure 139mm in height.  The kit is constructed from stainless steel and a pyrex glass tank.  The tank capacity is a decent 4ml, and refills are very easy by simply removing the top cap and adding e-liquid through one of two holes.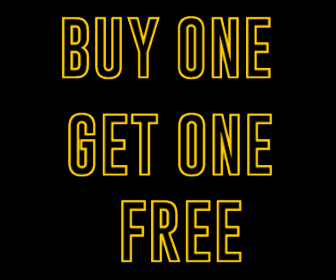 The tank features a brand-new airflow design for better flavor production.  It is adjustable by rotating the AFC ring located at the tank's bottom.
The atomizer utilizes a new ECL SS316 0.18Ω coil head with larger e-juice wicking holes to produce amazing flavor.  If you want to use the tank with other mods, it can work at high wattage and can be used in power mode, bypass mode, smart mode, temperature control (SS) mode, and TCR mode.  
For easy maintenance, the entire kit is easily disassembled.  This makes cleaning the atomizer and mod parts a very simple process.
The mod is said to be easy to operate.  Turning on/off and firing the mod is done by simply pressing or holding down the fire button.  Voltage or wattage is not adjustable as this is a mechanical mod.  Because of this, the output level adjusts automatically according to the battery's voltage level.
The unit features a humongous 3000mAh battery capacity which will last a long time without recharging.  The battery is charged by connecting its USB port to any wall adapter.  The onboard charging setup will take about four hours to be topped off and charged with a 1 amp current. Battery safety protections are also built into this kit, such as over-current, over-discharging, and over-charging prevention.
Features
iJust S Atomizer:
Dimensions: 24.5mm x 62.5mm
304 stainless steel construction
Pyrex glass tank
510 threaded connection pin
Tank capacity: 4ml
Easy top-fill system
Easily disassembled
Adjustable airflow control for flavor
Pre-built an EC 0.3Ω coil
Includes an EC 0.5Ω coil
Includes the new ELC 0.18Ω coil
Use with other mods
iJust S Battery:
Dimensions: 24.5mm x 81mm
Made from stainless steel
Massive 3000mAh battery
Long battery life
1A USB charging
Easy operation
Dual circuit protections
510 springloaded connection bezel
Total Views Today: 1 Total Views: 1,545