iJoy Nic: 2mL Tank For Nic Salts or Standard E-Liquids
Here's a cheap deal for the iJoy Nic Tank Tank. This atomizer features bright color options, a 2mL juice capacity, a slide-to-open top fill system, massive wicking, bottom adjustable airflow, a nic salt coil, and a sub-ohm coil that is said to produce a strong throat hit.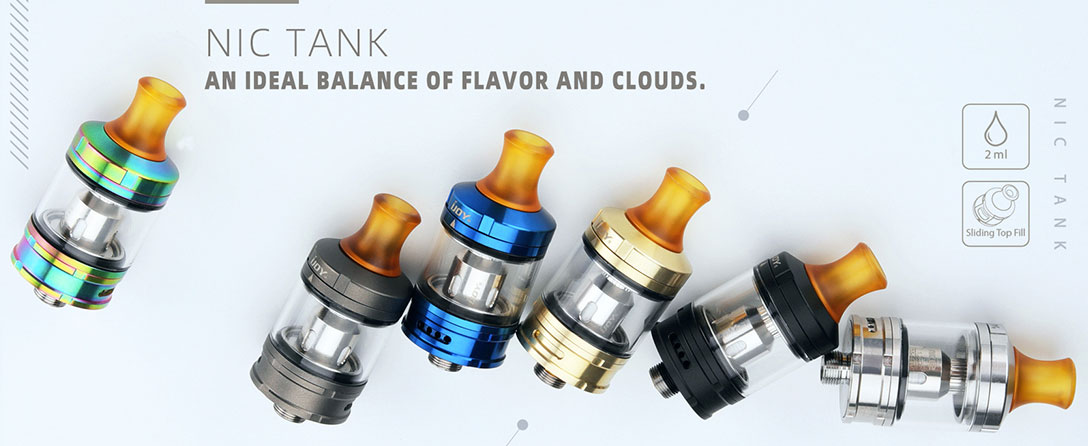 Six Color Options
With a compact design, the Nic Tank is available in matte black, matte gunmetal, mirror rainbow, mirror stainless steel, mirror gold, and mirror blue.

Specifications
The juice reservoir of the Nic can hold up to 2mL of e-liquid and is refilled via an effortless top fill system that involves sliding the top cap to access a filling slot. With dimensions of 21mm x 46.2mm, this atomizer is portable and all the materials used are high quality and are food-grade to ensure a safe vape experience.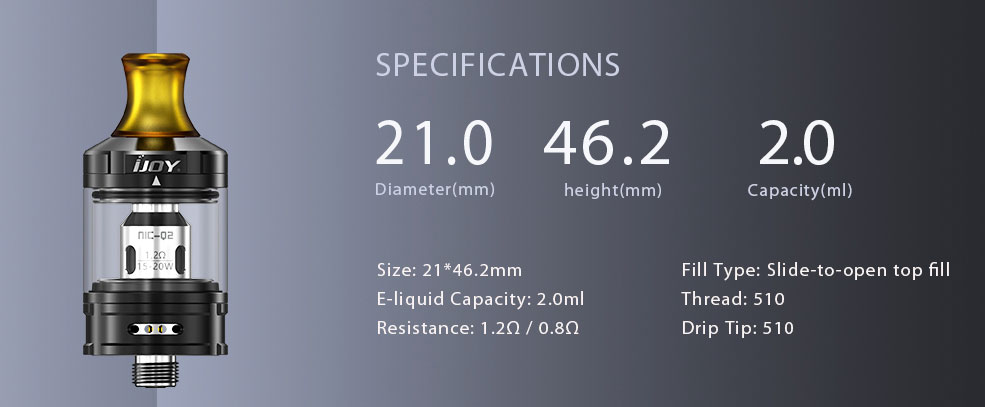 Ergonomic Drip Tip
The 510 drip tip is perfectly crafted so it has an ideal fit in the mouth. In combination with airflow, its design is ideal for the best possible flavor and vapor production.

Dual Bottom Adjustable Air Slots For Better Taste
The Nic Tank has a smoother airflow system for better taste production. This is thanks to two bottom adjustable airflow slots that permit accurate control of air intake to produce massive vapor and flavor.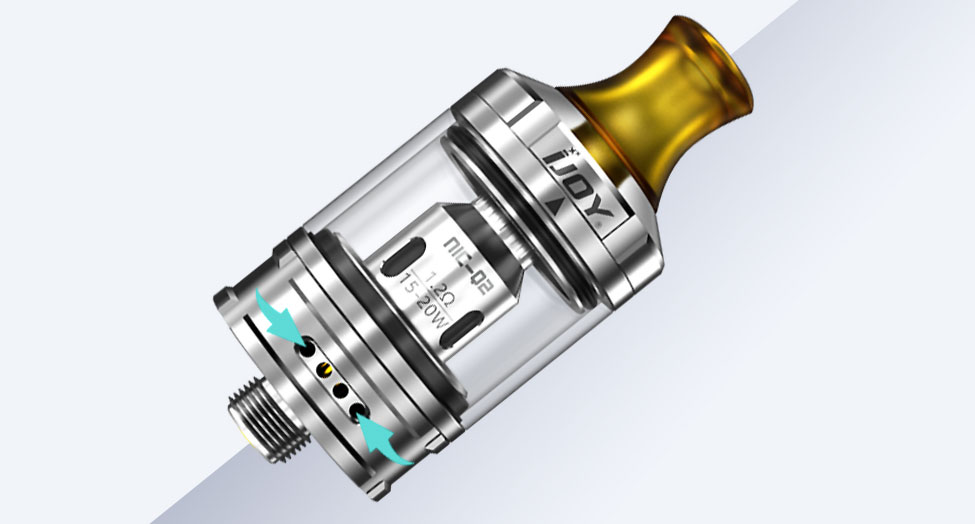 Three Coil Options & RTA Deck
With purchase, you will receive the NIC Q2 coil that is perfect for nicotine salt e-juices. The heating element in this coil has a 1.2ohm resistance, dual cotton, a maximum  20 watts of power, and a massive heating surface for pure flavor and tons of vapor. Also in the package is the 0.8ohm coil with a max output of 25 watts, triple cotton, a wide heating area for huge vapor and flavor. Available in the marketplace is an optional 0.6ohm head that has four massive wicking slots, and 30 watts of output for optimal flavor and huge vapor. Finally, coil builders may prefer the fourth optional DIY Nic RTA deck that has a power range of 25 to 30 watts.
Four Massive Wicking Slots
The coil is built with four large wicking holes around its circumference.  This enhances the speed with which e-juice strikes the cotton and ensures the cotton is fully saturated which prevents burnt hits and ensures tons of the original flavor.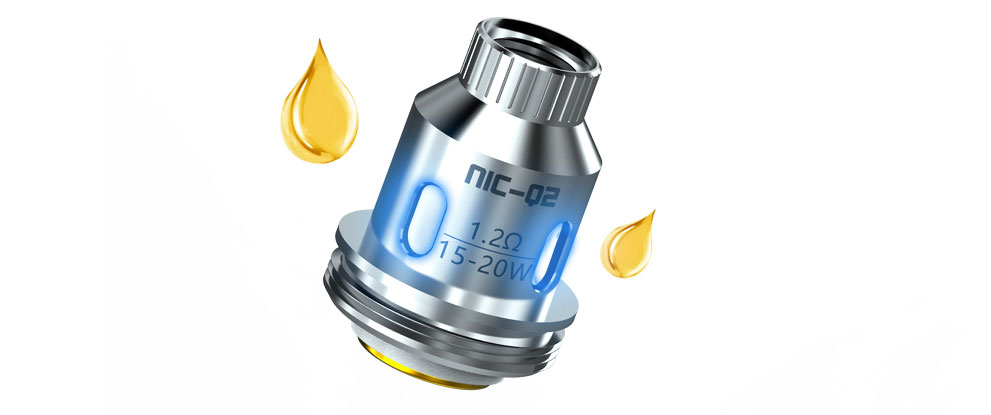 Related Deals
Total Views Today: 1 Total Views: 143