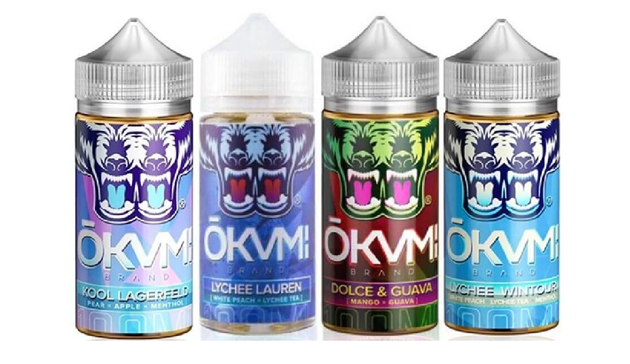 Okami E-Liquids Deals
Right now at Eightvape, you can get Okami E-Juices for just $8.99/100ml. These liquids feature a wide range of unique flavors (and names).
Flavors
Haute Mocha: The flavor of a delicious cup of chocolate-infused coffee combined with a shot of espresso. For coffee and drink vape juice lovers, Okami's Haute Mocha provides an ideal fusion.
Kool Lagerfield: A fusion of crisp red apples and juicy pears with a touch of menthol. This combo of freshly picked apples with exotic pears and cool mint flavors makes Kool Lagerfield from Okami hard to stop puffing on.
Lychee Lauren: A fresh fusion of white peaches and lychee tea.  It's ideal for chillin' all day. If you're a fan of tropical fruits then you'll fall in love with Lychee Lauren from Okami.
Lychee Wintour: A combination of exotic white peach,  lychee tea, and a touch of menthol. The fusion of juicy peach and tart lychee with ice cold menthol makes this one absolutely delicious.
Dolce and Guava: A refreshing combo of sweet mango and tropical guava, ideal for chillin' all day. If you like tropical fruits, this one is sure to light up your taste buds.
Related Juice Deals
Total Views Today: 1 Total Views: 1,332