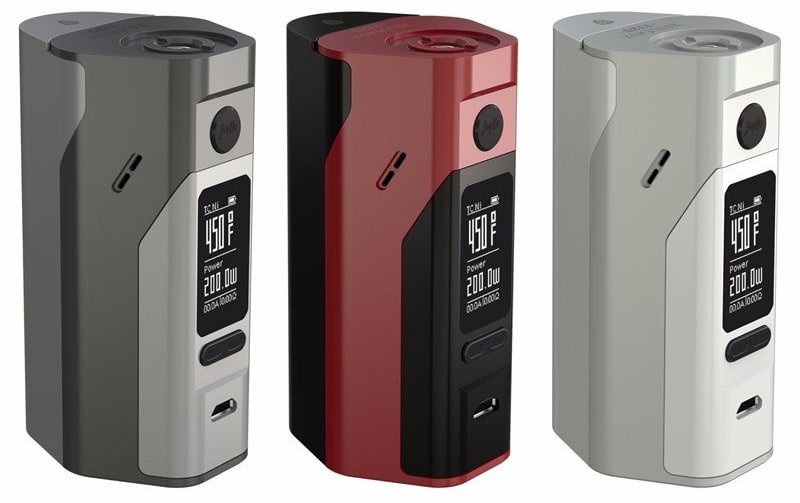 Here's fantastic deals on the Reuleaux RX2/3 250W Box Mod.  
Update: This Item Is Out Of Stock Everywhere – Check  Similar Mod  Deals Below
Overview
UPDATE: The RX2/3 has been upgraded to 250 watts of maximum power, with three batteries installed.  All you have to do is perform simple firmware upgrade by downloading the latest operating system.  Find out more here.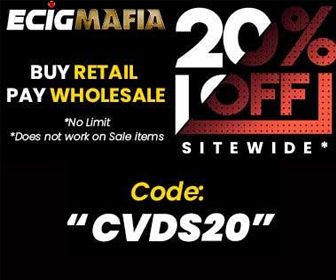 The RX2/3 is a new upgraded device in the Reuleaux series of box mods. As the name implies, the RX2/3 is built with a replaceable back cover for use with either two or three batteries and, with two cells inserted, maximum output is reduced to a still massive 150W.  The device is available in cyan/grey, red/black, full black, gold, matte white and grey/silver.
Depending on how many batteries that are installed into the device, the mod measures either 34mm or 50.1mm in width.  Included with purchase, you'll get both a 2 cell and 3 cell battery cover.  Both are kept in place via magnets and a lock button on the bottom which was designed for easily swapping the covers.
From a technical perspective, the RX2/3 has a similar menu and operating system to its predecessors.  But, with two cells, the maximum output power is reduced to 150W and output voltage to 6V.  With three batteries installed, the mod will have a 200W maximum output, but an easy firmware upgrade will allow up to 250W.  The maximum current is always 50 amps with both two or three battery operation.
The RX2/3 can be run in several modes including variable wattage, three temperature control modes (Ni, Ti, SS) and TCR mode.  The box mods lowest resistance is 0.05Ω in variable temperature setting, ensuring it will work well with any tank or build you install.  The temperature range is 100°C to 315°C or 200°F to 600°F.
The design of this unit is virtually the same as the RX200S.  At the top, there's a durable stainless steel springloaded 510 connection which is water resistant and highly adaptable.  The control face features a fire button with JayBo logo, a large vertical OLED screen, regulatory buttons and a USB port on the bottom for charging and firmware upgrades.  And, by connecting the unit to a PC,  you can add a custom logo to your Reuleaux RX2/3 and ensure the device is updated with the latest operating system.
Overall, if you liked your RX200 or RX200S, but thought it was too bulky to carry with you, the smaller two battery option with the RX2/3  may be just what you're looking for.
With purchase, you'll get the mod, a back battery cover for use with two cells, a USB cable and a manual.
Review
Features & Specs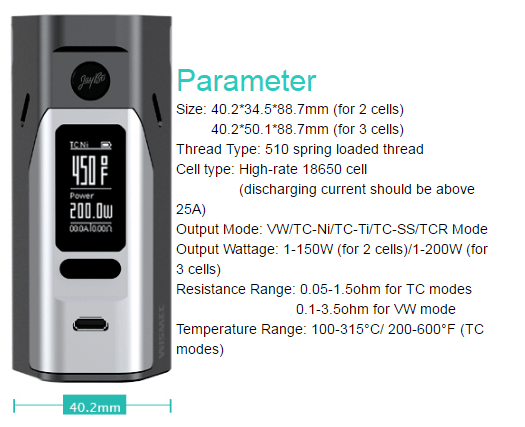 Gallery
Total Views Today: 1 Total Views: 356