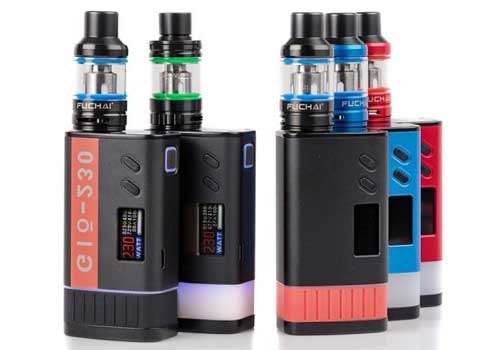 Check out these awesome deals for the Sigelei Fuchai Glo 230W Box Mod or Kit.  The box mod features a 230-watt mod with an adjustable power button LED & bottom LED strip, a 0.96-inch color display, and a versatile number of operating modes. If you purchase the kit, the included Slyder M tank can hold up to 2.8ml and utilizes a sliding top refill design.
Overview
The Fuchai Glo mod is the next generation in the Sigelei Fuchai series of devices. Appearance-wise, the new box mod's layout and design look identical to the previous Fuchai 213 Plus.  However, the new Glo is only available in black but features a color-changeable power button LED and a large LED strip surrounding the bottom.  To change the color, access the LED menu to set the intensity level of red, green, or blue to achieve any color in the color spectrum, including red, teal, purple, green, blue, orange, and more.   This is perhaps the most customizable LED box mod in the marketplace!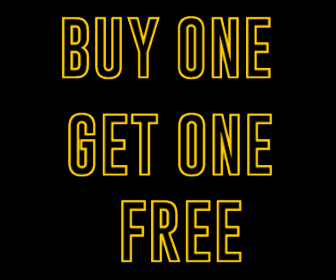 Materials used to construct the mod's chassis are aluminum alloy with zinc alloy.  The mod was made to be comfortable to use and ergonomic thanks to its rounded edges.  The exact dimensions of the Glo are still unknown, but the device looks very compact, perhaps identical to the 88mm x 44mm x 29mm Fuchai 213 Plus.  On the control face, you will see the same OLED screen found in the previous mod.  The 0.96-inch color screen displays vape data such as current power output, current temp output, current resistance, current voltage, current amperage, battery percentage, and a battery bar.
Powering the box mod is dual 18650 cells that are accessed via the familiar bottom battery cover that effortlessly flips open to reveal the battery bay.  Micro USB onboard charging allows topping off the cells while they are stored inside the device and occurs in a balanced way for safety.  Firmware upgrade technology also looks to be built into the device.
With a massive maximum output of 220 watts and a low atomizer capability of just 0.05ohm, the Fuchai Glo Mod will be compatible with many atomizers, builds, or tanks in the marketplace.  Available modes include power mode, three temperature control modes for titanium, stainless steel & nickel heads, TCR mode for custom resistance settings, and TFR mode for use with hybrid builds that combine several types of coil materials.  Since this is a Fuchai device, ramp vape settings can also be entered for a higher initial wattage during the mod firing process.
Features & Specs
Compact dual 18650 mod
Made from aluminum alloy and zinc alloy
Colors: black
Adjustable LED

Power button
Bottom strip
Set red, green, and blue intensity level
LED menu
Achieve any color in the spectrum

Full-color 0.96〞OLED display
Utilizes dual 18650 batteries

Convenient bottom battery door
Flips open

Micro USB port

Balanced charging
Firmware upgrades
DC 5V/2A for fast charging
Battery imbalance protection

Stainless steel/threaded 510 connection
Power mode range: 10W to 220W
Temperature range:200℉ to 570℉ or 100℃ to 300℃
Highest output current:35A
Resistance range (power & variable temperature):0.05Ω to 3.0Ω
Operating modes: power / TC SS / TC ti / TC Ni / TCR / TFR
Preheat power adjustment
Gallery
Total Views Today: 1 Total Views: 1,593