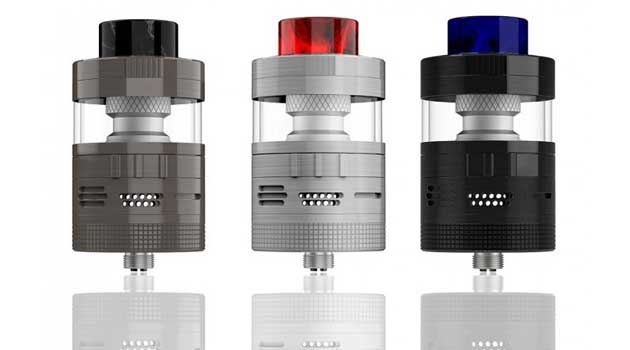 Here's a cheap deal for the Steam Crave Aromamizer Plus V2 RDTA, the follow-up device of the Aromamizer V2 and Aromamizer Plus RDTA. This rebuildable atomizer is available as an 8mL basic kit or a 16mL advanced kit, which also comes with a mesh deck and a postless deck.  Additionally, the device features a restricted DTL or MTL  vape experience, better airflow adjustment at 30W+, fast and accurate juice control, better high-power vaping in cold environments, a postless deck, a mesh deck (advanced kit only), three additional deck options, a 6mm chimney reducer, and a resin drip tip.
Basic Kit

$22.40

| Advanced Kit (+ 8mL Metal Extension Tube & Mesh Deck)

$25.43

 

Register/Login

to reduce the price by 30% & use coupon code BFS20 at checkout
Overview
At 30mm x 57.5mm, the Aromamizer Plus V2 is quite large, mainly because it can store 8mL of e-juice. Since this is an RDTA, it is used as a tank or dripper if you remove the juice reservoir. The advanced kit includes an 8mL metal extension tube to upgrade the device to a whopping 16mL and is refilled via a top filling slot.  As with its predecessors, the V2's appearance is basic, and the color options are black, stainless steel, or gunmetal. A resin 810 drip tip is available in either purple, grey, orange, red, blue, or black, but it is uncertain which one you will receive.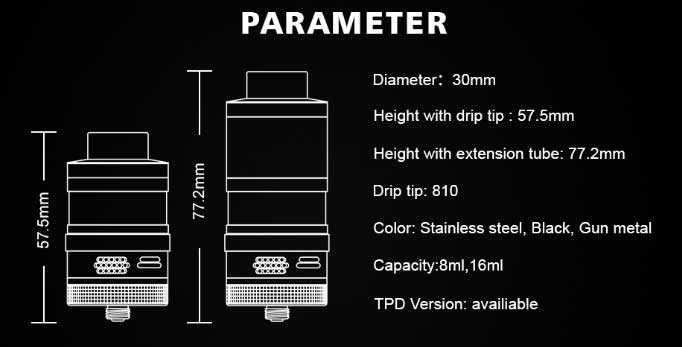 There are many different build deck options with this rebuildable dripping tank atomizer. With the basic kit, you will receive a postless deck with 4 wire terminals, while the advanced kit also has an additional mesh deck for use with your favorite mesh wire.  If that is not enough versatility, you may opt for a compatible velocity-style, series, or single coil deck. Overall, this setup can fire in the range of 30 to 200 watts.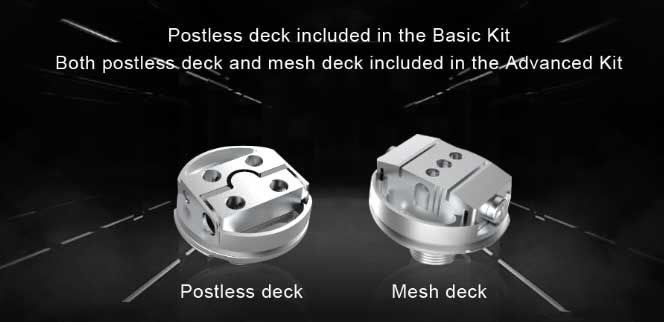 The airflow control ring encompasses the base of this RDTA and can be set from restrictive direct-to-lung to direct-to-lung style vaping. Adjustment occurs via a multitude of small holes for maximum versatility. And, for the single coil/mesh decks, you can flip the AFC ring to get more airflow options. Another upgrade from previous versions of this RDTA is faster and more accurate juice flow control, allowing for high-power vaping even in colder environments with more flavor than ever before.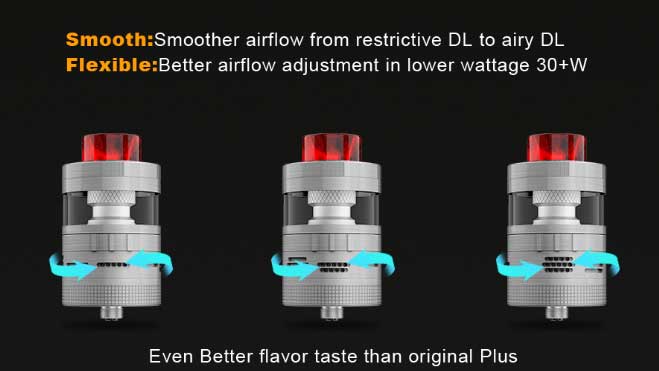 Features & Specifications
Measurements without extension tube: 30mm x 57.5mm
Measurements with extension tube: 30mm x 77.2mm
Colors: gun metal, black, stainless steel
Juice capacity: 8mL, 16mL (advanced kit only)
Easy top-fill method
6mm chimney reducer
Postless build deck (basic kit & advanced kit)
Mesh deck (advanced kit only)
Optional: single coil deck, series deck, velocity style deck
Power range: 30W-200W
Restricted DL
MTL
Smooth airflow
Better performance in cold weather
Improved flavor
More airflow versatility
Flip AFC for more airflow options with mesh/single coil decks
Updated juice flow control
Ideal for use with Hadron 220 mod
In The Box
The basic kit includes the Steam Crave Aromamizer Plus V2, spare 8mL glass, spare o-rings, spare grub screws, an Allen key, a manual, and a sticker. The advanced kit contains everything in the basic kit but also comes with a 6mm chimney reducer for glass tank/metal tank sections, an 8mL extension tube, and a mesh deck kit.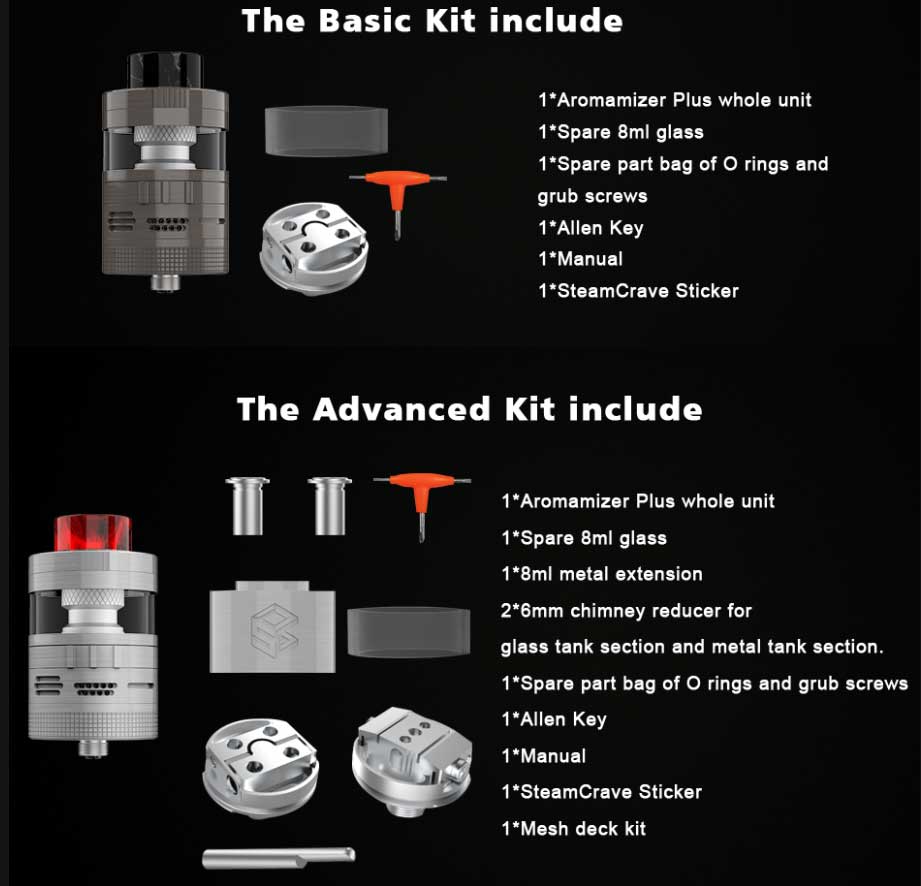 Related
Total Views Today: 1 Total Views: 2,102