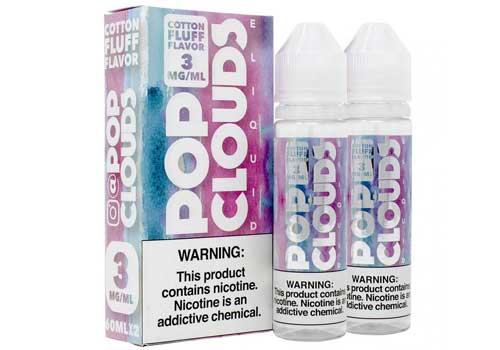 Here are cheap deals to purchase Pop Clouds Vape Juice. If you remember Pop Rocks candy from when you were a child, you are sure to love the Pop Clouds line of e-liquids. These juices can be obtained with cotton candy, bubblegum candy, crush candy, and watermelon flavors.
Deals
Similar Vape Juices
Review
Flavor Options
Bubblegum Candy fuses bubblegum taste finished off with pop candy flavors. This one will have you think you're vaping pink bubblegum.
Watermelon Candy combines watermelon fused with pop rocks candy. It's like vaping watermelon candy!
Crush Candy is a combo of orange soda pop finished off with your favorite pop candy flavor. Overall, you might think you are puffing on citrus orange crush soda to really activate your taste buds.
Cotton Candy has fluffy pink cotton candy flavors and a touch of candy.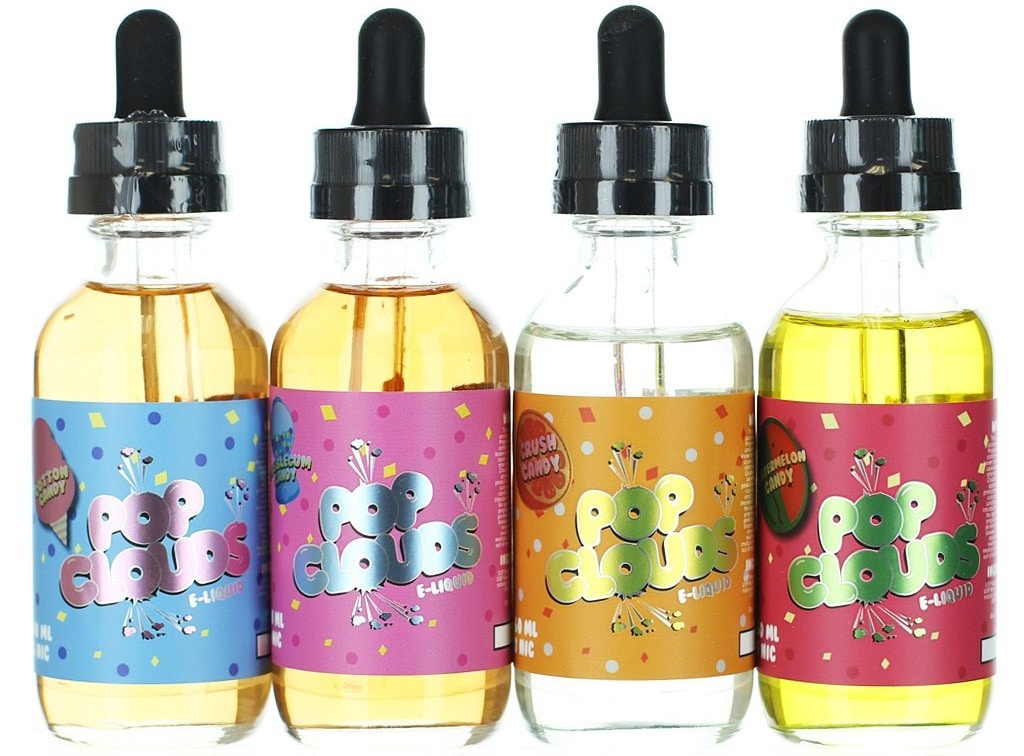 Features
Made in USA
60mL Glass Dropper Bottle
VG/PG: 70/30
Available Nicotine: 0mg, 3mg & 6mg
Total Views Today: 1 Total Views: 977