Thunderhead Creations Tauren Max RDTA
The THC Tauren Max RDTA is the latest release by Thunderhead Creations and is the follow-up to the Tauren RDTA.  This new rebuildable dripping tank atomizer features a BF pin for squonking, a revolutionary Y build deck with four posts, dual coil compatibility, 32 honeycomb air holes, top/side adjustable airflow control, 4.5mL juice capacity, and a side fill system.  This RDTA is outdated, so check newer RBA deals.
THC Tauren Max RDTA Overview
The Max RDTA can be used as either an RDA or RTA.  With the juice reservoir installed, the juice capacity is 4.5mL, and refills are a breeze as you can choose the bottom or side filling slot. If you remove the tank section for an RDA experience, the juice well has a 2mL capacity, resulting in less frequent dripping. The BF pin at the bottom is ideal for use with a squonk mod.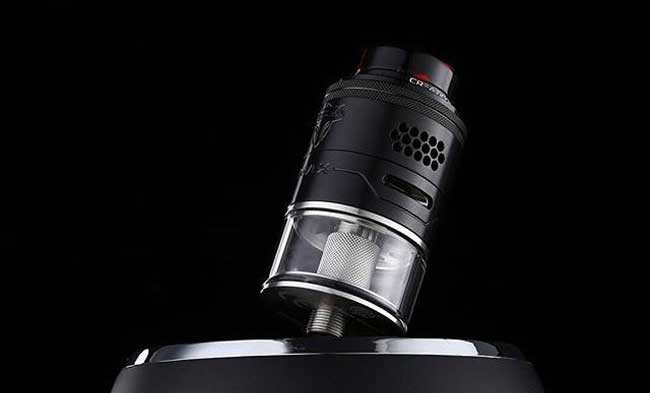 The build deck adopts a brand new dual Y-design with 4 posts and is compatible with dual coil builds. Internal airflow consists of 32 honeycomb holes, and air intake is widely adjustable from the top and side.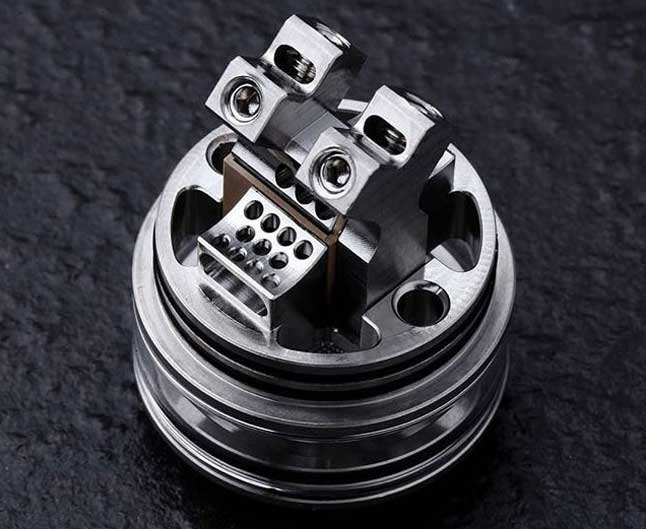 The Max RDTA measures 25mm by 41 mm and is made from stainless steel. The finish colors are either rainbow, black, gold, gunmetal, blue or stainless steel. An 810 drip tip sits at the top, but it is uncertain if a 510 drip tip adapter is found in the package.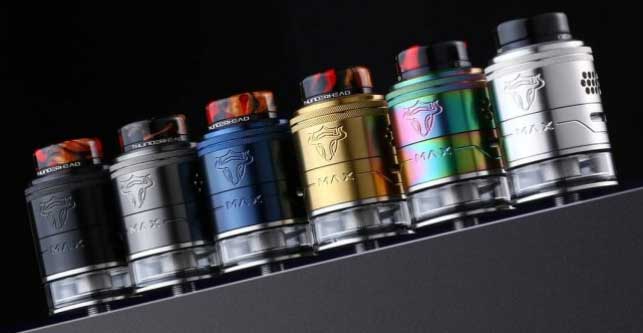 In The Box
THC Tauren Max RDTA
Manual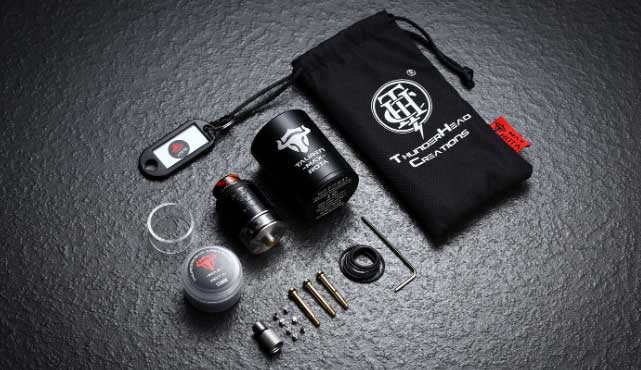 Features & Specifications
Diameter: 25mm
810 resin drip tip
Colors: SS, gunmetal, blue, black, gold, rainbow
2mL /4.5mL juice capacity
Side fill system
Revolutionary Y build deck
Quad posts
Dual coil compatible
BF pin for squonking
32  honeycomb air holes
Top/side  adjustable airflow control
Similar Products
Total Views Today: 1 Total Views: 718