Here are cheap deals to buy the Freemax Maxpod Circle Kit.  This pod system features a unique appearance, a small form factor, a 550mAh internal battery, an updated FM chipset, 2mL pods, easy refills, and compatibility with both freebase & nicotine salt e-liquids. This pod system is outdated, so check out our newer ones.

Maxpod Circle Overview
The Freemax Maxpod Circle is a circular cartridge kit with a unique appearance.  Available in resin black, resin yellow, carbon fiber black, or carbon fiber red, the design looks perceptibly striking and is sure to turn heads, especially if you consider the included chain which permits you to wear it around the neck.  Additionally, the Maxpod Circle is made from zinc alloy to make it light and it is also tiny thanks to dimensions of only 62.2mm by 12.1mm and a weight that comes in at 75 grams.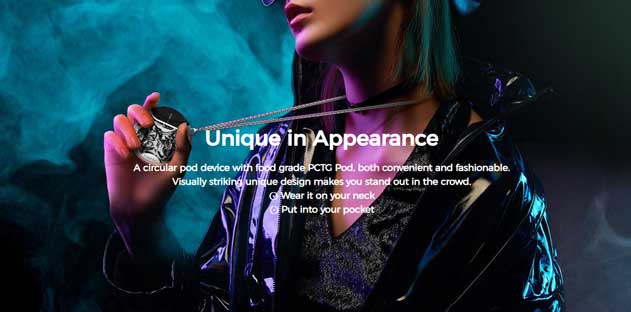 Inside the Freemax Maxpod Circle, there's a 550mAh battery that permits up to 10 watts of output and is rechargeable in just over an hour with an included cable.  All this is possible thanks to the Freemax proprietary FM chipboard, which permits either button or puff-activated firing for convenience.  You can easily turn the Maxpod Circle on or off by pressing the fire button five times.  And for safety, the FM chip also integrates low voltage, short circuit, overtime, and open circuit protection.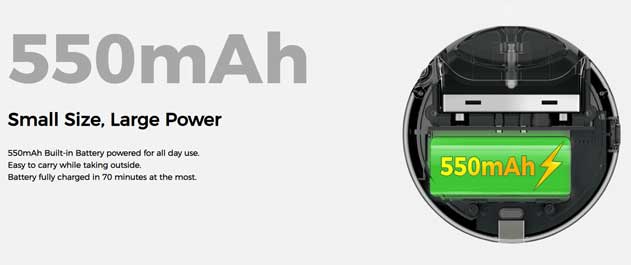 Each Maxpod Circle pos can store 2mL of vape juice and has a side refill system that is stoppered by a silicone plug.  These cartridges utilize FM SaltCoilTech 2.0 which integrates mesh coils, extending each pod's lifespan from 6 to 8 refills.  Moreover, constant 3.7 volts from the battery to the pods means you'll receive the same flavor production from the first to the last draw.  And the coils were designed to produce a balance of flavor, throat hit, and durability for both nic salt and freebase liquids.  With purchase, you'll receive two pods with a 1.5ohm NS Mesh coil, ideal for high-nicotine e-juices.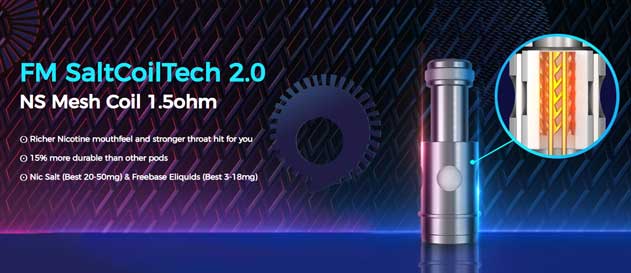 In The Box
Freemax Maxpod Circle Kit
2 x Freemax Maxpod Circle Pods with 1.5ohm coils
Necklace
Warning card
Warranty info
User manual
USB charging cable

Total Views Today: 1 Total Views: 756